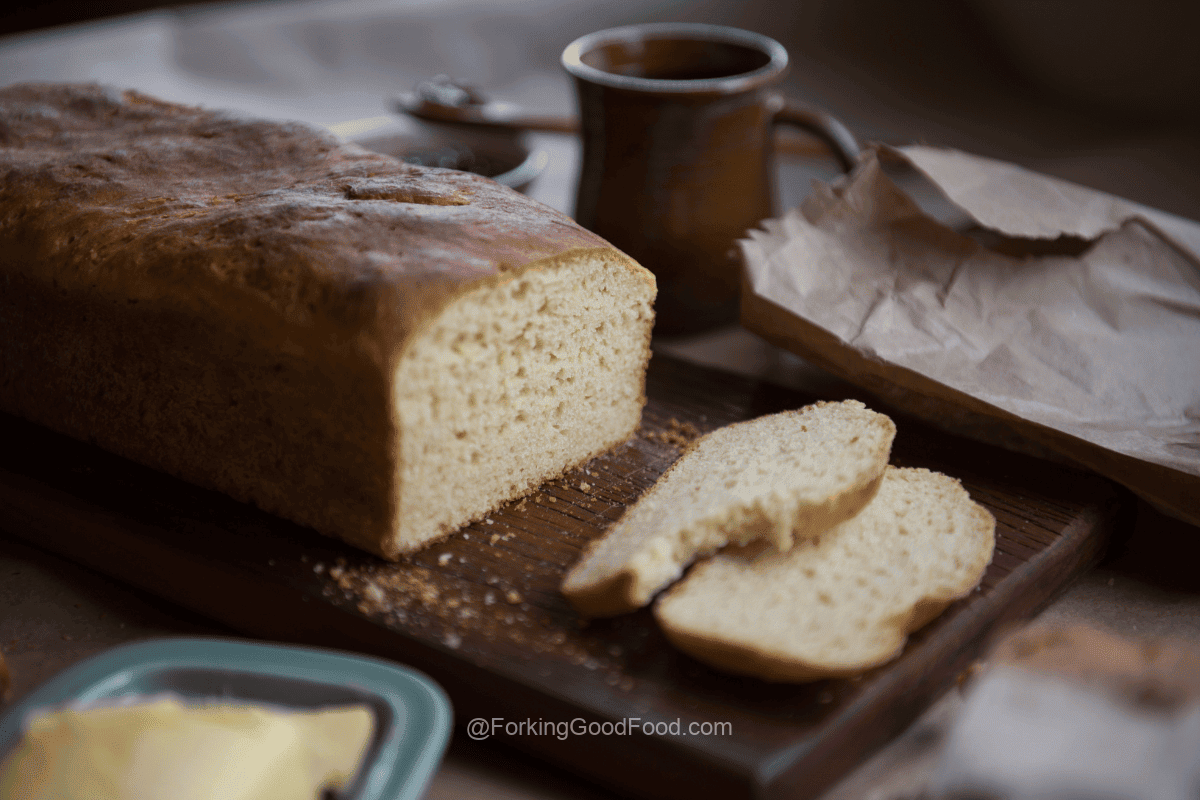 Here's my family recipe for Amish Friendship Bread Starter Mix Recipe. I thought I would share it so everyone could have bread. The best part about this recipe is that you end up with starter mixes to share with friends and family. Enjoy – this stuff is AWESOME!
For the Starter: 
1 (.25 ounce) package active dry yeast (2 ¼ teaspoons)
¼ cup warm water (110*F – 45*F)
3 cups granulated sugar, divided use
3 cups all-purpose flour, divided use
3 cups warm milk (110*F – 45*F), divided use
For the Friendship Bread:
2 cups all-purpose flour
1 (6-serving size) package instant vanilla pudding mix
1 ¼ teaspoons baking powder
1 teaspoon ground cinnamon
½ teaspoon salt
½ teaspoon baking soda
1 cup starter
1 cup granulated sugar
⅔ cup vegetable oil
¼ cup milk
3 large eggs
1 teaspoon vanilla extract
To make starter:
Dissolve yeast in warm water. Stir together (using a non-metallic spoon) 1 cup sugar, 1 cup flour and 1 cup milk in a non-metallic bowl or container. Add yeast mixture and stir.
Day 1: Do nothing; it has been stirred.
Days 2, 3 and 4: Stir.
Day 5: Add 1 cup milk, 1 cup sugar, 1 cup flour.
Days 6, 7, 8 and 9: Stir.
Day 10: Add 1 cup milk, 1 cup sugar, 1 cup flour and stir. Remove 1 cup to make your first bread, give three cups to friends along with the recipe.
Store the remaining starter in a container in the refrigerator and begin the 10 day process over again. You can also freeze this starter in 1 cup measures for later use. Frozen starter will take at least 3 hours at room temperature to thaw before using.
To make Friendship Bread:
Whisk together in a medium bowl the flour, pudding mix, baking powder, cinnamon, salt and baking soda; set aside. In large mixing bowl combine remaining ingredients, mixing well. Stir in the flour mixture, mixing only until just combined; do not over mix. Pour into two 9 x 5 x 3-inch loaf pans. Bake at 350*F (175*C) for 50 to 60 minutes. For variations, add your favorite dried fruits, nuts and/ or chocolate chips.
The recipe above calls for stirring but I received mine in a ziploc bag so I only had to mush the bag everyday. The boy had fun with that! Make sure to put the date you made it on the bag so you can keep up with where you are in the recipe. Makes 2 loaves.