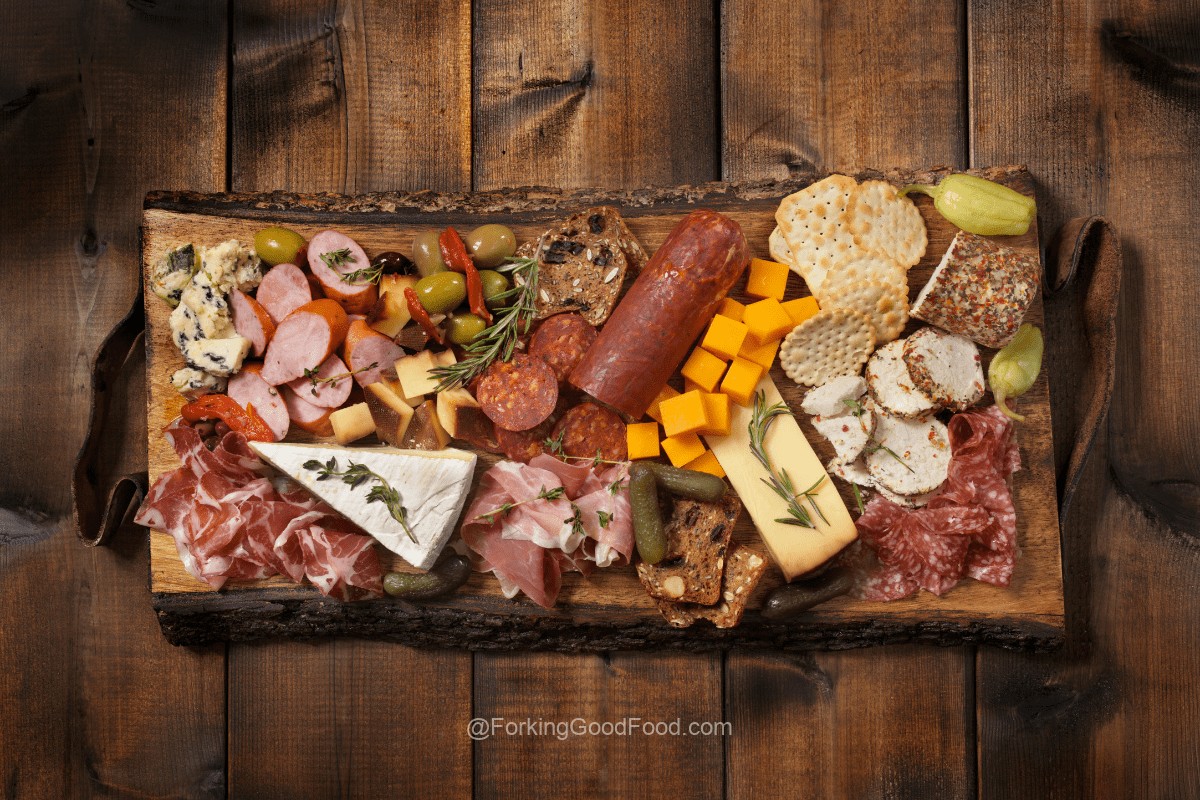 Charcuterie boards, also known as meat and cheese boards, are all the rage these days. And for good reason! They make a great appetizer or main course, they're easy to put together, and they're always a hit with guests.

If you've never made a charcuterie board before, don't worry. It's easy! Just follow these tips and tricks:

– Choose a variety of meats, cheeses, and breads. I like to include both cured meats and cooked meats, as well as a mix of hard and soft cheeses. And for the bread, I always go for a baguette because it's classic. But you can use any type of bread you like or even crackers.

– Make sure the meats and cheeses are at room temperature. This will help them taste their best.

– Arrange the meats, cheeses, and breads on a large cutting board or platter. Start with the larger items first and then fill in the gaps with the smaller items.

– Add some extras, like olives, grapes, or nuts. This is totally optional, but I think it makes the board look more complete and gives your guests even more to choose from.

– Serve and enjoy!


Now that you know how to make a charcuterie board, it's time to get creative! Feel free to mix and match different meats, cheeses, breads, and extras. And don't be afraid to experiment with different flavor combinations. The possibilities are endless!

Do you have any tips or tricks for making great charcuterie boards? Share them in the comments below!