This boozy Piña Colada Tres Leches Cake will take you straight to the beach no matter what time of year it is. Enjoy!

Piña Colada Tres Leches Cake
This recipe contains alcohol and is not suitable as is for children. See notes for non-alcoholic version.
Once upon a time my bestie Kimmie and I got together for a weekend of boozy baking.  The Cherry Bounce, Whiskey Cream Caramels, and Apple Pie Moonshine were all made to be Holiday gifts.  This treat, however, was just for us; a reward so to speak for... well... basically being awesome people.
What does Tres Leches mean?
Tres Leches means 3 milks.  This Latin American sheet cake is soaked in milk, traditionally evaporated milk, condensed milk, and heavy cream but Kimmie and I took a little artistic liberty.  The light spongy cake becomes incredibly moist and decadent. To be honest, I prefer it the next day when all the flavors have really had the chance to meld together.
I'm sitting here wracking my brain on how to bring some witty comment about Garth Brooks' "Bring Me Two Piña Coladas" into this and I just cant - if you can, please leave it in the comments. Instead...
...Let's make boozy Piña Colada Tres Leches Cake!
First you need your three milks: Milk, Coconut Cream, and Heavy Cream. Also a yellow cake mix, eggs, water, butter, coconut rum, pineapple rum, sugar, and crushed pineapple.  Grab some coconut flakes too for a sweet crunchy garnish.  If you want to skip the booze - simply substitute pineapple juice for the rums.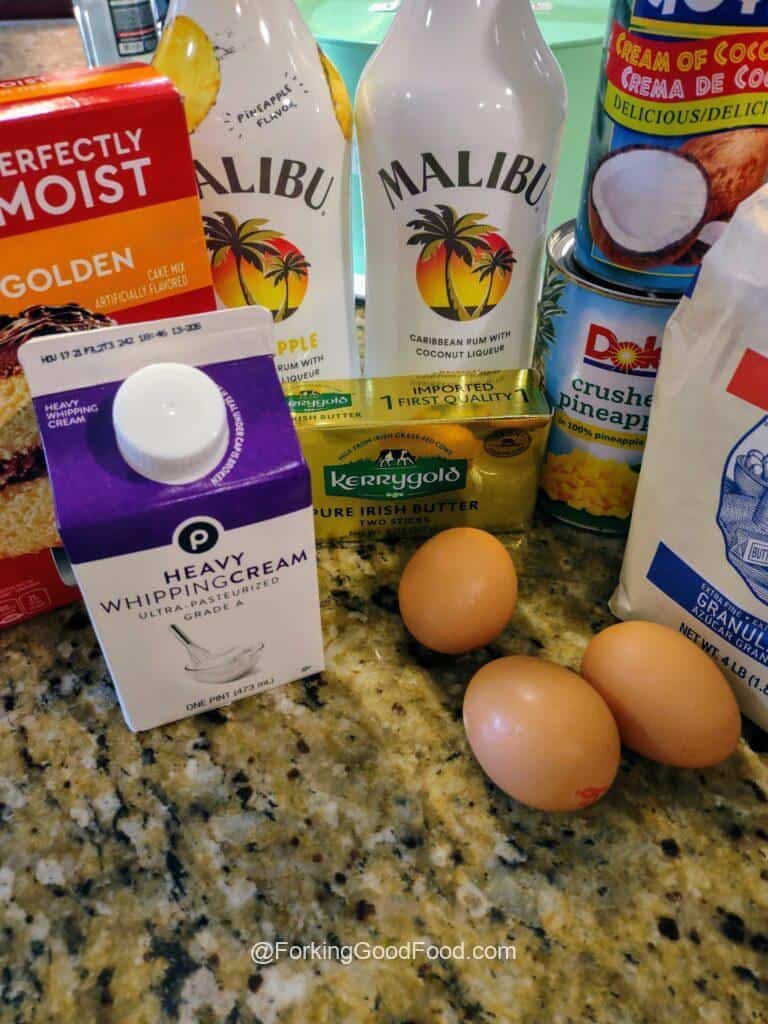 Mix the cake mix, melted butter, eggs, and coconut rum until light and fluffy. Fold in the crushed pineapple and pour into a greased 13x9 inch pan. Cook for about 25 minutes or until the center springs back to the touch. During the last few minutes of baking, whisk together the milk, pineapple rum, and the cream of coconut.
As soon as the cake comes out of the oven, perforate it with a fork.
While the cake it still hot, pour the milk mixture over the top. The cake is going to soak it up!
When done, there should be no liquid visible.  It may take a minute, but it's all going to seep down into the cake.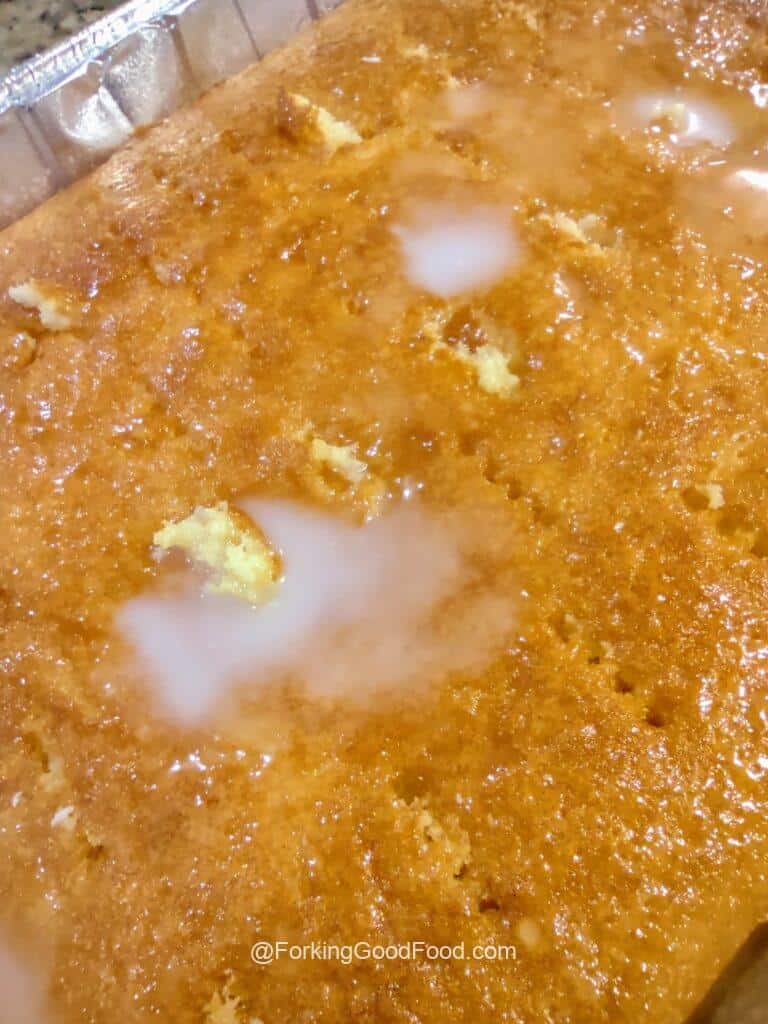 Let cool at room temperature for about 10-15 minutes, then cool completely in the fridge.  While the cake is cooling, put the heavy cream and sugar in a large bowl and mix on high speed until soft peaks form.  Either spread evenly on the chilled cake or get fancy and pipe it with beautiful star designs.
Garnish with a sprinkle of coconut and serve.  Kimmie and I can never agree on toasted or not, so we compromise and do half and half!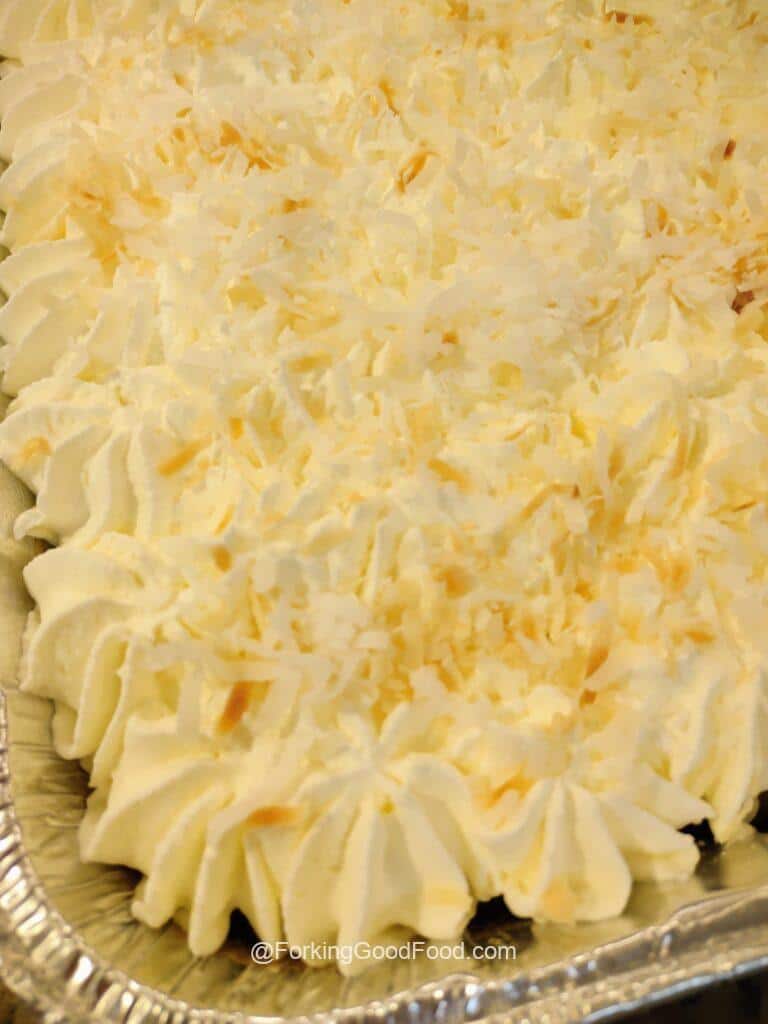 Recipe