Do you love smoked sausage? If so, you're going to love smoking your own it in a smoker. It is super easy to do and doesn't take long!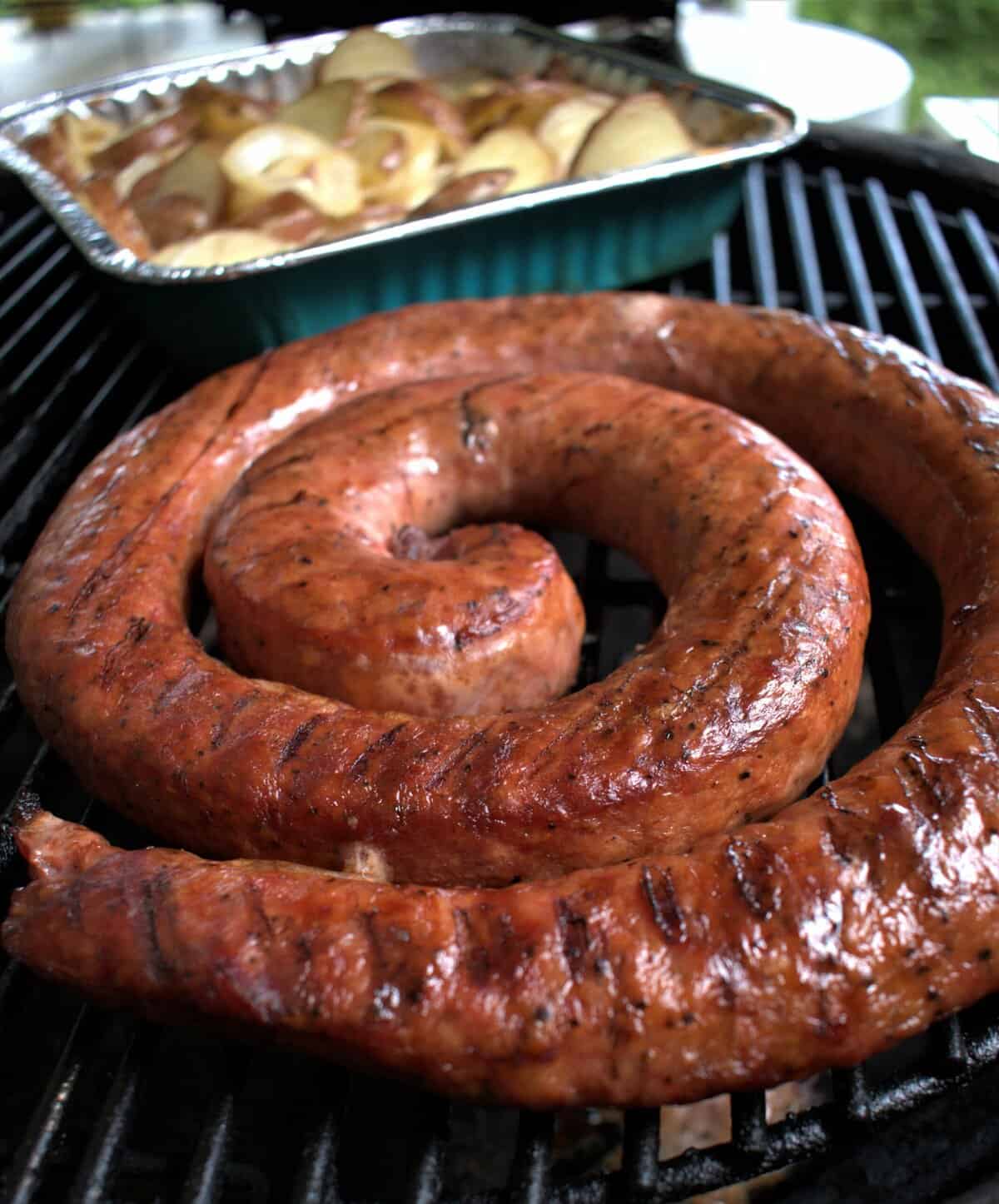 Sausage smoking is a great way to add flavor and preserve your meat. The most important factor in smoking sausage is the temperature you want it low and slow. I like to start my sausage smoking at around 225 degrees Fahrenheit and smoke for about an hour. This gives the sausage a chance to cook evenly and allows the smoke to penetrate the meat.
Another important factor in smoking sausage is the type of wood you use. I prefer hickory or mesquite for my sausage smoking, but you can use any type of wood that you like. The key is to not use too much wood, as this will make your sausage taste bitter. A good rule of thumb is to use one pound of wood per hour of smoking.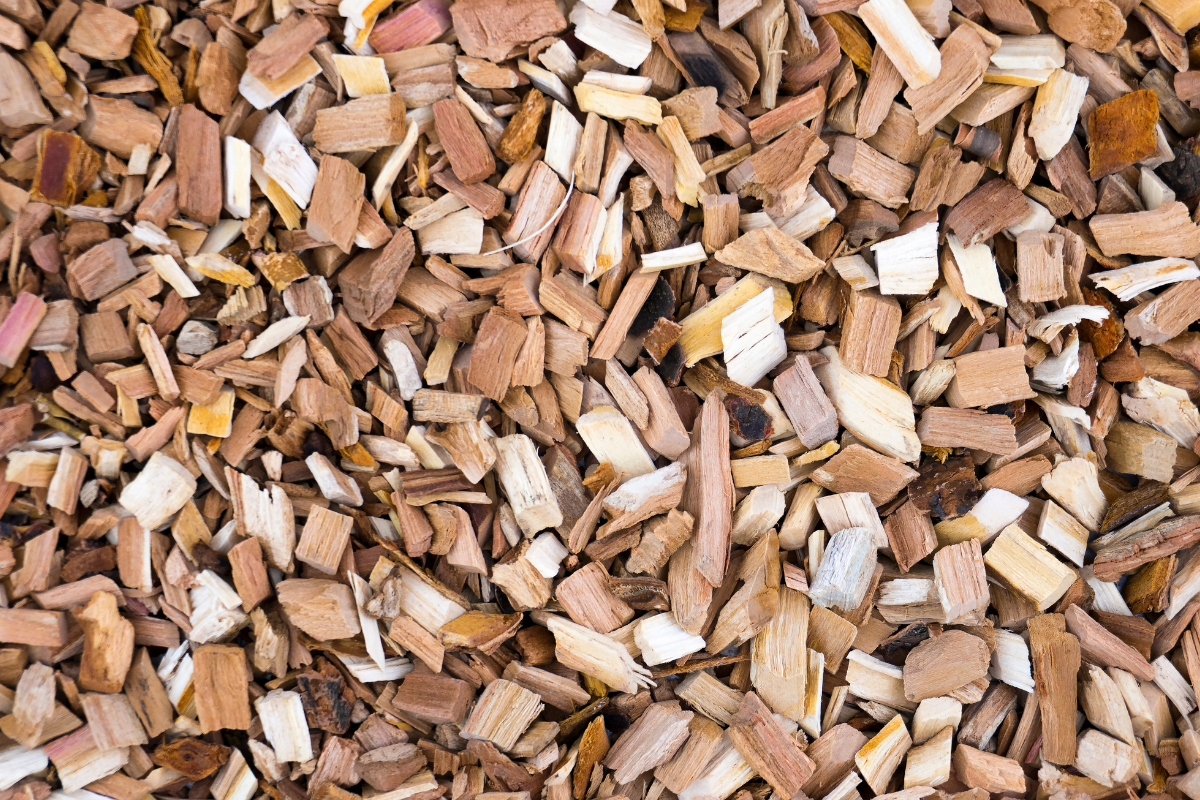 What wood is best for smoking sausage?
When it comes to smoking sausage, there are a few different woods that you can use. However, some woods are better than others when it comes to smoking sausage. For example, hickory and mesquite are two of the best woods for smoking sausage. They both have a strong flavor that pairs well with sausage. If you want something with a milder flavor, you can try using apple or cherry wood.
Hickory – Hickory has a strong, distinct flavor that works well with sausage.
Mesquite – Mesquite also has a strong flavor, but it is slightly sweeter than hickory.
Apple – Apple wood smoke imparts a mild, sweet flavor to sausage.
Cherry – Cherry wood smoke gives sausage a mild, fruity flavor.
What temp do you smoke sausage at?
The ideal temperature for smoking sausage is between 225 and 250 degrees Fahrenheit. The recommended time for smoking sausage is between 45 minutes and an hour. However, this will vary depending on the type of sausage that you are smoking. For example, if you are smoking a thicker sausage, it will take longer to cook than a thinner sausage.
One of the best things about smoking sausage in a smoker is that it is so easy to do! Whether you are using a gas, charcoal, or electric smoker, the process is pretty much the same. First, you will need to preheat your smoker to the desired temperature. Then, you will need to add your sausage to the smoker and smoke it for the recommended time. That is it!
Recipe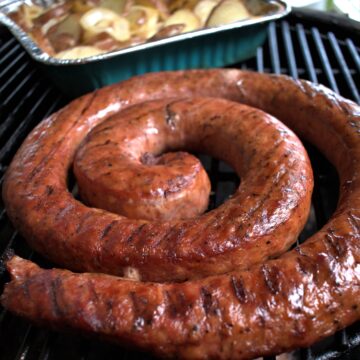 Smoking Sausage in a Smoker: The Ultimate Guide
Now that you know how to smoke sausage in a smoker, it's time to get started! Grab your favorite type of sausage and fire up your smoker.
Instructions
Get your smoker to 225F degrees. Add 2-3 chunks of wood of your choice.

Add your sausage. If you are using spiral make sure there is at least half an inch between the loops. If you are using links you can hang the sausage too. Just make sure there is space between them.

Maintain a temperature of 225F until the internal temperature of sausages registers 165F.

Remove from smoker and rest for 5-10 minutes. Serve and enjoy or refrigerate or freeze for later use.
Nutrition
Calories:
244
kcal
Protein:
14
g
Fat:
20
g
Saturated Fat:
12
g
Cholesterol:
107
mg
Sodium:
2225
mg
Vitamin A:
762
IU
Vitamin C:
27
mg
Calcium:
30
mg
Iron:
2
mg