If you're looking for a delicious and easy-to-make side dish, look no further than cast iron succotash! This dish is sure to please everyone at the table.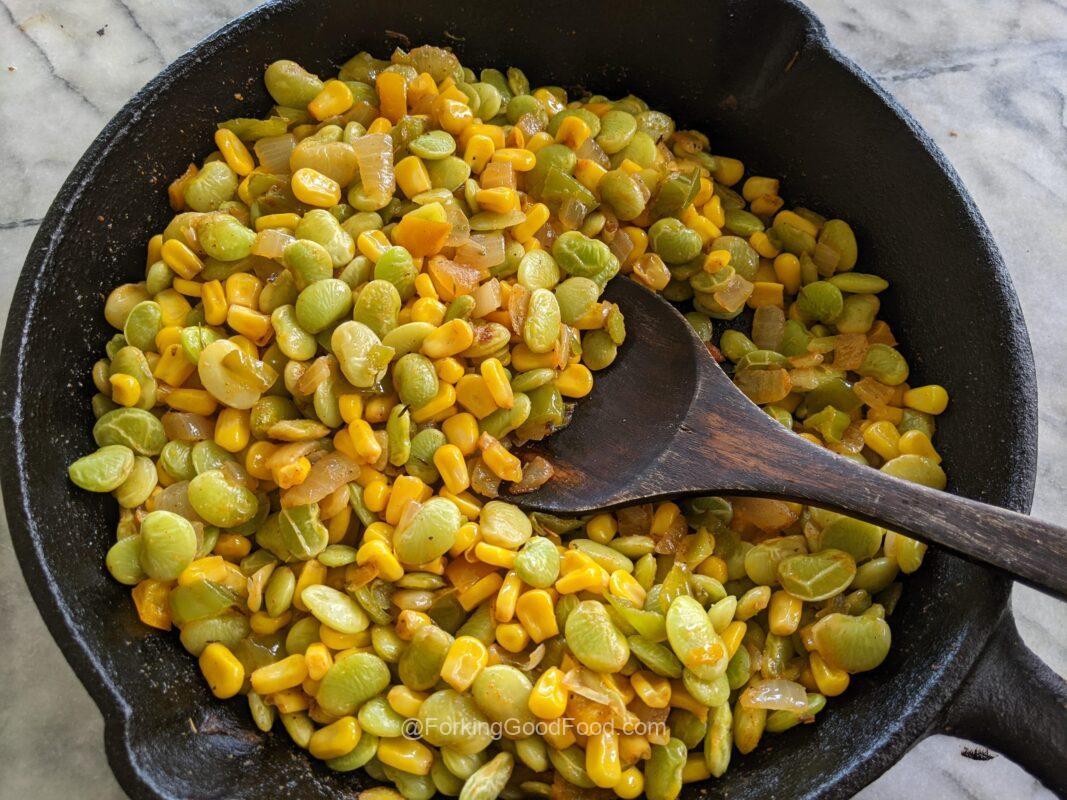 Up until a few weeks ago I had never had succostash! I feel very sad about that because I have missed a lifetime of eating this amazing side dish! Luckily I found it and it is very easy to make and a nice change of pace for a side dish.
SUCCOTASH is a type of dish made from corn and lima beans. The word "succotash" is derived from the Narragansett word sohquttahhash, which means "broken corn kernels".

Traditionally, succotash is made with fresh or frozen lima beans and sweetcorn, and seasoned with salt and pepper. However, there are many variations of succotash that include other vegetables such as green beans, broccoli, Brussels sprouts, cabbage, cauliflower, celery, and peas. In addition to these vegetables, succotash can also be made with meat such as bacon, ham, or sausage.
You can make this using a normal pan or even a slow cooker or pressure cooker but my favorite way is my cast iron skillet. I found you can easily make this alongside just about any meat on the grill. Perfect side dish!
So without any further ado here's how to make succotash!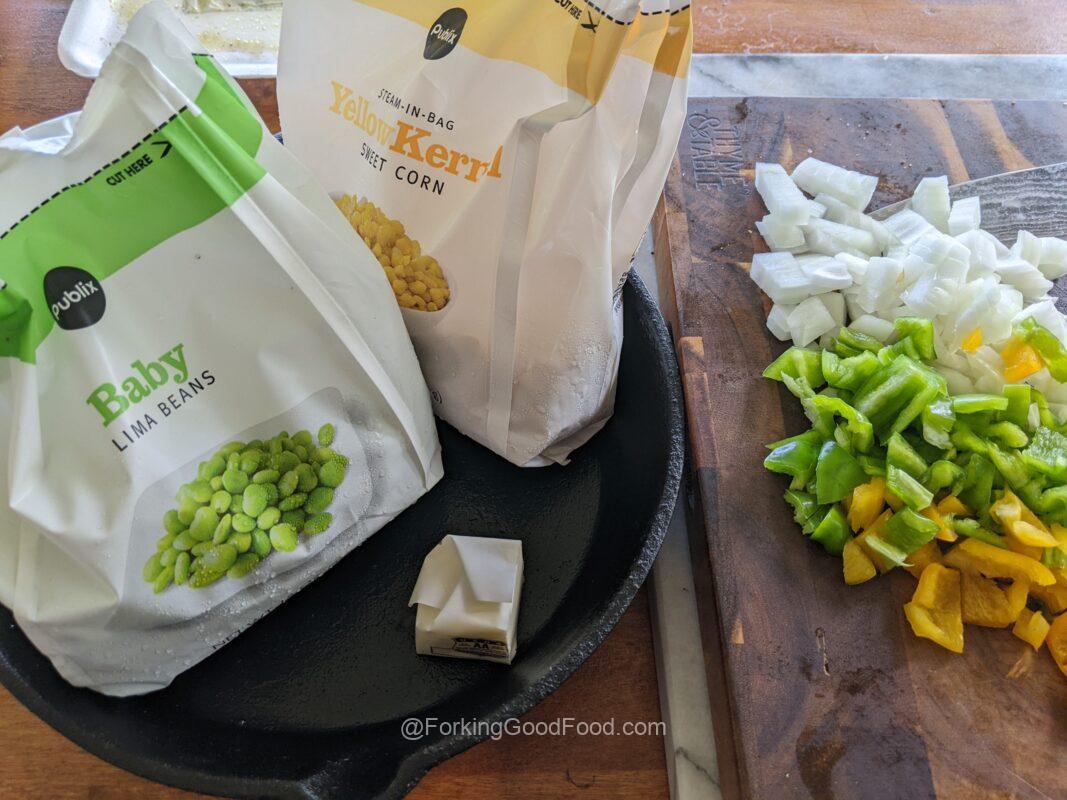 Gather your ingredients, you can use lima beans, edemane, or both. You will need corn, peppers, and onions as well. That is about it except for spicess!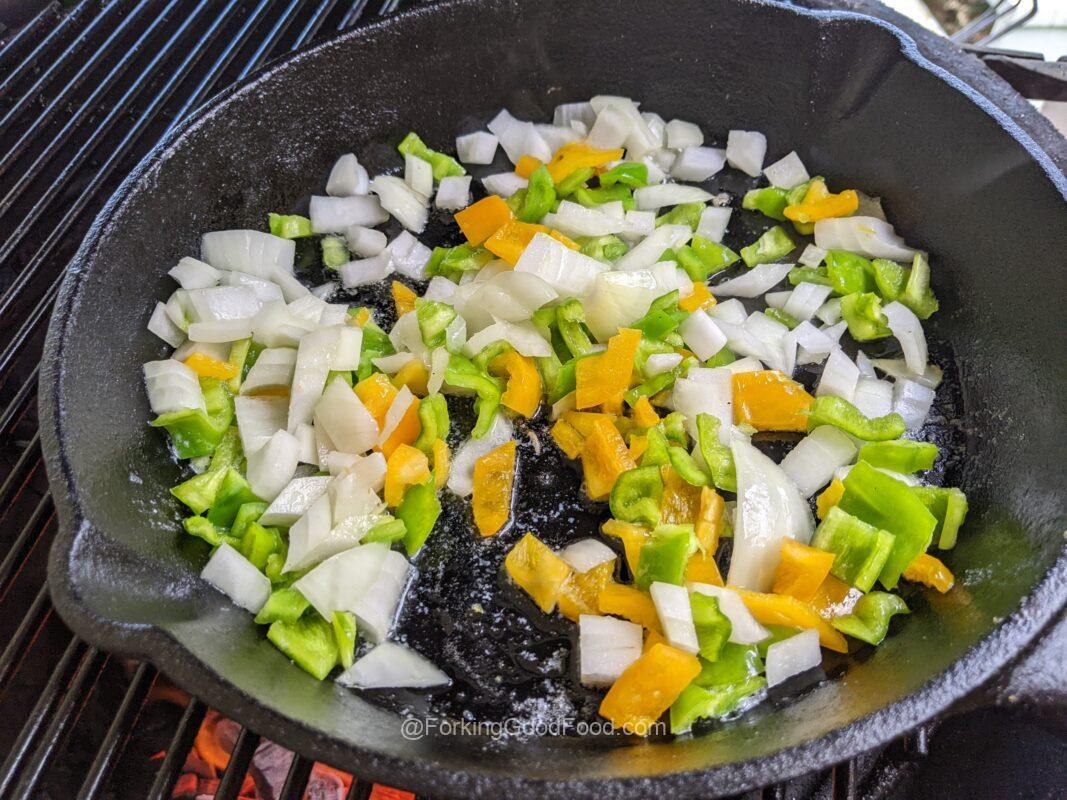 Saute the peppers and onions in butter until translucent.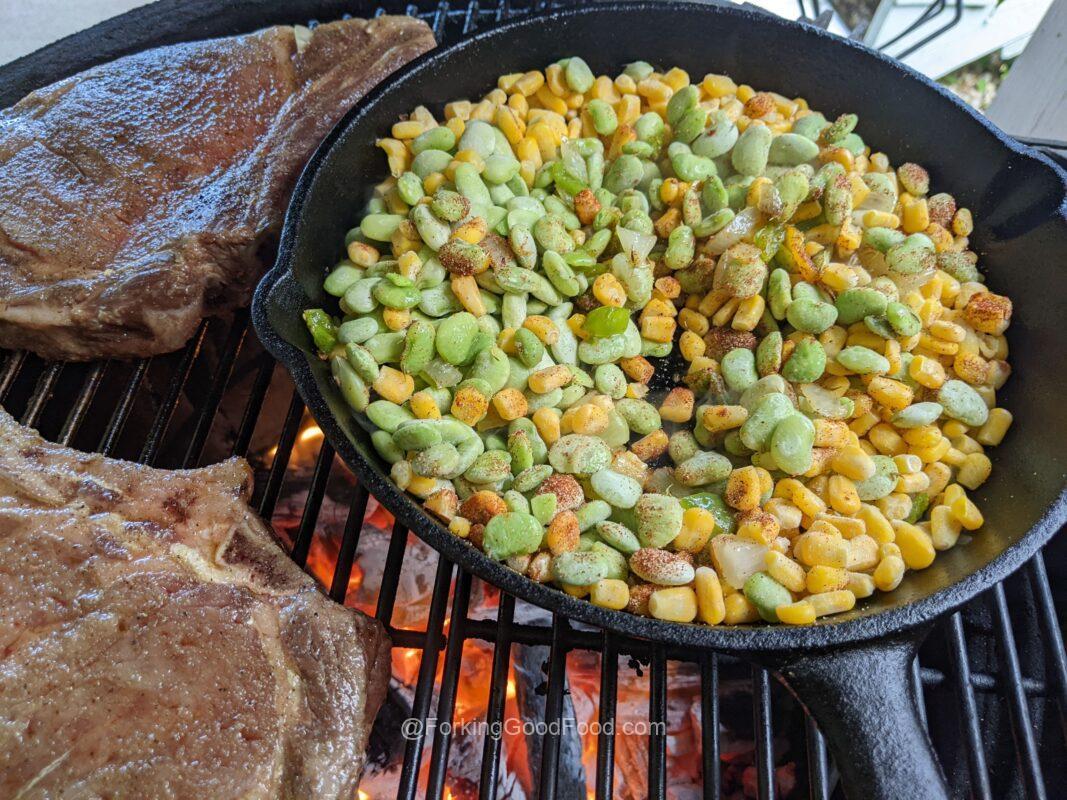 Add the lima beans and corn and cook for another 10-20 minutes. The great part is you can leave this cooking. It just gets better just make sure to keep it off direct heat.

While succotash is typically served as a side dish, it can also be used as an ingredient in other dishes such as casseroles, soups, and stews. So if you have some leftover consider making a soup or stew out of it!
Side dishes you can grill:
Recipe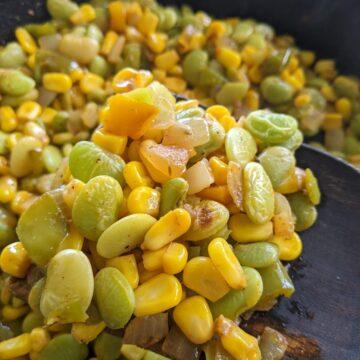 Cast Iron Succotash
If you're looking for a delicious and easy-to-make side dish, look no further than cast iron succotash! This dish is sure to please everyone at the table.
Ingredients
1

package

frozen lima beans

1

package f

rozen corn

thawed

2

tbsps

butter

½

cup

onion

diced

½

cup

bell pepper

diced

1

teaspoon

Paprika

½

teaspoon

Garlic Powder

½

teaspoon

Thyme

¼

teaspoon

Black Pepper
Instructions
Cook lima beans as directed on package until tender. Drain and set aside. If you have the microwave bags, cook in the bags for a few minutes each if you want to speed this up.

Melt butter in a cast iron skillet on the grill or stove. Add onion and bell pepper; cook for 5 minutes or until tender.

Add lima beans, corn, paprika, garlic salt, thyme and pepper.

If you are cooking on a grill, add a little chicken stock to keep it from drying out!
Nutrition
Calories:
106
kcal
Carbohydrates:
14
g
Protein:
4
g
Fat:
4
g
Saturated Fat:
2
g
Polyunsaturated Fat:
1
g
Monounsaturated Fat:
1
g
Trans Fat:
1
g
Cholesterol:
10
mg
Sodium:
56
mg
Potassium:
268
mg
Fiber:
3
g
Sugar:
1
g
Vitamin A:
629
IU
Vitamin C:
22
mg
Calcium:
23
mg
Iron:
1
mg


So there you have it, everything you need to know about succotash! Now get in the kitchen and start cooking up this delicious dish!