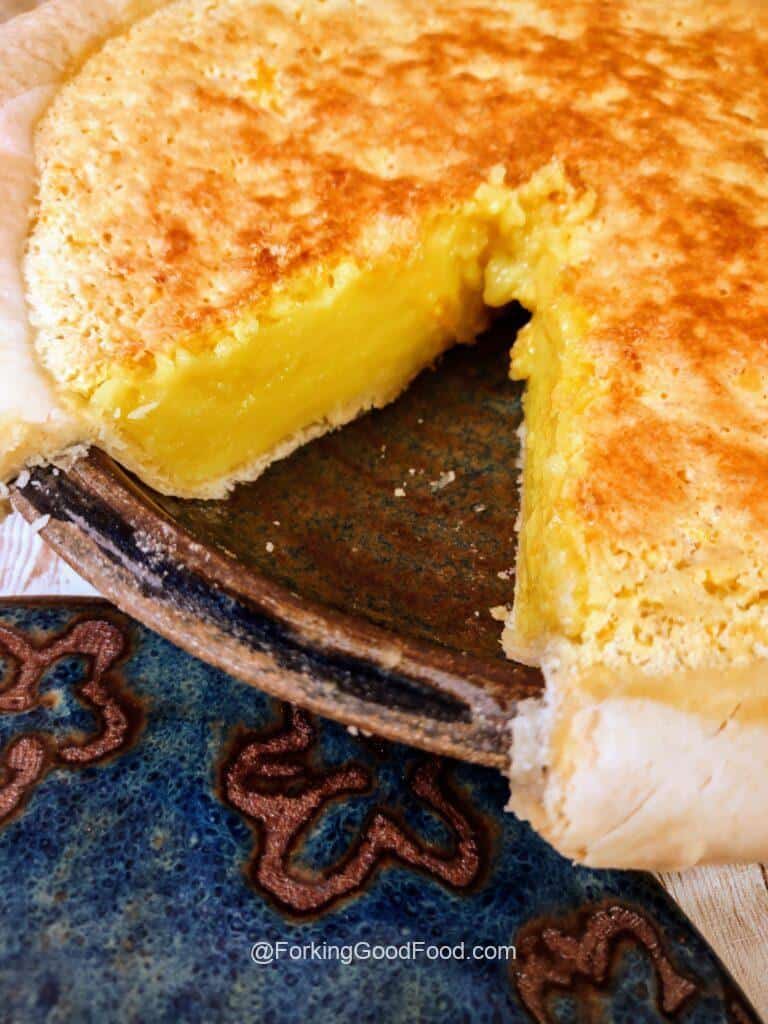 Easy Lemon Pie
I found this recipe somewhere on the internet known as Arizona Sunshine Pie and it was perfect as is.  It is tart and tangy and oh so lemony! And Easy?  Wow.  It comes together in a few minutes with practically no clean-up at all.  LOVING this pie and Key Lime Pie, I tried this recipe using Key Limes, but it was bitter so I don't suggest trying that alternative.  I haven't tried it with Persian limes but I can't imagine the results would be any different; maybe it's something in the rind.  I have to give a shout-out to my friend Darcy who made this beautiful pie plate.  There are such skilled potters out there - shop local and support their artistry.
Are lemon peels good for you?
Lemons in general are good for you. The Lemon peel contain high amounts of Vitamin C and calcium and helps in improving and maintaining bone health.  Also, if you suffer from bad breath or dry mouth lemons can help! Because lemons are acidic by nature they are excellent to treat bad breath and cleanse your mouth. It also stimulates saliva production so if you suffer from dry mouth, this is a delicious way to combat the cotton feeling!
How easy is it to make lemon pie?
With this recipe it couldn't be any easier; just grab a blender!  Pre-heat your oven and gather your ingredients.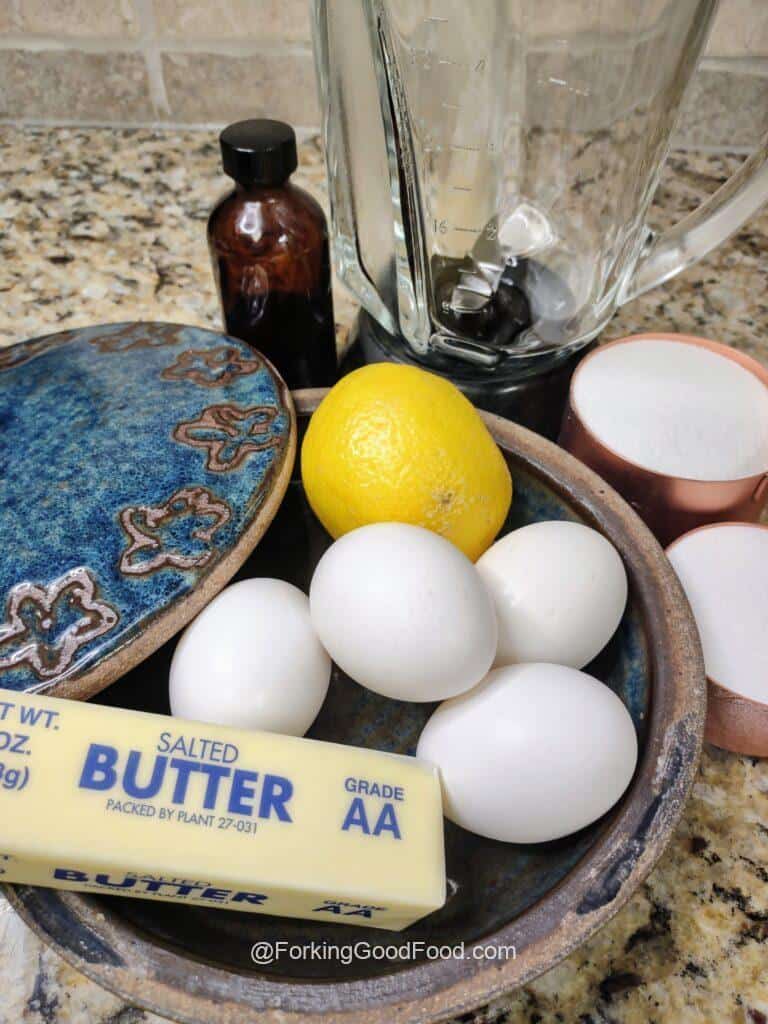 Since you're using the whole lemon make sure you wash it first.  Slice then chop it up into small-ish pieces.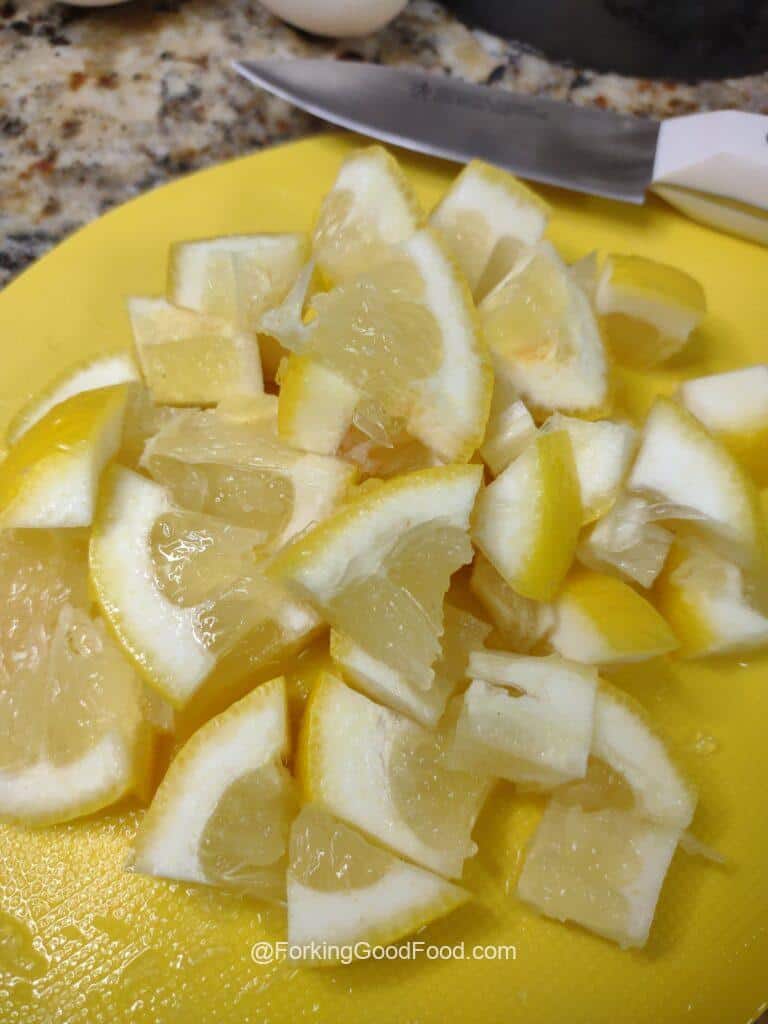 Make sure you remove all the seeds. Not sure if you have?  Hold a slice up to the light and you can easily see any that are left.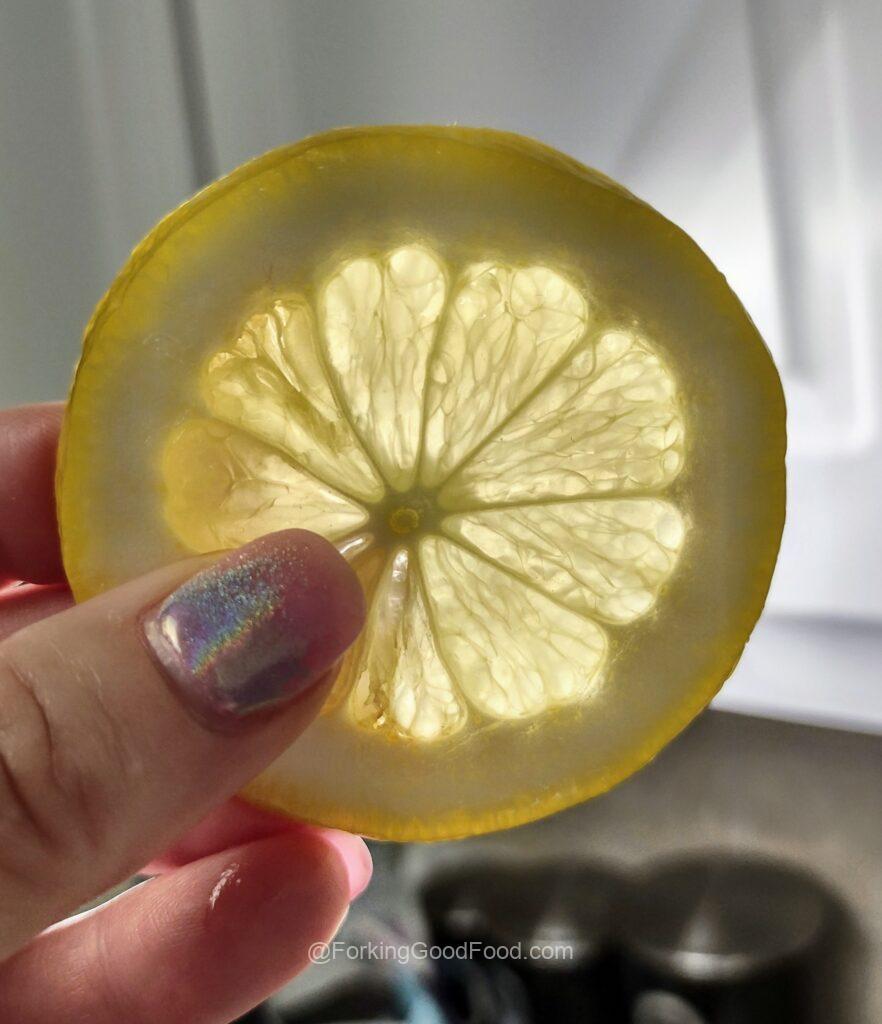 Now toss them in the blender, peels and all.
Melt your butter then add the rest of the ingredients to the blender.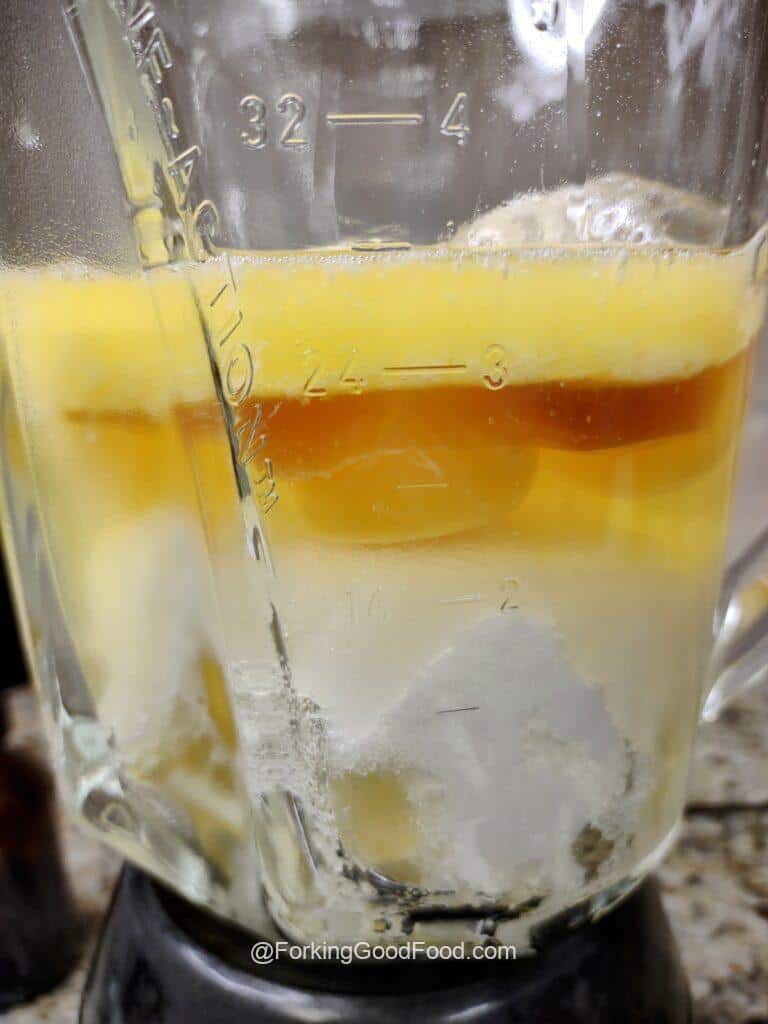 Puree on low-spend until all the lemons are liquified (you can hear when there are still bits of peel still in chunks).  You want to make sure it's on low because you don't want to add too much air to the filling.  It's going to be very liquidy (I don't think that's a word but anyhow) but never fear, it will thicken when you bake it.
Make your dough, or use store bought.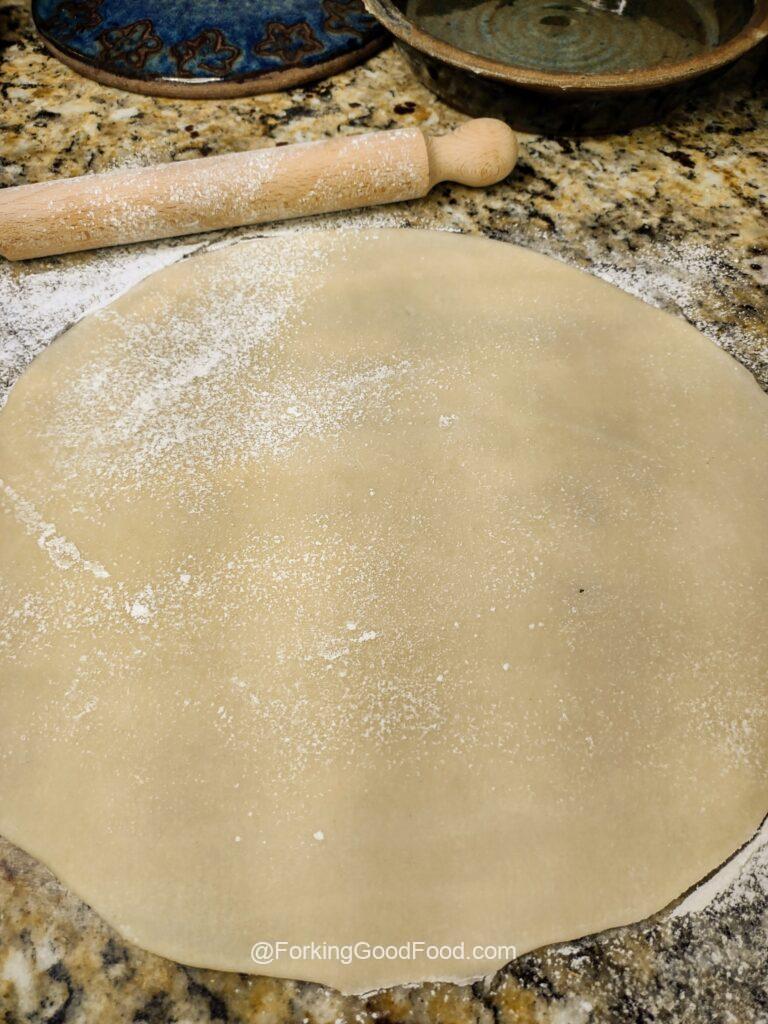 Crimp the edges, or make it pretty using a fork or an upside spoon or just about anything else by pressing lightly into the edges.  You don't want to press so hard that you go all the way though the dough.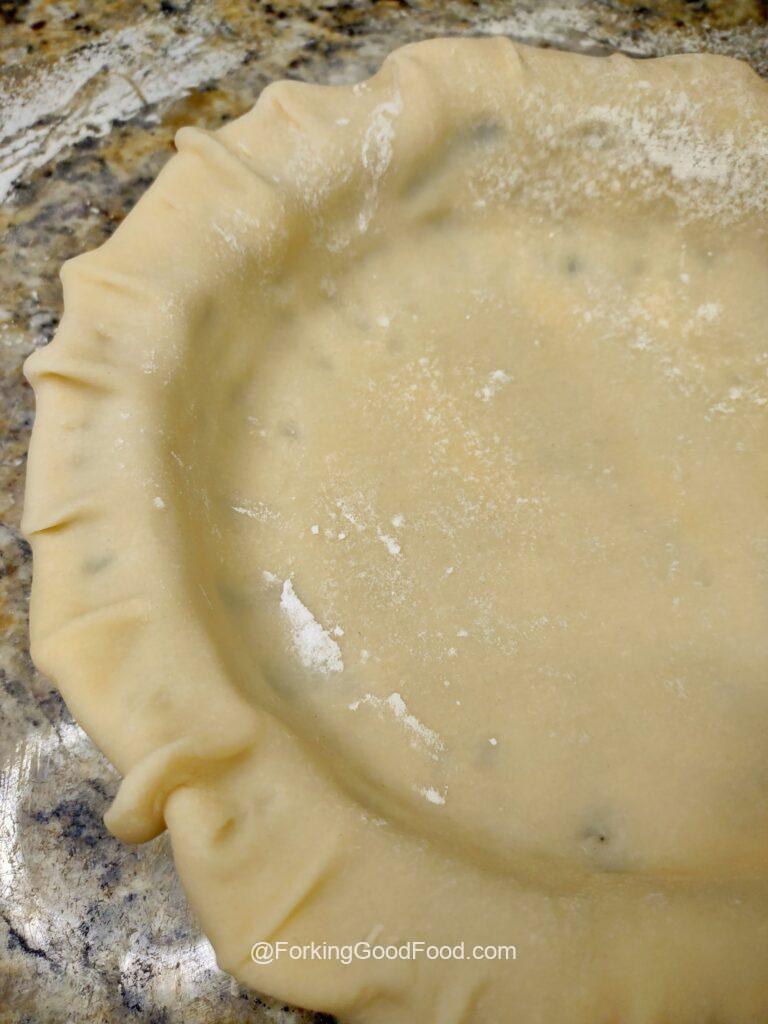 Pour the filling into your prepared pie plate.  I suggest putting the pie plate on a baking sheet BEFORE you pour in the filling in case it sloshes out when transferring to the oven. Bake for 40-45 minutes depending on the size of your pie plate.  It's done when the center doesn't wiggle and is slightly firm to the touch.  If your crust starts to get too dark, you can lightly place strips of foil around the edges to prevent burning.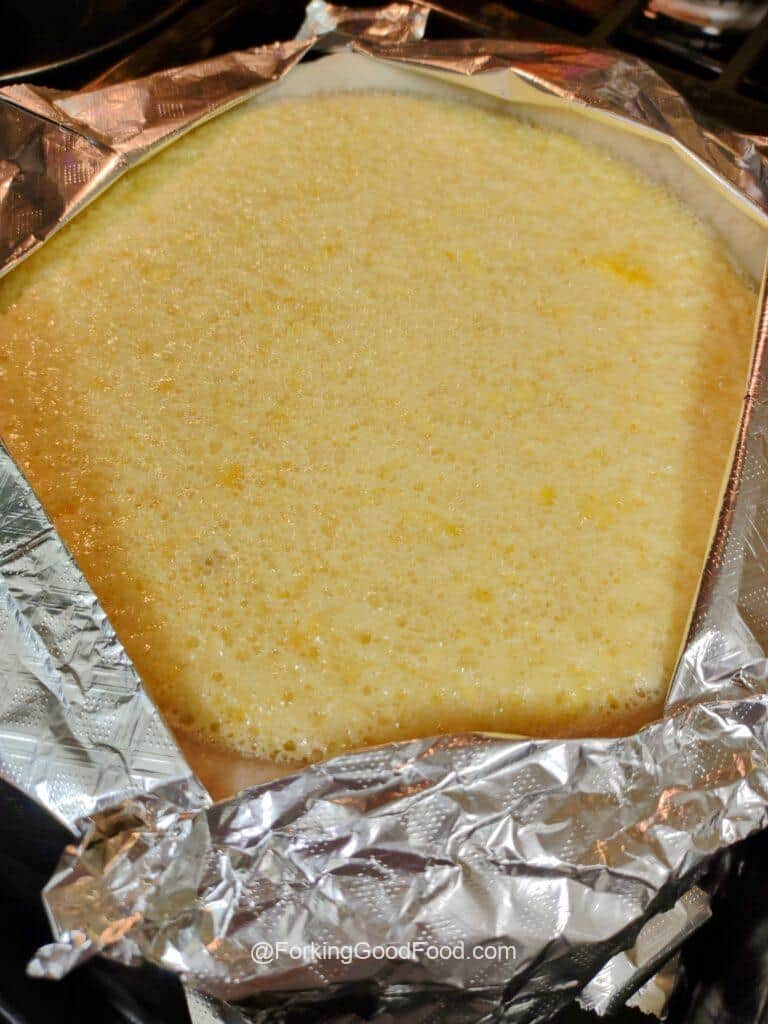 Enjoy the mouth-watering aroma and try to let the pie cool completely before slicing.  My mom likes it warm so it's not a tragedy if you just can't wait.
Recipe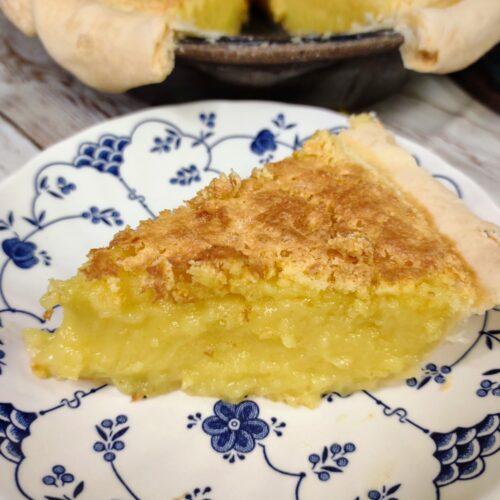 Sunshine Lemon Pie
This incredibly lemony pie is creamy and so easy to make. Keep a pre-made crust on hand and have a delightful dessert in minutes with practically no clean-up.
Ingredients
1

Large Lemon

4

Eggs

1

Stick Butter

melted

1

teaspoon

Vanilla

1 ½

cup

Sugar

1

Pie Crust

unbaked - pre-made is perfectly fine

Whipped Cream

optional
Instructions
Preheat oven to 350◦

Leaving rind on, cut lemon into small chunks making sure to remove all the seeds

In blender, puree lemon chunks, eggs, butter, vanilla and sugar until smooth and creamy (mixture will be runny)

Prepare pie crust in plate, pressing lightly into the edges. Crimp edges or use fork method an do not prick the pastry.

Pour into pie crust and bake on the bottom rack for 40 minutes, add 5-10 minutes if using a smaller pie plate

Let cool completely and then serve with whipped cream or a dusting or powdered sugar if desired
Nutrition
Calories:
280
kcal
Carbohydrates:
49
g
Protein:
4
g
Fat:
8
g
Saturated Fat:
2
g
Polyunsaturated Fat:
1
g
Monounsaturated Fat:
3
g
Trans Fat:
1
g
Cholesterol:
82
mg
Sodium:
120
mg
Potassium:
71
mg
Fiber:
1
g
Sugar:
38
g
Vitamin A:
122
IU
Vitamin C:
7
mg
Calcium:
20
mg
Iron:
1
mg