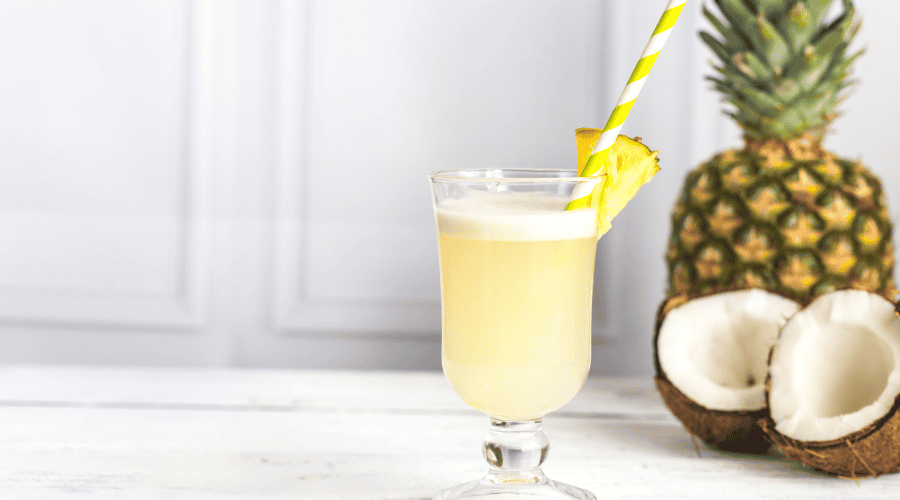 A Soggy Dollar Painkiller is a popular cocktail that originates from Jost Van Dyke, White Bay in the British Virgin Islands. The bar became famous thanks to their Soggy Dollar Bar Web Cam. People around the world love to watch the happenings in this beautiful spot.
The famous Soggy Dollar Bar get its name from the fact that most people that visit the bar do so by boat. There is no dock so you have to swim – hence soggy dollars!
While the exact origins of the drink are unknown, it has become a popular choice among tourists and locals alike. If you can't make it to the British Virgin Islands, be sure to try a Soggy Dollar Painkiller at home!
Here are a few reasons why someone might love a Soggy Dollar Painkiller:
Refreshing flavors: The cocktail contains a mix of pineapple, orange, and coconut flavors, which create a refreshing and tropical taste.
Strong yet balanced: The combination of dark rum and fruit juices makes for a strong drink, but the sweetness of the coconut cream and orange juice helps to balance out the alcohol.
Easy to drink: Despite its strength, the Soggy Dollar Painkiller is smooth and easy to drink, making it a popular choice for sipping on a hot day.
If you're looking to make a Soggy Dollar Painkiller at home, here are a few tips to keep in mind:
Use fresh ingredients: The cocktail relies heavily on the flavors of the fruit juices, so it's important to use fresh-squeezed orange and pineapple juice.
Choose the right rum: Dark rum is the traditional choice for a Painkiller cocktail, but you can also use gold or spiced rum if that's what you have on hand.
Don't skimp on the coconut cream: Coconut cream is what gives the cocktail its creamy texture and tropical flavor, so be sure to use enough to achieve the desired taste.
Mix well: To ensure that all of the ingredients are well-blended and the flavors are evenly distributed, be sure to mix the cocktail well before serving.
Here's a recipe to get you started:
Recipe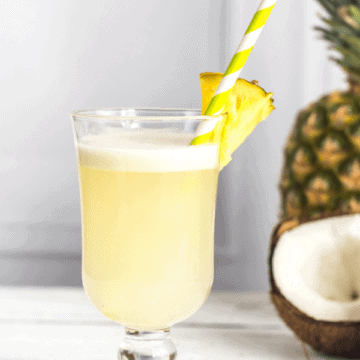 Soggy Dollar Painkiller Recipe
Ingredients
2

oz.

Pusser's Rum

4

oz.

Pineapple juice

1

oz

Orange juice

1

oz

Cream of coconut

Top with fresh grated Grenadian nutmeg
Instructions
Add the Pusser's Rum, pineapple juice, orange juice and cream of coconut into a large cocktail shaker. Shake to combine well.

Fill a tall glass with ice. Pour in the rum and juice mix. Top with fresh grated nutmeg.
Nutrition
Calories:
327
kcal
Carbohydrates:
37
g
Protein:
1
g
Fat:
5
g
Saturated Fat:
4
g
Polyunsaturated Fat:
1
g
Monounsaturated Fat:
1
g
Sodium:
17
mg
Potassium:
205
mg
Fiber:
1
g
Sugar:
33
g
Vitamin A:
62
IU
Vitamin C:
26
mg
Calcium:
18
mg
Iron:
1
mg