Missing lunchtime inspiration for you and your family? Look no further than these delectable Turkey and Cheese Roll Ups, the perfect handheld snack or meal!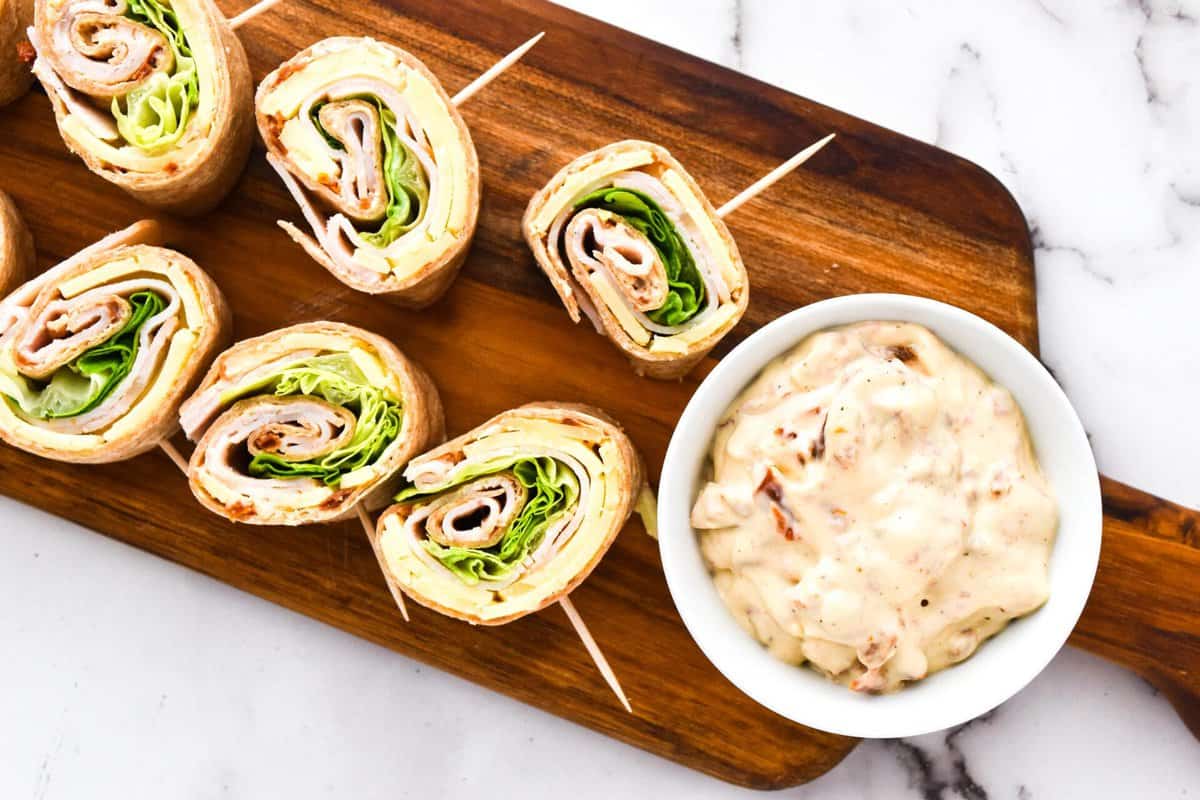 Made with only a few simple ingredients, these roll ups are a cinch to prepare – plus they make excellent leftovers too. Whether it's a quick grab-and-go option for hectic weekdays, an addition to your kids' school lunches, or an easy Saturday night dinner idea – these flavorful bites will quickly become a go-to in your home.
Introducing the newest family favorite snack – Turkey and Cheese Roll Ups!
Get ready for the new kid on the block – Turkey and Cheese Roll Ups! This delicious Pinwheel sandwich recipe is sure to be a family favorite in no time. Succulent turkey breast rolled up with cheese and your favorite condiments makes these roll ups pure perfection. Not only are they full of flavor, but also convenient and perfect for any occasion. Enjoy these tasty snacks anytime, anywhere!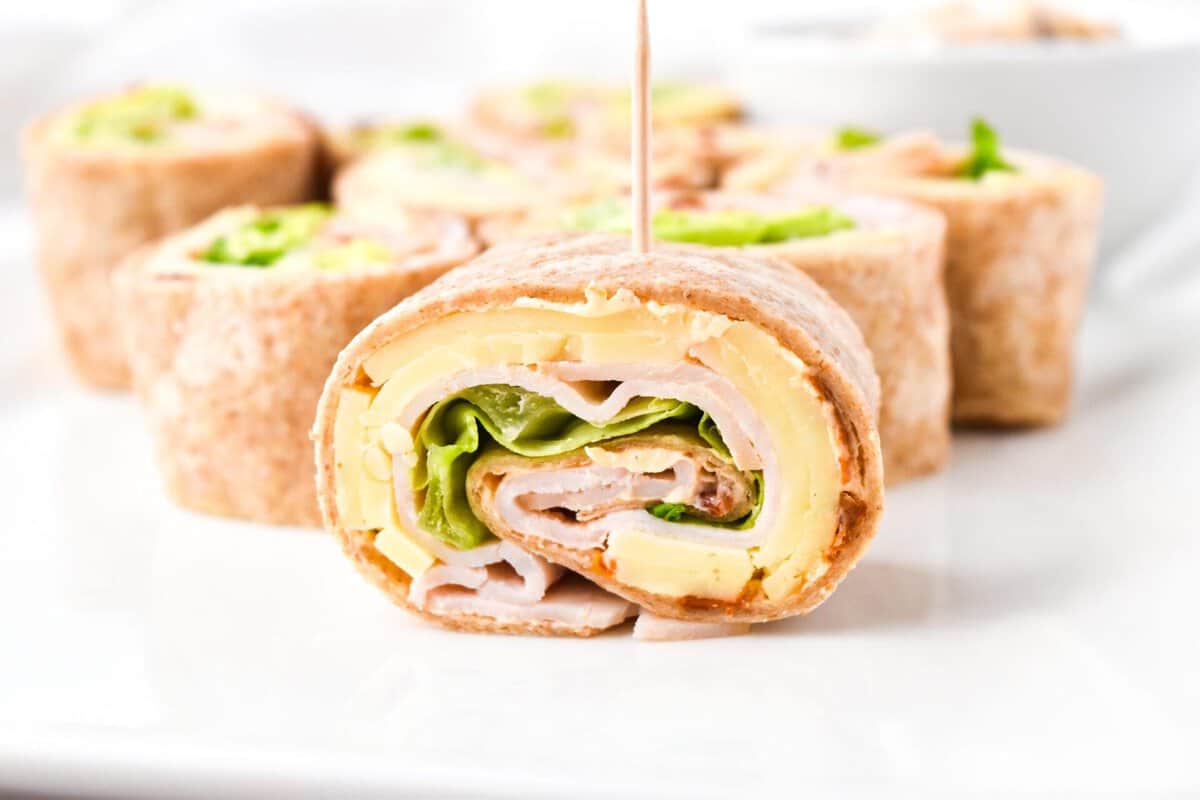 What You'll Need for Delicious Roll Ups
If you want to make some delicious turkey and cheese roll ups, then you'll need a few items. Gather deli sliced turkey, cheddar cheese, a package of tortillas, and whatever spices or condiments you like – mayo, mustard, ranch dressing, sriracha!
Once you have all the ingredients ready to go, it's time to get rolling. Layer the turkey and cheese onto the tortillas. Then season the whole thing with your favorite flavor combination. Finally, tightly roll up each tortilla and enjoy your tasty creation!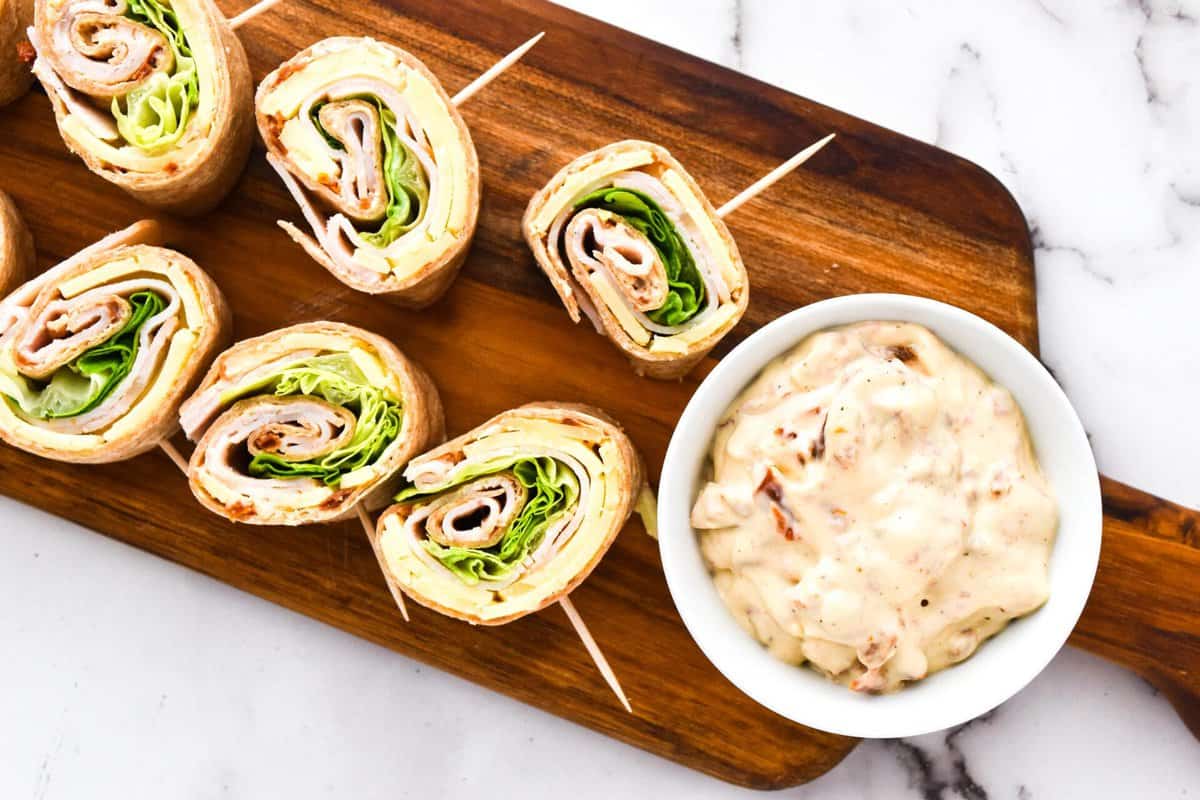 How to Make Pinwheel Sandwiches
If you're looking for an easy and tasty snack, look no further! Making delicious turkey and cheese roll ups is a breeze. Gather your ingredients….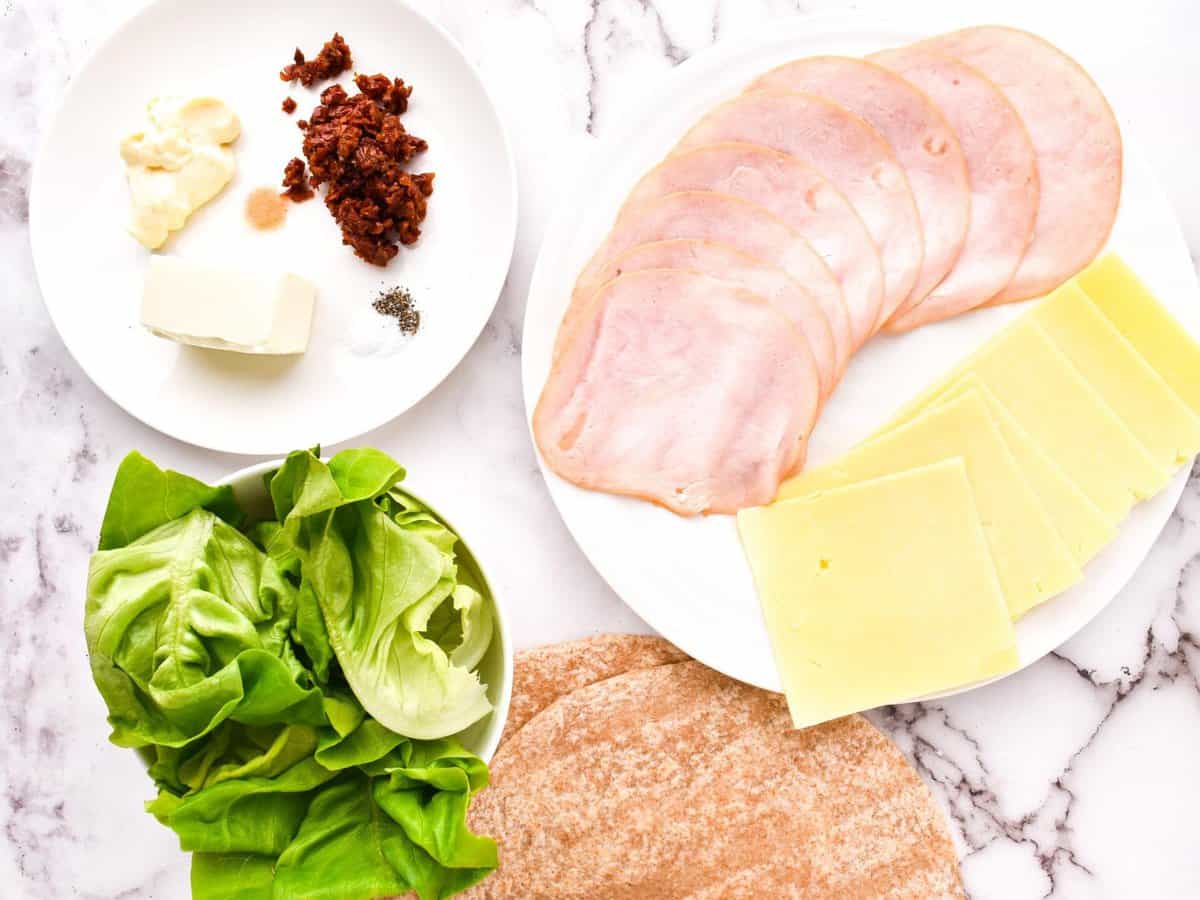 Start off with a tortilla and give it a light spread of mustard or mayo or the delicious sun dried tomato spread – whatever your preference!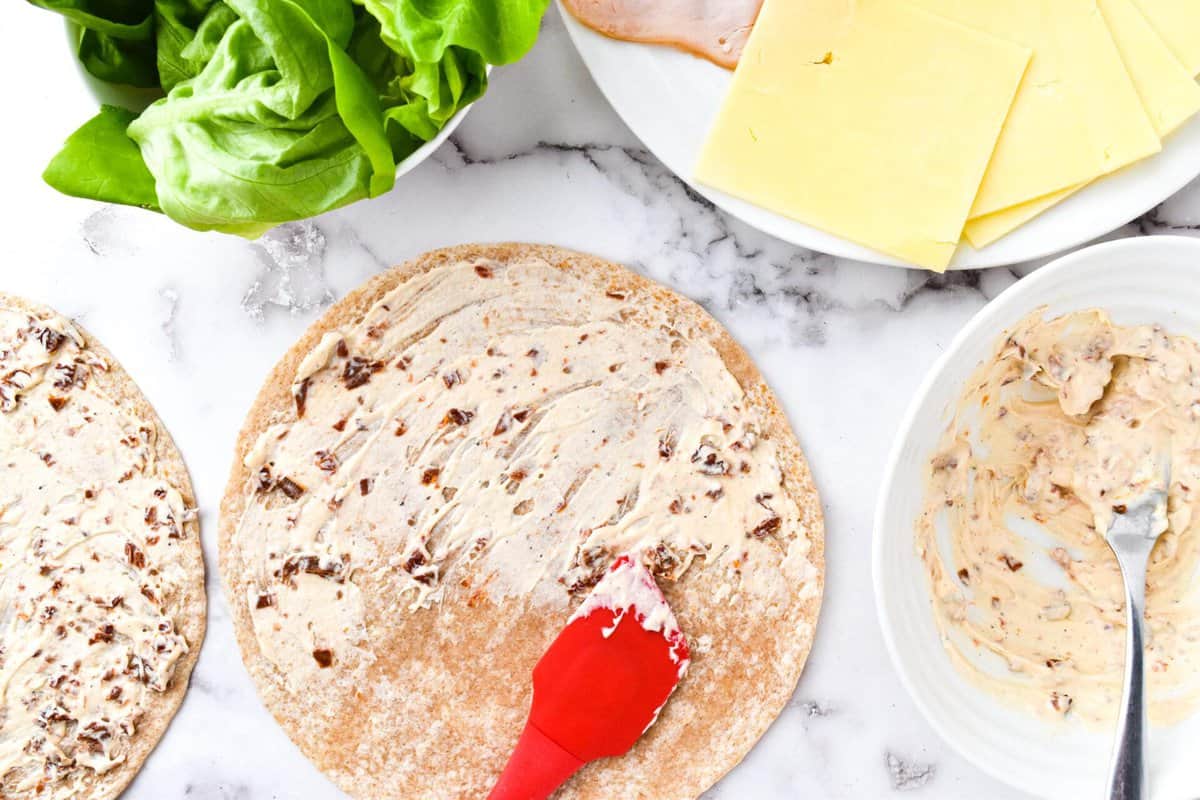 Now it's time to layer ingredients. Try layering strips of turkey, some cheese slices, and more.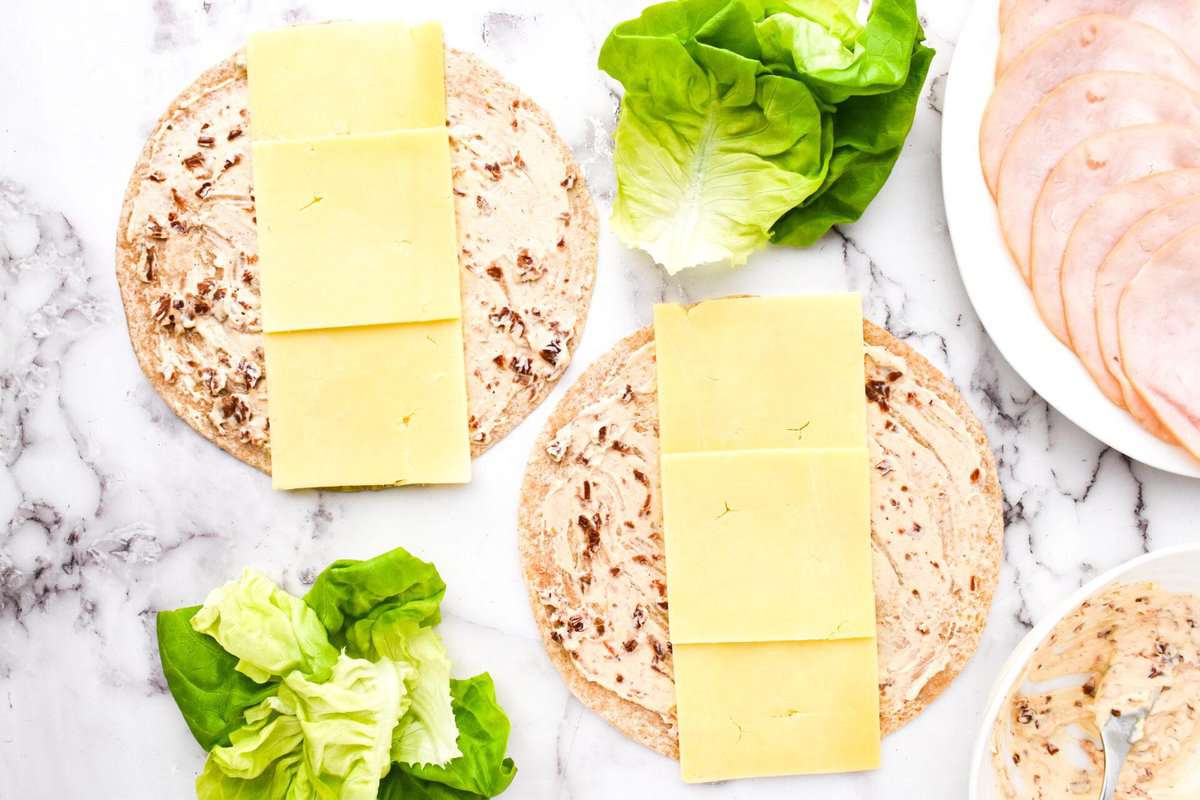 Roll up the tortilla and cut it into one-inch thick slices – that's it!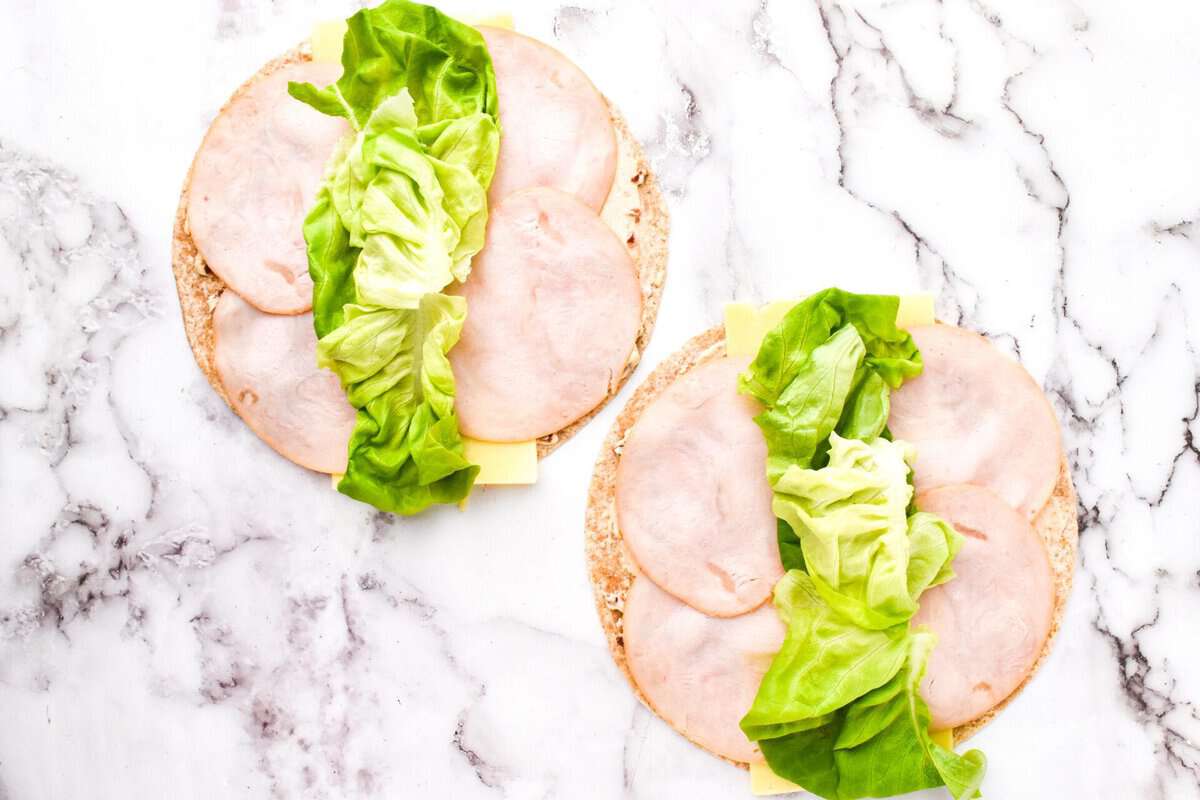 After that, all you have to do is serve them up and enjoy! These mouth-watering roll ups are perfect for an afternoon snack or even a light lunch.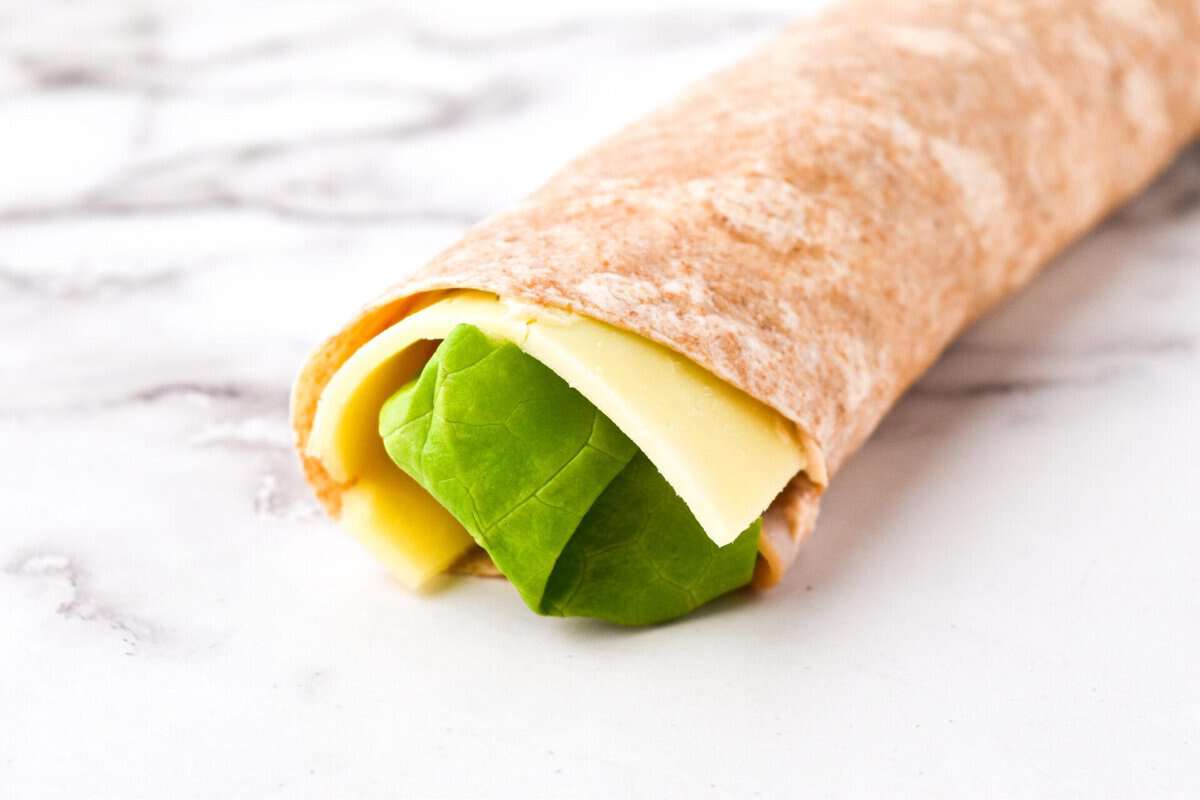 Tips
● When making pinwheel sandwiches, it's important to tightly roll them to ensure
that they hold their shape when sliced.
● You can customize this recipe by using different types of deli meat, cheese, and
spreads. Try using roast beef, ham, or salami instead of turkey, and using
different flavored cream cheese spreads.
● If you're short on time, you can use store-bought sun-dried tomato pesto instead
of making it from scratch.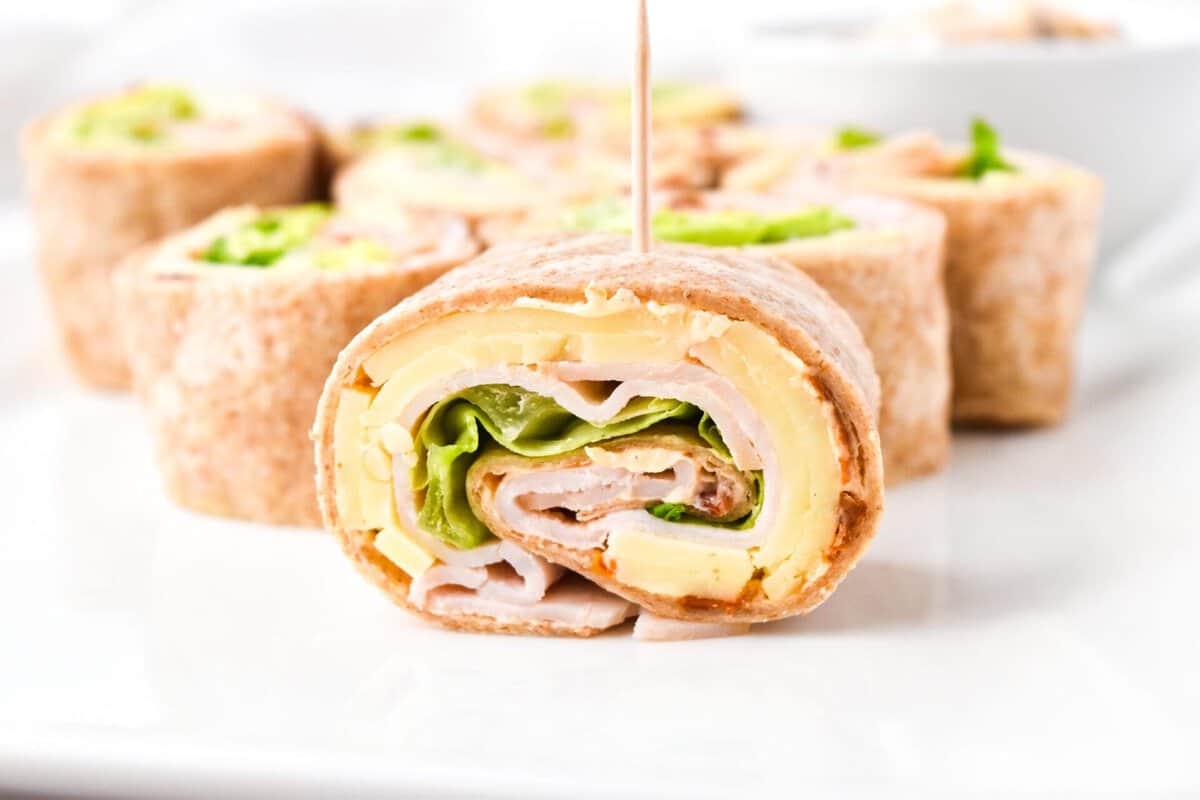 Pro Tips for Pinwheel Sandwiches
If you're looking for a tasty treat with minimal effort, turkey and cheese roll-ups are a great way to go! A pro tip is to grab some toothpicks before you get started – that'll help hold your delicious snacks together as you enjoy them.
And because this is such an easy recipe, it's great for busy days or surprise visitors. So, don't be afraid to whip up these heavenly treats and wow your family and friends!
Get Creative in the Kitchen with Variations on this Pinwheel Sandwich Recipe
Take your classic Turkey and Cheese Roll Ups to the next level!
Spice up this yummy recipe by adding new ingredients such as chopped onions, potatoes, or bell peppers. Change it up and make a veggie version with any kinds of veggies you like. Or for a sweet twist, add apples, blueberries, craisins or chocolate chips to your roll ups.
Tired of cheese? Try jalapenos for an extra kick of heat! Get creative in the kitchen and explore all of the potential variations that this versatile recipe can become. Yum!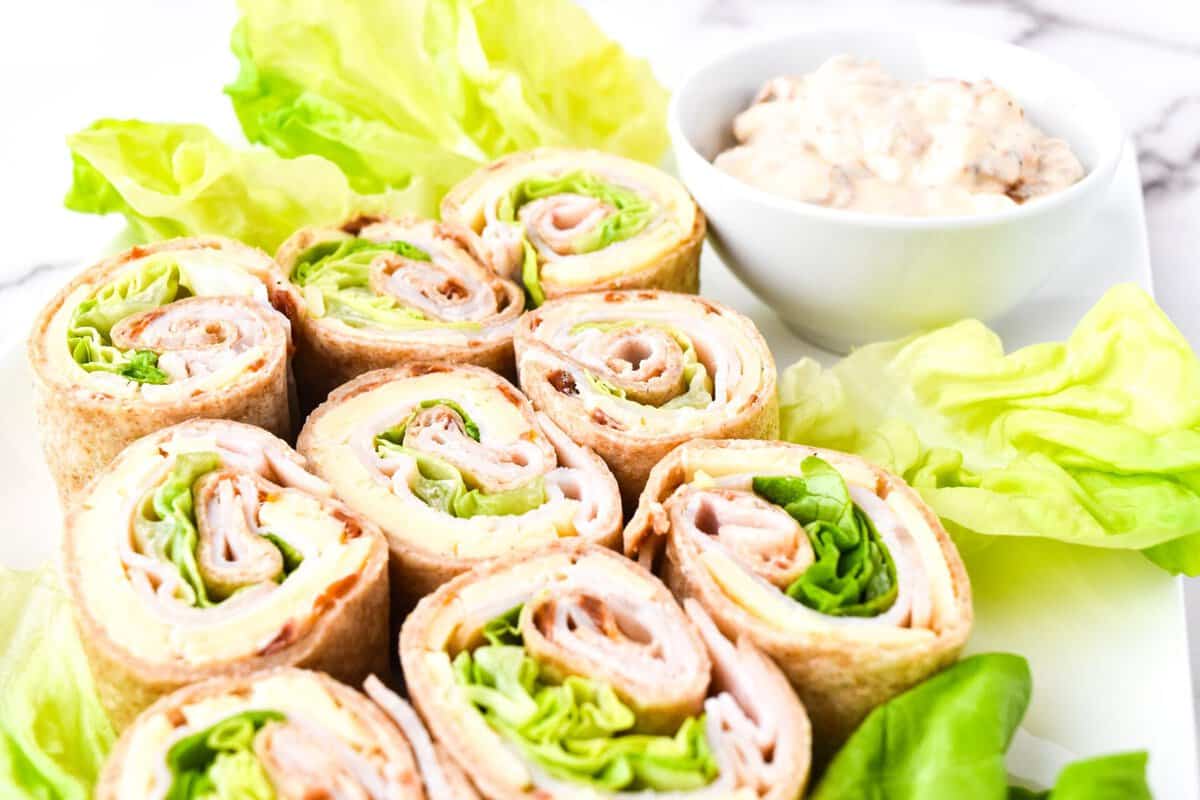 Frequently Asked Questions
Can I make these sandwiches ahead of time?
Yes! These sandwiches can be made up to 24 hours in advance. Store them in the
refrigerator until ready to serve.
Can I freeze these sandwiches?
We don't recommend freezing these sandwiches, because the lettuce won't hold up well to freezing temperatures.
Can I use regular tomatoes instead of sun-dried tomatoes?
Sun-dried tomatoes have a more concentrated flavor and chewier texture than regular
tomatoes, so we recommend using them for this recipe. Plus, fresh tomatoes can make
your pinwheels go soggy if they aren't consumed right away. If you can't find sun-dried
tomatoes, you can try using roasted red peppers instead.
How do I prevent the pinwheels from falling apart when slicing?
To ensure that the pinwheels hold their shape when slicing, make sure to tightly roll
them and use a sharp knife to cut them. You can also chill the pinwheels in the
refrigerator for at least 30 minutes before slicing to help them set.
Recipe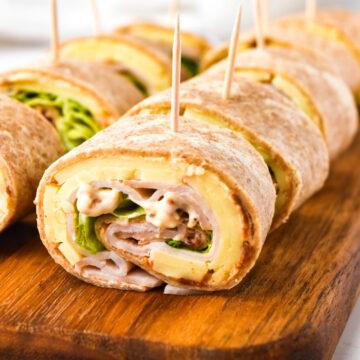 Turkey and Cheese Roll Ups AKA Sundried Tomato Pinwheels
Ingredients
Sun-Dried Tomato Spread
2

oz

cream cheese

at room temperature

2

tablespoon

sun-dried tomatoes in oil

drained and chopped

2

tablespoon

mayonnaise

4-5

dashes Tabasco sauce **optional

kosher salt

ground black pepper
Pinwheel Sandwiches
2

tortilla wraps

9 inch

½

lb

sliced turkey breast

4-6

leafs of lettuce

boston or butter lettuce

6

slices

cheese

cheddar, provolone, or monterey jack, or havarti
Instructions
Make the sun-dried tomato spread by Combine the cream cheese, sun-dried tomatoes, mayonnaise, Tabasco sauce, in a small bowl until well blended. Season to taste with salt and pepper.

Lay outthe tortillas and start to assemble. Spread the cream cheese mixture over the entire surface of the tortillas.

Cover each tortilla with 4-5 slices of sliced turkey, leaving a bit of space on one end because the ingredients will shift

when you roll the tortilla. Lay cheese and lettuce along the center of the tortilla.

Roll the tortilla up, tightly, towards the side that has the deli meat set back from the edge.

Store in the fridge, seam side down, in a baking dish or wrapped in plastic wrap until ready to serve.

Slice into 1 inch slices to yield 6-7 pinwheels per tortilla. Use a toothpick to secure if desired
Nutrition
Calories:
1561
kcal
Carbohydrates:
49
g
Protein:
83
g
Fat:
115
g
Saturated Fat:
51
g
Polyunsaturated Fat:
20
g
Monounsaturated Fat:
28
g
Trans Fat:
0.1
g
Cholesterol:
348
mg
Sodium:
4011
mg
Potassium:
1589
mg
Fiber:
4
g
Sugar:
7
g
Vitamin A:
2843
IU
Vitamin C:
30
mg
Calcium:
1378
mg
Iron:
4
mg