You may never eat chicken any other way after you learn to smoke it in your Kamado Joe grill!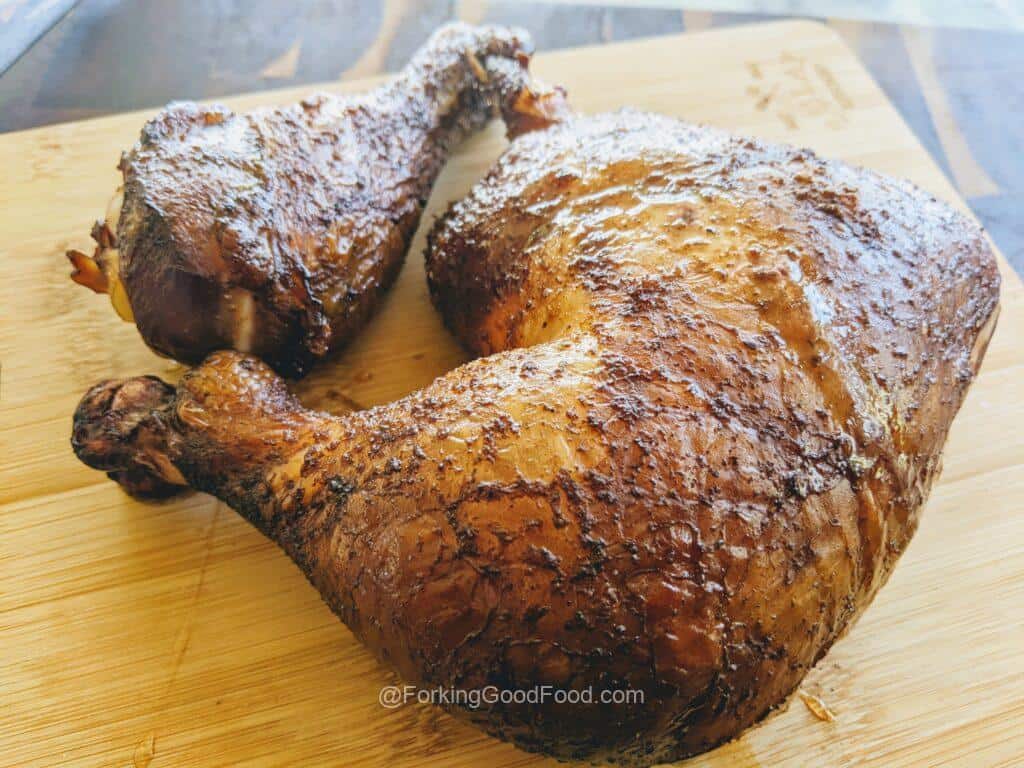 Smoked chicken is a healthy alternative to other types of cooked chicken. It is high in protein and low in fat, making it a good choice for those who are looking for a healthy meal. Smoked chicken can be a part of a healthy diet, and it can also be a delicious way to enjoy chicken.
How long should you smoke chicken?
The amount of time that you smoke chicken will depend on the size of the bird, and the temperature that you are smoking it at. In general, smoked chicken will take around four hours to cook. However, you should always check the internal temperature of the chicken to make sure that it is cooked through.
What is the best way to smoke chicken?
There are a few different ways that you can smoke chicken. One popular method is to use a smoker grill. This allows you to cook the chicken slowly and evenly, resulting in moist and tender meat. Another option is to use an oven smoker, which can be cooked in your home oven. Whichever method you choose, make sure that the chicken is properly coated with seasoning and sauce to give it a delicious smoky flavor.
How do you keep chicken moist when smoking?
One of the challenges of smoking chicken is keeping it moist and juicy. One way to do this is to use a marinade or brine. This will help to keep the meat hydrated and ensure that it doesn't dry out while it's cooking. You can also baste the chicken with sauce or melted butter during the smoking process, which will help to keep it moist.
Recipe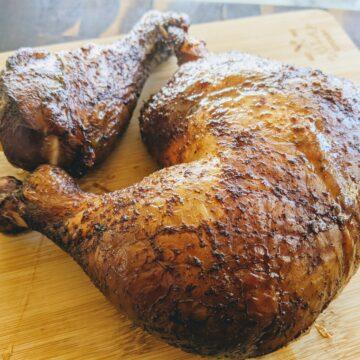 Kamado Joe Smoked Chicken
You may never eat chicken any other way after you learn to smoke it in your Kamado Joe grill!
Ingredients
8

pieces

of Chicken - Legs

Thighs, or Breasts

2

tablespoon

barbeque sauce **optional
Rub
1

tablespoon

Paprika

1

tablespoon

Salt

1

teaspoon

Garlic Powder

1

teaspoon

Onion Powder

1

teaspoon

Cayenne Pepper

1

teaspoon

Ground Black Pepper

¼

cup

Light Brown Sugar
Instructions
To make the rub, mix all the ingredients in a bowl.

Then, put some hickory or cherry wood in the smoker and preheat it to 225-250 degrees F.

Sprinkle the rub over each piece of chicken, making sure it sticks. Then put the chicken in the smoker.

Cook for 1 ½ to 2 hours, or until the internal temperature of the chicken reaches 165F.

Finally, if you want brush barbecue sauce over the chicken and cook for an additional 10 minutes.

Let the chicken rest for 20 minutes before serving. Enjoy!
Nutrition
Calories:
40
kcal
Carbohydrates:
9
g
Protein:
1
g
Fat:
1
g
Saturated Fat:
1
g
Polyunsaturated Fat:
1
g
Monounsaturated Fat:
1
g
Trans Fat:
1
g
Cholesterol:
1
mg
Sodium:
920
mg
Potassium:
39
mg
Fiber:
1
g
Sugar:
8
g
Vitamin A:
153
IU
Vitamin C:
2
mg
Calcium:
11
mg
Iron:
1
mg