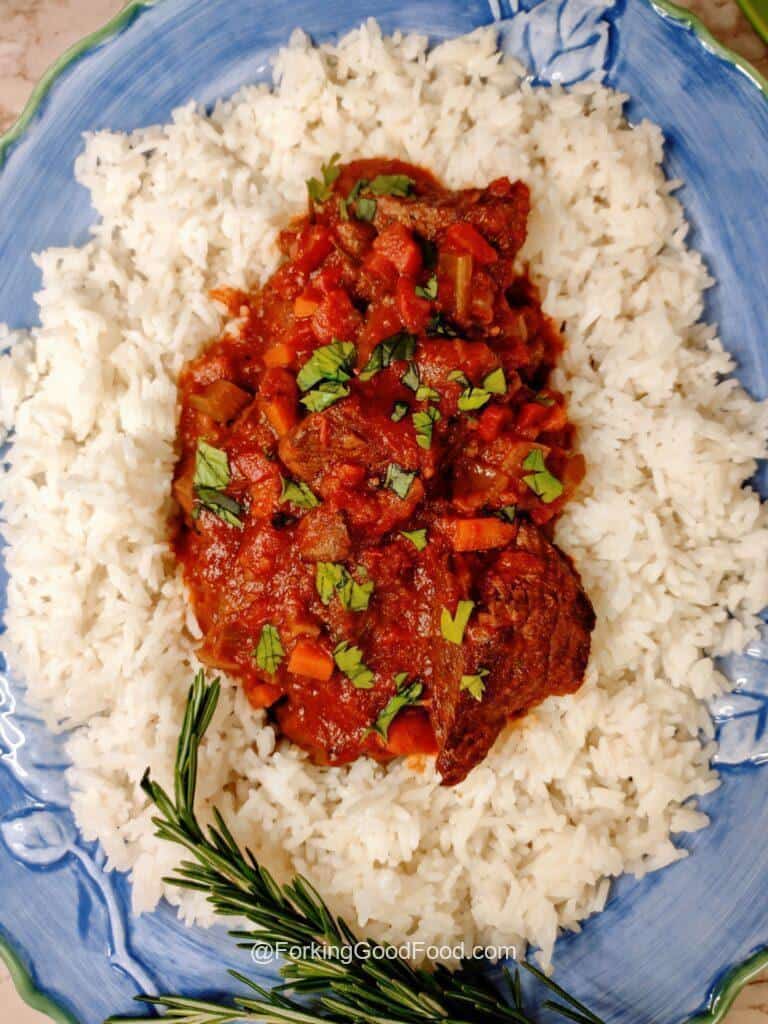 Beef Osso Buco
Ah. Osso Buco.  Or Osso Bucco. Or Ossobuco. Whatever you're called I love you! It's one of the most versatile dishes I know. The base ingredients I usually have in my pantry - and most likely one of the types of meat you can use is in my freezer.  While it usually calls for some type of cross cut shank (leg meat on the bone), you can also use any stew meat or cut up roast - which is what you see pictured.  Shank is better though; the richer flavor you get from the bone marrow is wonderful.
What is Osso Buco?
Osso Buco is a traditional braised Italian stew, usually made with veal shank.  The name really gives it away - it literally translates to "bone with a hole."  Some people (like myself) have misgivings about using veal so it's perfectly OK to substitute another red protein.  In my area, it's really hard to find any meat on the bone other that T-bones or Oxtail. Hmmm. Never thought about trying Oxtail - I'll bet it would be great!  I digress... I can order cross cut shanks from my butcher, but that could take days or weeks and when I want Osso Buco - I usually don't want to wait.  So roast or stew meat is better than nothing.
Is Osso Buco the cut of meat or the recipe?
Talk about the great debate; this one has to rival with "Which came first, the chicken or the egg?" I'm not the definitive person on anything, but I'm going to go ahead and make the call on this one... it's the recipe.  The cut of meat known as a cross-cut shank is used in the dish Osso Buco.  There.  It's in writing on the internet so it must be true.  Call it what you will; I call it delicious.
How do I make Beef Osso Buco?
Osso Buco takes a little time, but it's worth it.  First you'll need your ingredients. In addition to which ever meat you decide to use you'll need Mirepoix (onions, celery, and carrots), garlic, rosemary, red wine, stewed tomatoes and tomato paste, beef stock, flour, Balsamic vinegar, salt and pepper, and oil.  Yes - that's wine in a can - don't judge.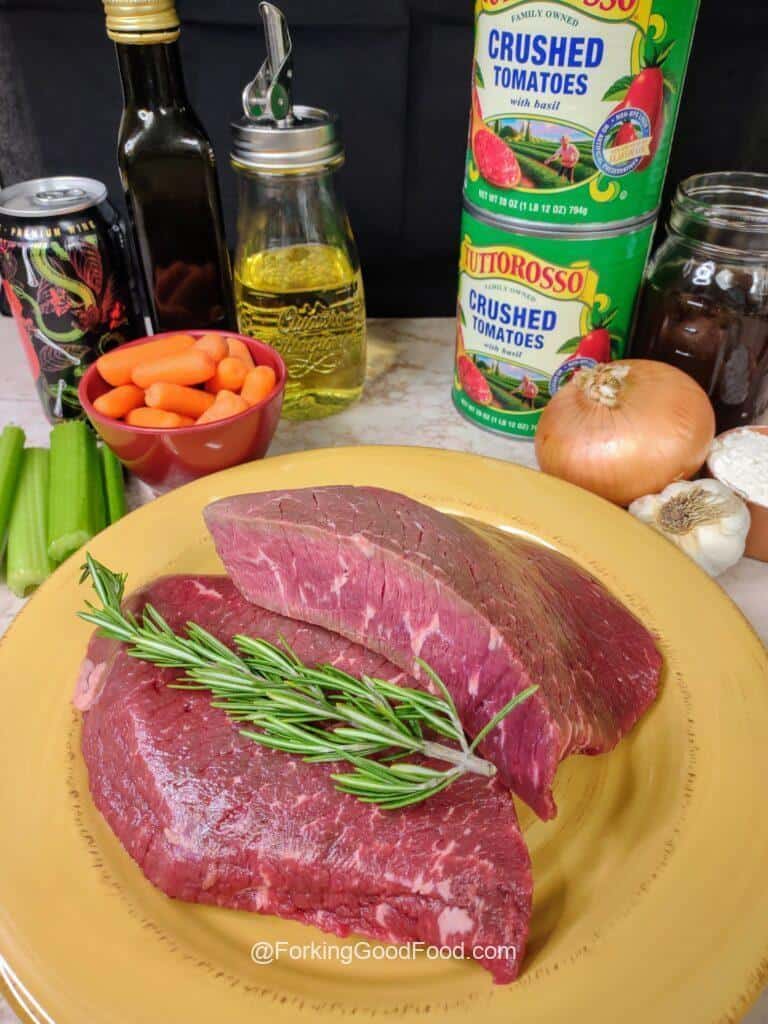 Dust the meat with a little flour, shaking off any excess.  If you're using a roast, cut into chunks no smaller than 1"x1" - I prefer a 2"x2" size.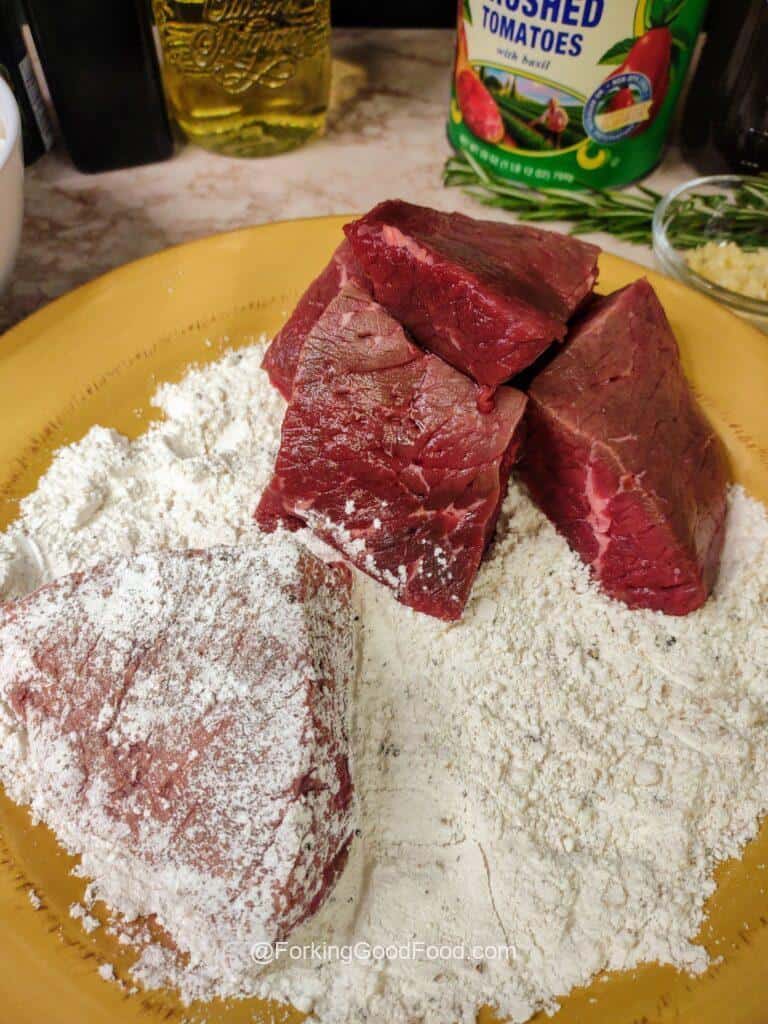 Heat your oil in a pan and when it's good and hot, sear the meat on both sides.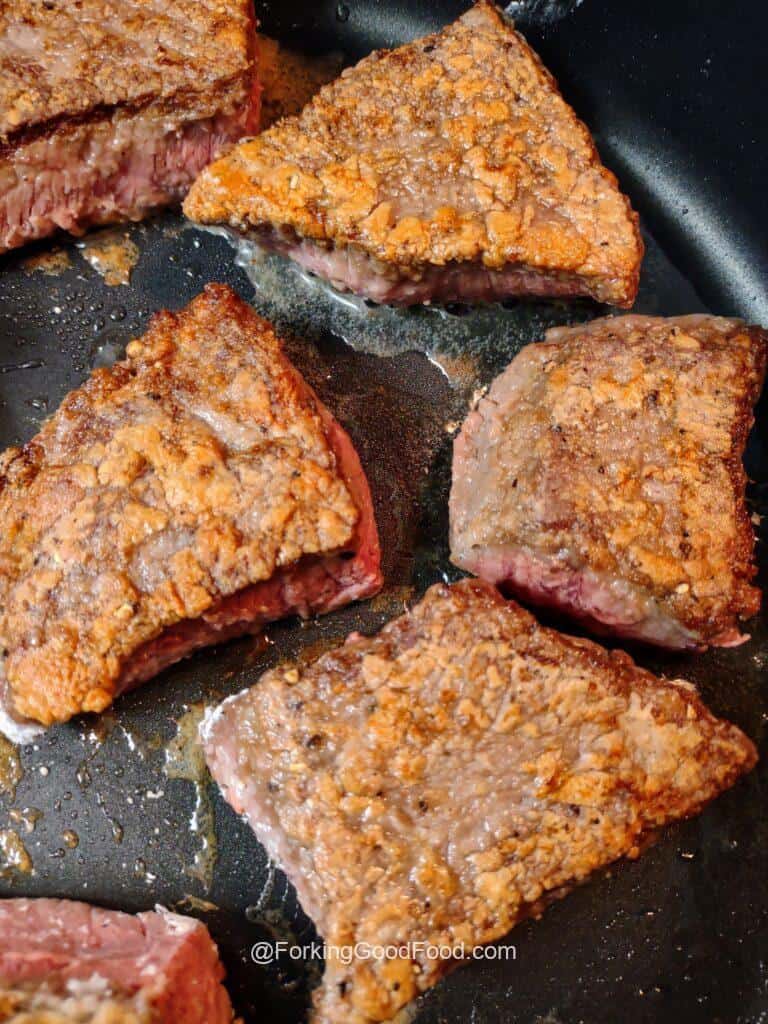 Remove the meat from the pan and set aside.  Add a little more oil (or butter) to the pan and sauté your mirepoix.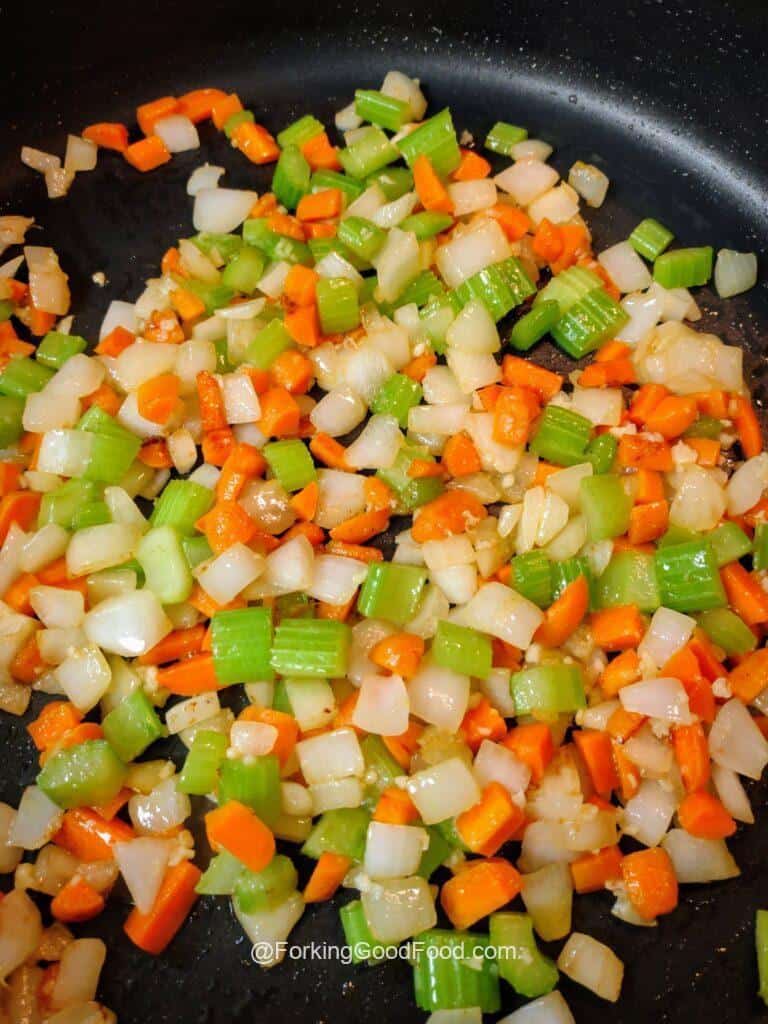 After the vegetables have cooked for 5 or 6 minutes, add in the garlic and cook for another 30 seconds or so; just until fragrant.  Deglaze the pan with the red wine, scraping the bottom to get any yummy bits that might be stuck, and cook for about 2 minutes.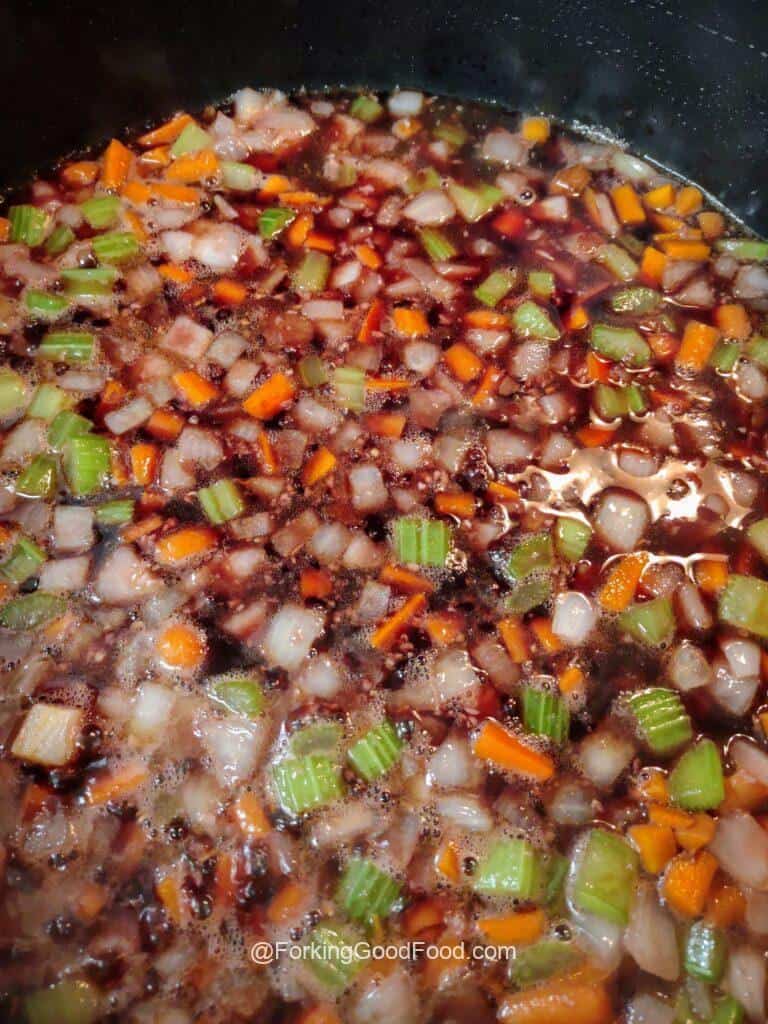 Once the wine has reduced a little, add the meat back in as well as the remaining ingredients, lower the heat to as low as it will go, cover, and simmer for at least 2 hours.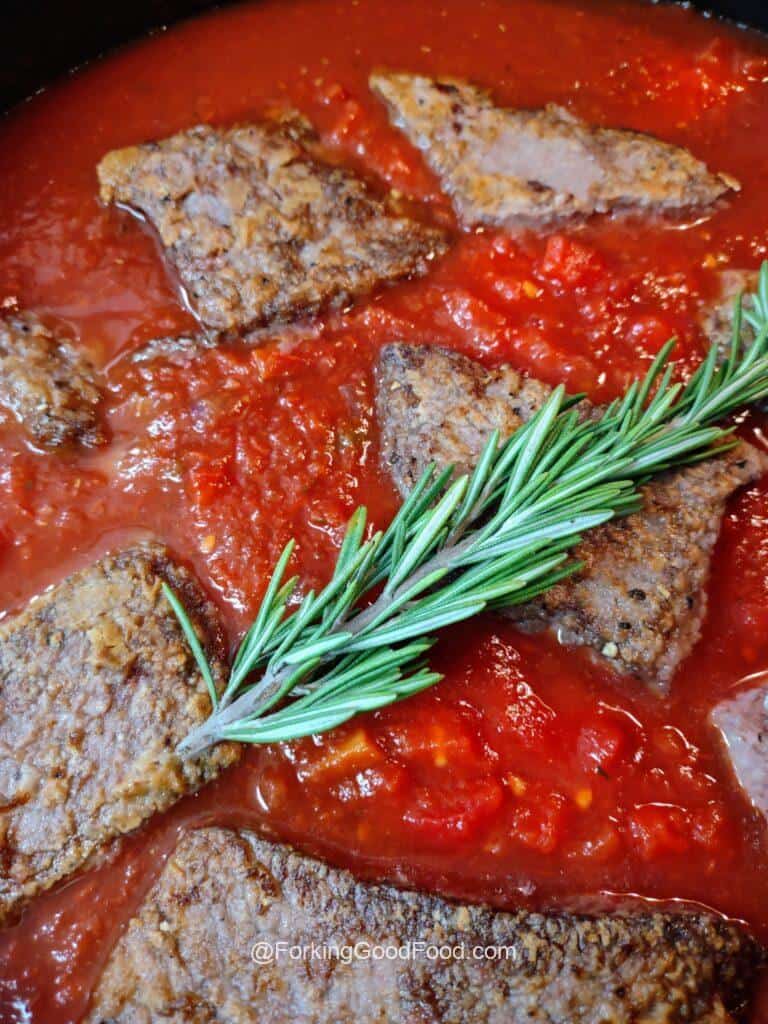 Serve over rice, risotto, polenta, or even mashed potatoes and garnish with a little fresh chopped basil for a stick-to-your-ribs dinner.
More dinner ideas:
Recipe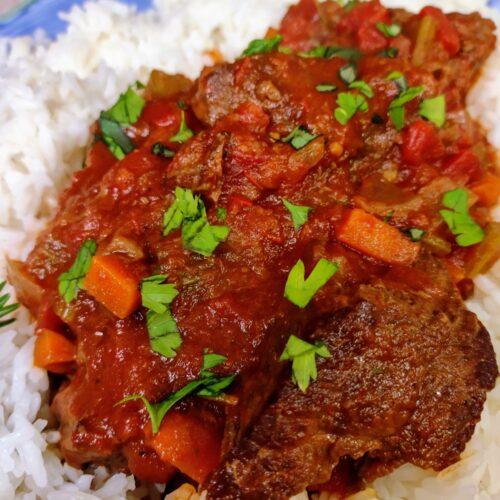 Osso Buco
This traditional Italian stew is hearty and packed with flavor. It can be made with beef, veal, or lamb and served with rice, risotto, polenta, or potatoes so its versatility is sure to please just about anyone.
Equipment
Deep skillet or Dutch oven
Ingredients
4

cross-cut beef or veal shanks

at least 1 to 1 ½ inches thick

1

bulb garlic

sliced

1

medium onion

chopped

3-4

ribs celery

chopped

2

carrots

chopped

Sprig Rosemary

1

cup

red wine

800

g

tinned

stewed, tomatoes (2 cans)

2

Tbs

tomato paste

1.5

cups

beef stock

½

cup

AP Flour

1

Tbs

balsamic vinegar

Salt & Pepper

Olive oil

Rice/Risotto, polenta, or mashed potatoes for serving
Instructions
Salt and Pepper the meat on both sides then coat lightly in flour

Heat olive oil on med-high heat in a large/deep skillet and sear the meat, then remove from pan and set aside

Add more oil to the pan and sauté vegetables, about 6 minutes, adding the garlic during the last 30 seconds

Add red wine to the pan to deglaze, scraping the bottom to loosen any stuck pieces, and cook for 1 to 2 minutes

Add in rosemary, tomatoes, tomato paste, vinegar and stock – stir well

Add shanks back into the pot and cover with sauce

Reduce heat and simmer for at least 2 hours if not more until meat is fall off the bone tender

Serve with rice/risotto/potatoes and garnish with parsley if desired
Nutrition
Calories:
459
kcal
Carbohydrates:
51
g
Protein:
38
g
Fat:
7
g
Saturated Fat:
2
g
Polyunsaturated Fat:
1
g
Monounsaturated Fat:
3
g
Cholesterol:
40
mg
Sodium:
1443
mg
Potassium:
1401
mg
Fiber:
10
g
Sugar:
6
g
Vitamin A:
5253
IU
Vitamin C:
10
mg
Calcium:
139
mg
Iron:
6
mg