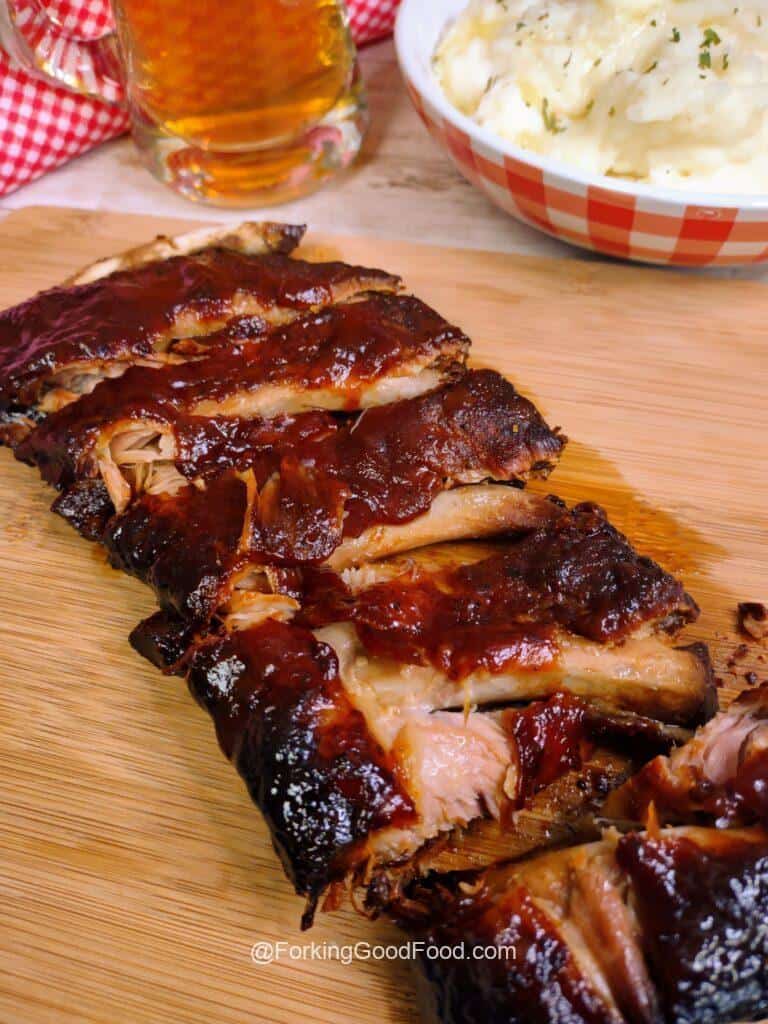 Slow Cooker BBQ Ribs with Coke
My mom has cancer.  It's bad.  She is so strong and keeps fighting as hard as she can so when she says she's actually hungry for something I do it - no questions asked.  So when she said she really wanted ribs I made a face.  BBQ is not my strong suit.  Normally I would have just convinced her to go out for ribs, but because of stupid COVID I try and keep her isolated as much as possible.  So I made ribs.  We had a very long talk about boiling ribs.  She said to boil them in apple juice but I remembered hearing something about basting them using Coke.  Since I didn't have any apple juice at home, I won.  I mean we compromised.  I decided to use the slow cooker instead of boiling, which just didn't sound right to me.  I made a quick dry rub and gave my ribs a nice little massage.  I added a can of Coke, some BBQ Sauce, a few other things and HOLY PIG!  8 hours and 5 minutes later we were in hog heaven!  
Should you boil ribs?
The jury is out on this one.  I spent a good deal of time looking at cookbooks, browsing the web and I could not find a definitive answer.  Some say yes. Some say no. Some can't make up their minds so they say to par-boil them.  But let's think about meat in general. Boiled meat; bad. Slow and low; good.  So why not compromise like mom and I did and kind of do both.  The slow cooker is definitely the answer.  There's no cleaning the grill, no special tools or lighter fluid is needed, and they will NOT disappoint on flavor.  I suppose you could toss them on the grill for a few minutes after for that extra smoky flavor, but these really don't need it.
Is a Dry Rub or Wet Rub better?
There have been many "hold my beer while I whoop his...." moments over this topic in the South. Not going to lie, I love a nice dry rib with lots of crispy dark black "bark" on it every once in a while (and by that I mean when I'm wearing pastels).  But around here - wetter is better.  Ribs should be dripping in sticky sauce that has to be sucked off your fingers, not just licked.  You should need a trip to the bathroom to wash your hands and face after good ribs.  And don't you dare use a fork - dive right in there and get messy!!  This is how to do it:
What you'll need for Sweet & Sticky Slow Cooker BBQ Ribs: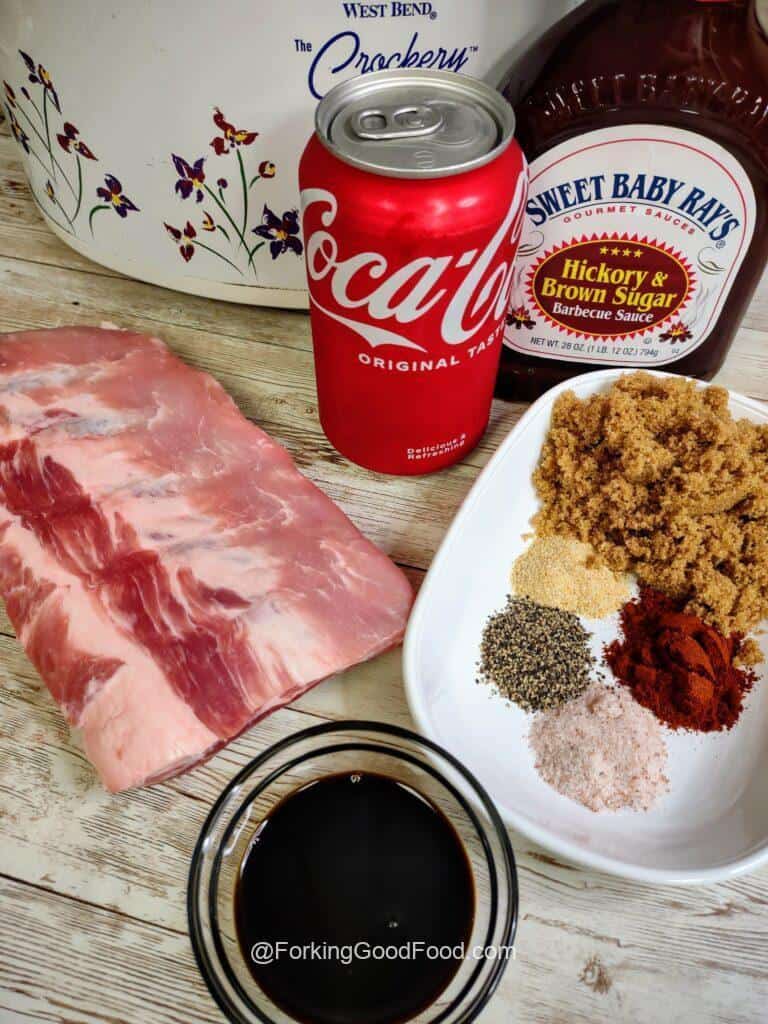 What you'll need to do for Sweet & Sticky Slow Cooker BBQ Ribs:
First, wash your ribs and pat them dry.  Next prepare your dry rub. You can use sweet paprika if that's all you have, but I really recommend the smoked version simply for the added taste.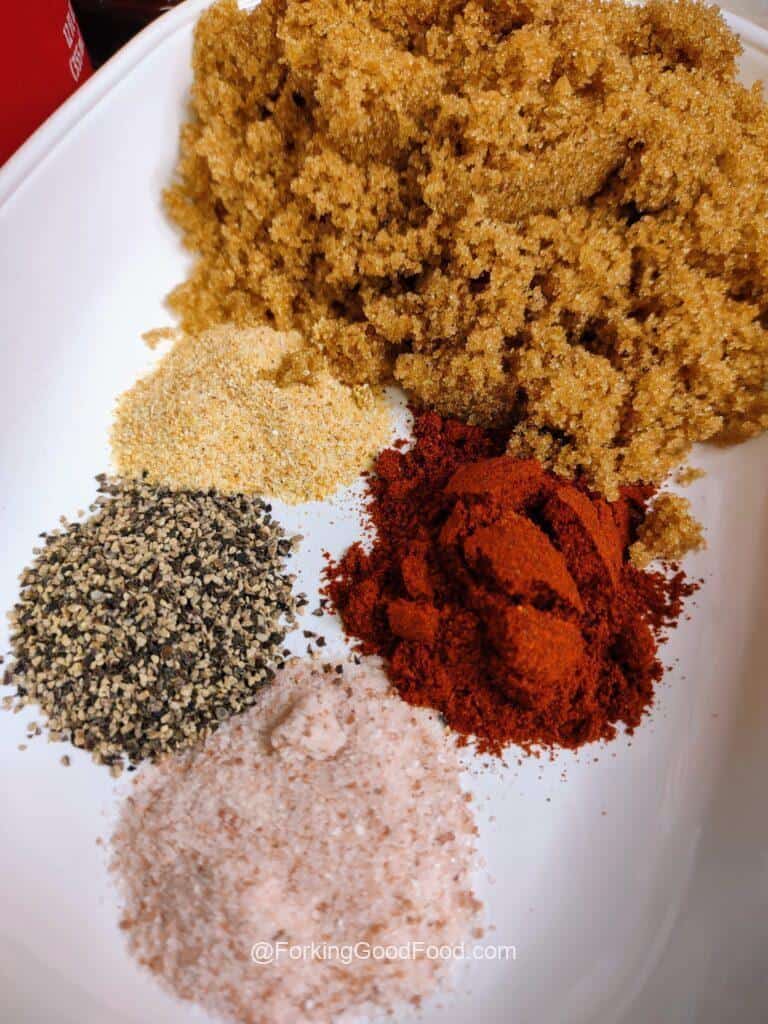 Simply take your sugar and spices, mix well and then really massage it into the meat.  Make sure you get all sides - including the ends!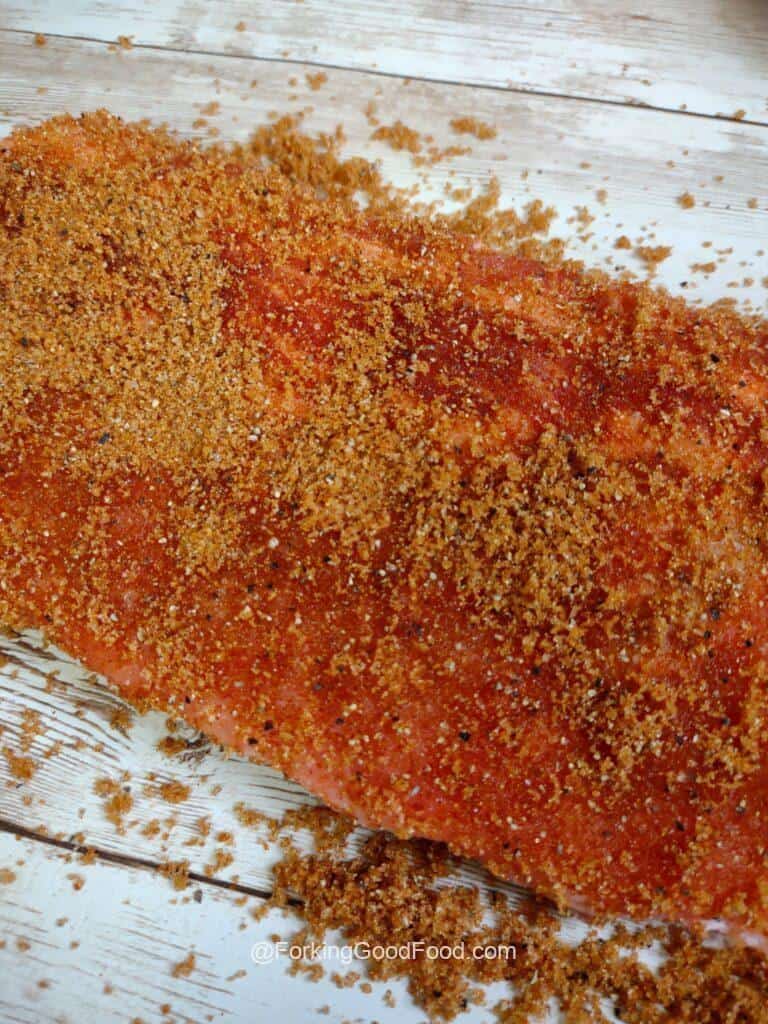 Place the ribs in the slow cooker and then prepare your sauce. I used a 2 cup measuring cup to mix one can of Coke, I suppose you could use anther cola but I don't know why anyone would want to do that, about ⅔ of a bottle of Sweet Baby Rays Hickory & Brown Sugar Barbecue Sauce and the soy sauce.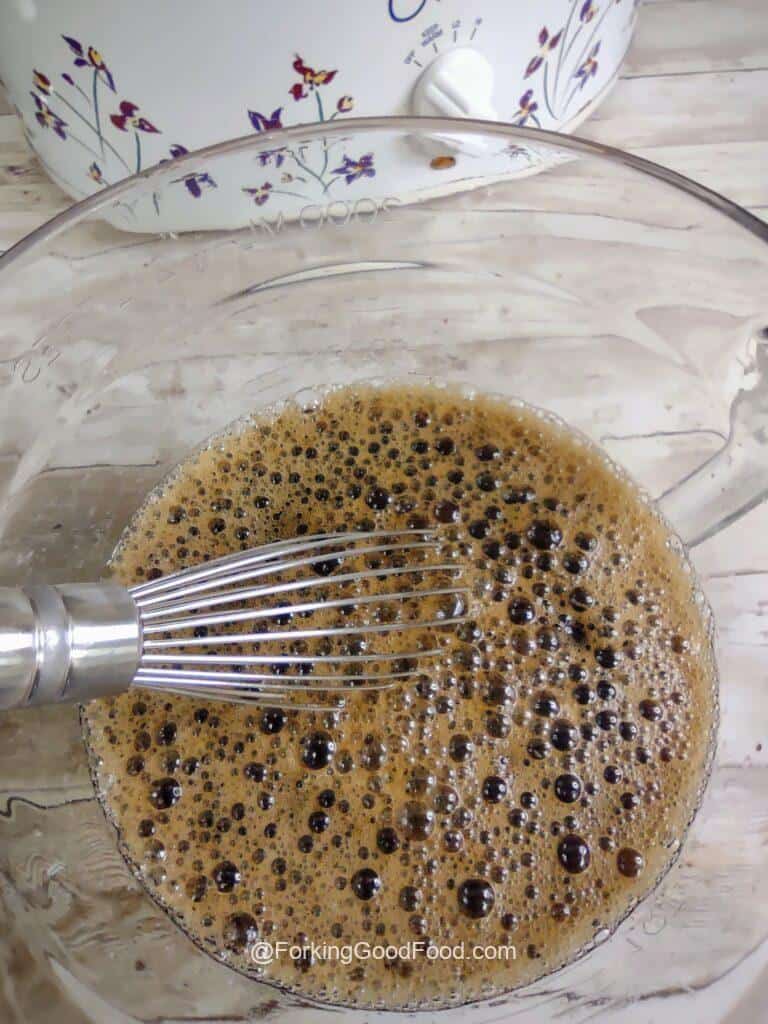 Pour all over the ribs and cook on low for 8 hours.  Don't peek - every time you open the slow cooker add 30 minutes of cooking time.
When the ribs are done they will be perfectly good to eat as is but if you really want that sticky goodness, baste them with the remaining barbecue sauce and pop in the air fryer or under the broiler for a few minutes. Do not get distracted. Because of the high sugar content they will go from sticky to burnt in the blink of an eye; take them out when you see the sauce start to bubble and turn a little dark on the edges.
These ribs will be fall off the bone tender and delicious - I mean literally - I went to pick one up and the bone slid out.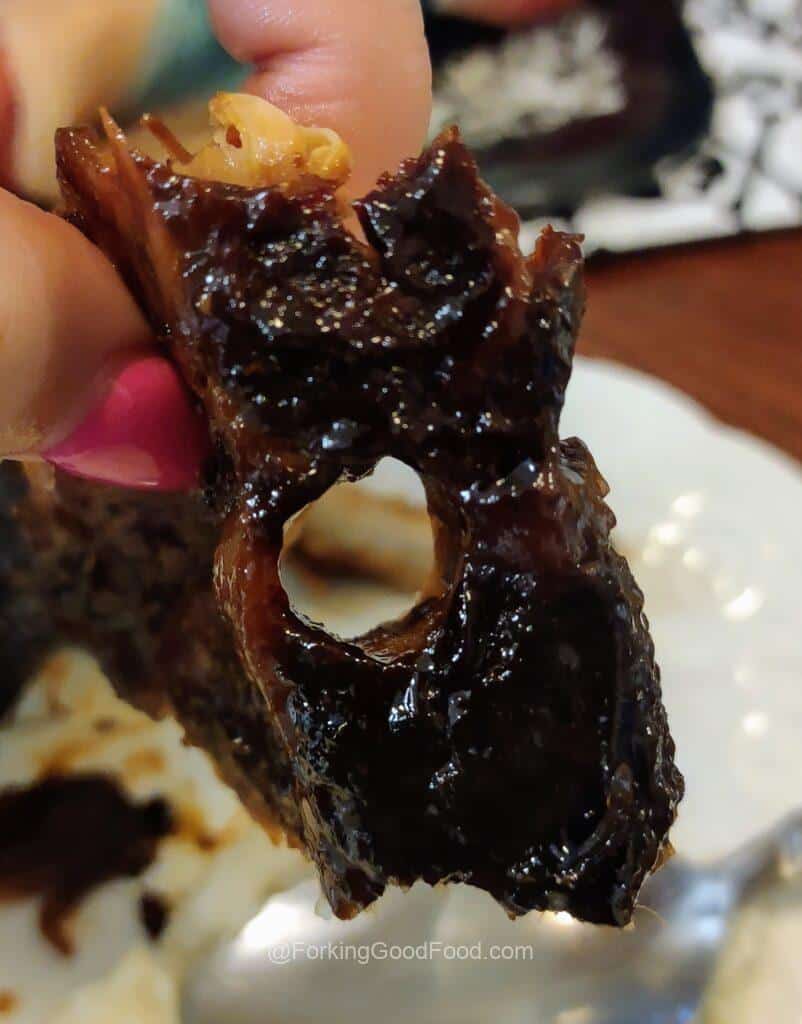 BTW - Barbeque? Barbecue? BBQ? Which is it?
While the standard modern English spelling of the word is barbecue, variations including barbeque and truncations such as bar-b-q or BBQ may also be found. The spelling barbeque is given in Merriam-Webster and the Oxford Dictionaries as a variant. Just thought you might want to know.
Recipe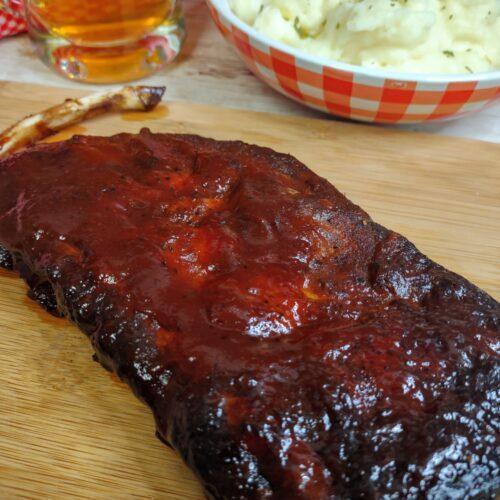 Sweet and Sticky BBQ Ribs
These ribs are everything you want. Easy to make and OH SO DELICIOUS. They will literally fall off the bone and you will be licking every bit of yummy sauce from your fingers.
Equipment
Slow Cooker

Air Fryer or Broiler (optional)
Ingredients
1

Rack

of Pork Ribs

preferably Baby Back

12

oz

Coca~Cola

⅓

cup

dark brown sugar

1

teaspoon

salt

1

teaspoon

black pepper

1

teaspoon

smoked paprika

½

teaspoon

garlic powder

2

Tbs

soy sauce

18

oz

bottle of brown sugar based BBQ sauce

divided
Instructions
Spray slow cooker with cooking spray

In a small bowl, mix all of the dry ingredients until well incorporated

In a medium bowl (or lager than 2 cup measuring cup) stir together all the liquid ingredients, saving about ⅓ cup of the BBQ sauce

Rub the ribs on all sides with the sugar rub

Place the ribs inside the slow cooker. You can cut them in half or just wrap them around to make them fit

Pour the Coke/BBQ mixture over the ribs and all around the sides

Cook on low for 8 hours

Ribs will be wet at this point, see notes if you want sticky ribs
Notes
You can eat as is at this stage.
If you like your ribs stickier then do the following:
Gently remove ribs from the slow cooker, place on a foil-lined baking tray, and baste with the remaining BBQ sauce. They will be fall off the bone tender so be careful if you want to keep them intact.
If they have been cut in half, you can put them in an air-fryer at 400℉ for up to 5 minutes until they are dark and sticky.
If you have a whole slab, place them in a preheated broiler for about the same amount of time.
Whether you use the air-fryer or broiler, keep a close eye on them, the sugar will burn very quickly
Nutrition
Calories:
863
kcal
Carbohydrates:
106
g
Protein:
39
g
Fat:
32
g
Saturated Fat:
11
g
Polyunsaturated Fat:
5
g
Monounsaturated Fat:
13
g
Trans Fat:
1
g
Cholesterol:
130
mg
Sodium:
3369
mg
Potassium:
952
mg
Fiber:
2
g
Sugar:
91
g
Vitamin A:
755
IU
Vitamin C:
1
mg
Calcium:
145
mg
Iron:
3
mg