Jimmy Dean Scramble
Scrambled eggs with sausage and potatoes are a great way to start your day. They are quick, easy and delicious! You can easily make breakfast for everyone in minutes without spending a lot of time in the kitchen. Plus it's healthy and will fill you up so you won't have to eat anything else until lunch.
The first thing that's important is getting all of your ingredients together before you begin cooking. It doesn't matter if you cook this recipe ahead of time or if you just pull everything out as soon as your alarm goes off, but having everything ready to go will make it easier and faster for you.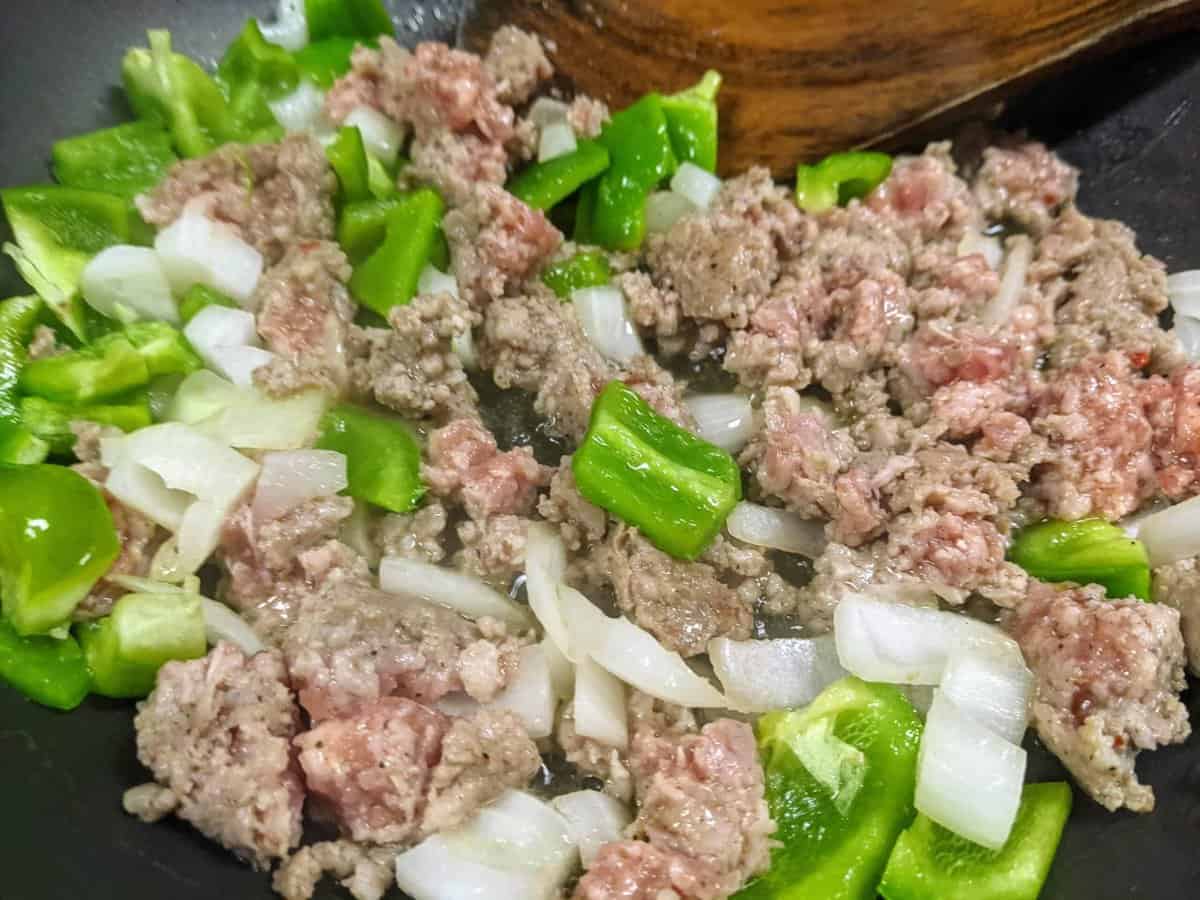 In a large skillet, heat vegetable oil.
Cook potatoes in the skillet for 5-7 minutes per side, until browned.
Add the sausage and bell peppers and onions
Remove from skillet and drain on paper towel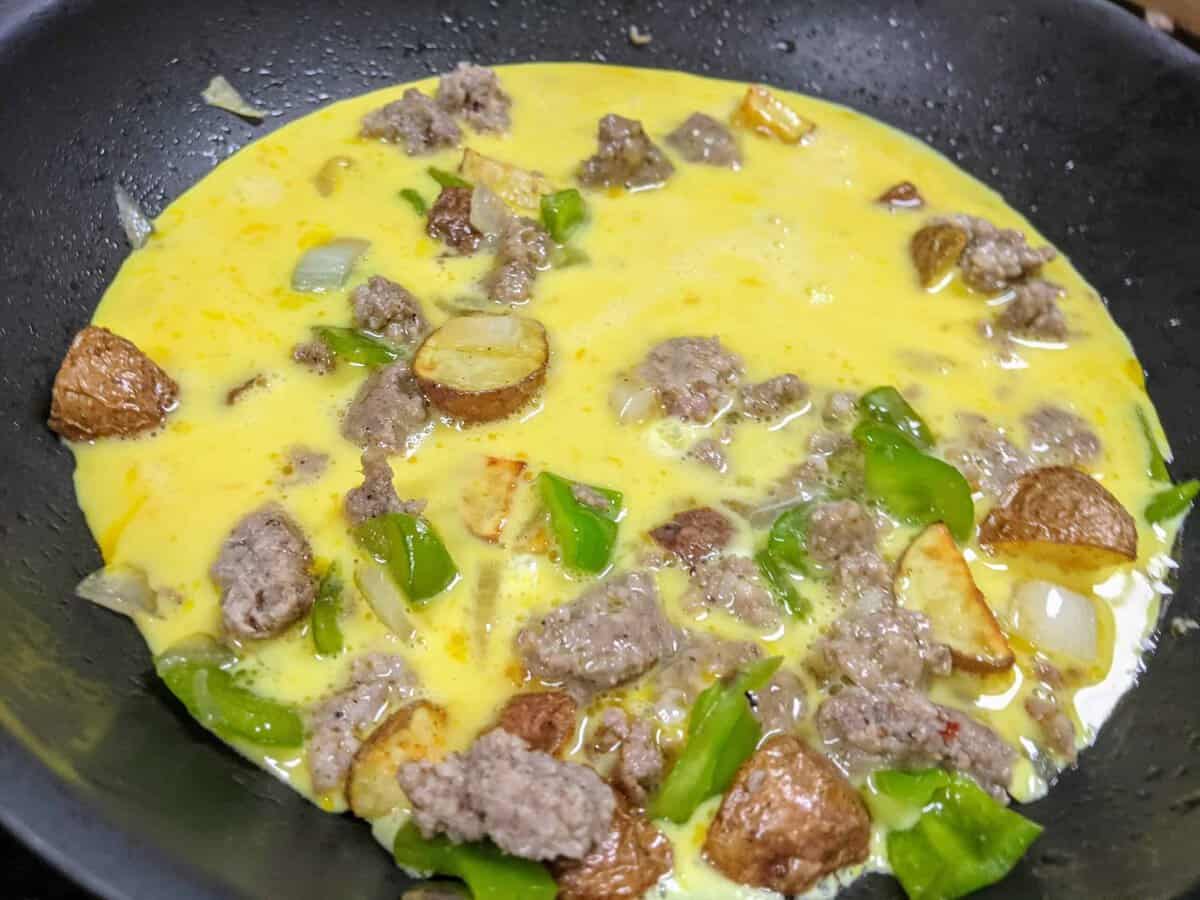 Spray the pan with no spray
Mix eggs, milk, pepper, salt and garlic powder
Add the sausage mixture and then add the egg mixture
Cook until the eggs are done.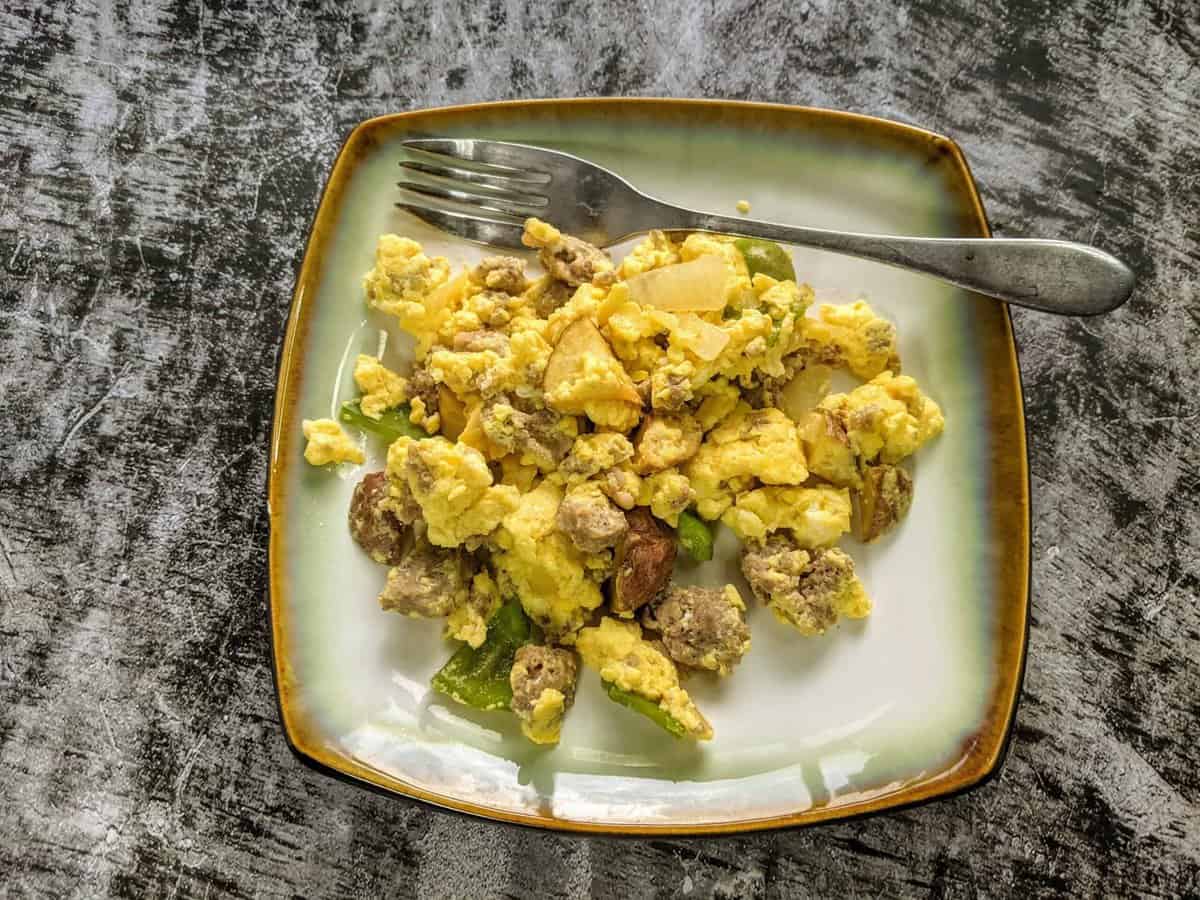 NOTE – You can freeze this. Stop cooking after the sausage is done and let it cool. Separate and let cool. Freeze in freezer bags. Thaw and add start at step 6 to make a quick meal!
Here are some other fun Egg recipes to try:
[wprm-recipe id="5399