Looking for the perfect sides to serve with ribs? Look no further! We've compiled a list of mouthwatering dishes that pair deliciously with your favorite ribs recipes. From classic mac and cheese, to unique cauliflower tabbouleh, you're sure to find something delicious here. Make your rib dinner complete - browse our roundup of sides now!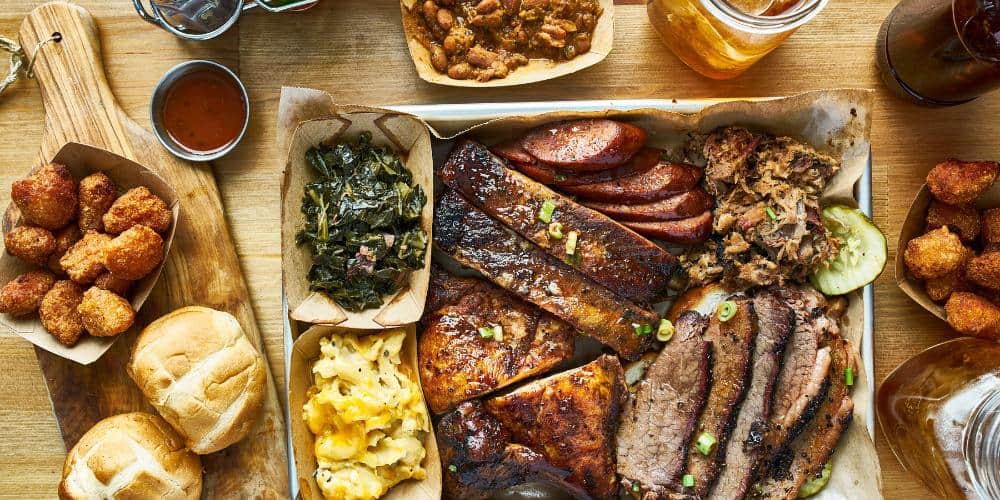 Sides for smoked pork ribs can be just as delicious and exciting. A side of macaroni and cheese with smoked cheddar is an easy dish to prepare that pairs well with ribs.
Baked beans, made from scratch or canned, are also a classic accompaniment for ribs. If you're looking for a more creative side dish, try mashed sweet potatoes topped with roasted pecans and marshmallows. Or, jazz up your plate with cornbread muffins seasoned with garlic, scallions and bacon bits.
For a healthy side, serve coleslaw made from cabbage, carrots and onion tossed in a light vinaigrette dressing. No matter which sides you choose to accompany your smoked ribs, they will enhance the flavors of this beloved entrée!
Here are some recipes to help get you started...
Sides for Smoked Ribs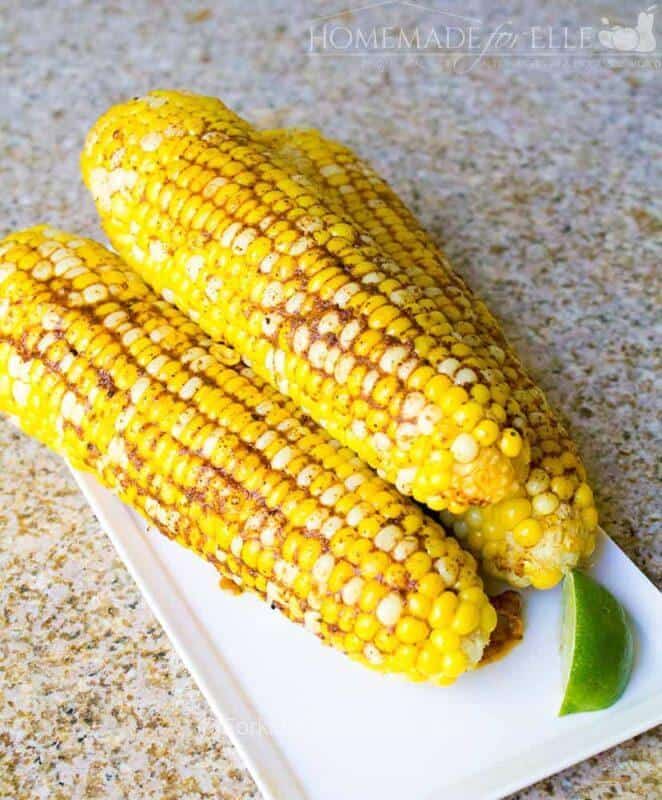 Grilled Mexican Corn Cob
This grilled corn on the cob has bold and savory flavors, with the perfect amount of spice.  Your guests will be blown away at the presentation of this dish, but only you and I will know how simple it is!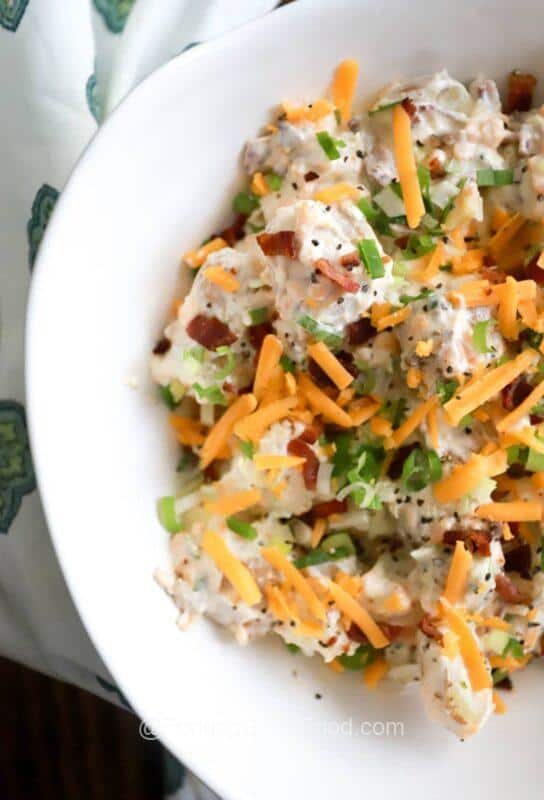 LOADED BAKED POTATO SALAD
Loaded Baked Potato Salad with all the creamy dreamy stuff dreams are made of. Here's all we need to finish out the summer (or get ready for tailgating!).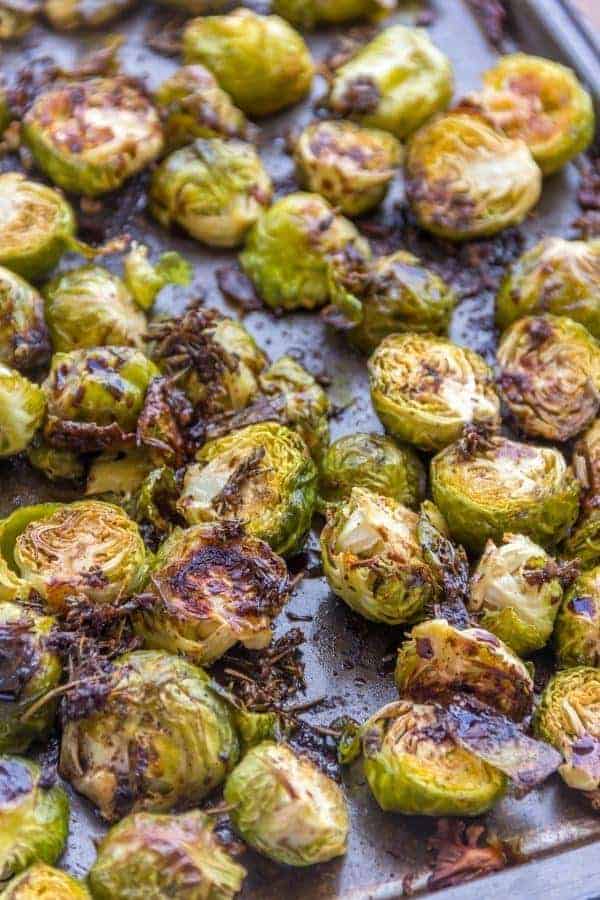 Kamado Joe Smoked Brussel Sprouts w/ Bacon
The Brussel sprout, much like its cousin the cabbage, has gotten a bad rap over the last several years. It seems that every year there's another "scientific" report about how horrible these vegetables are for us! That's ridiculous! Brussel sprouts are delicious and definitely one of my favorite vegetables to use in the smoker. It's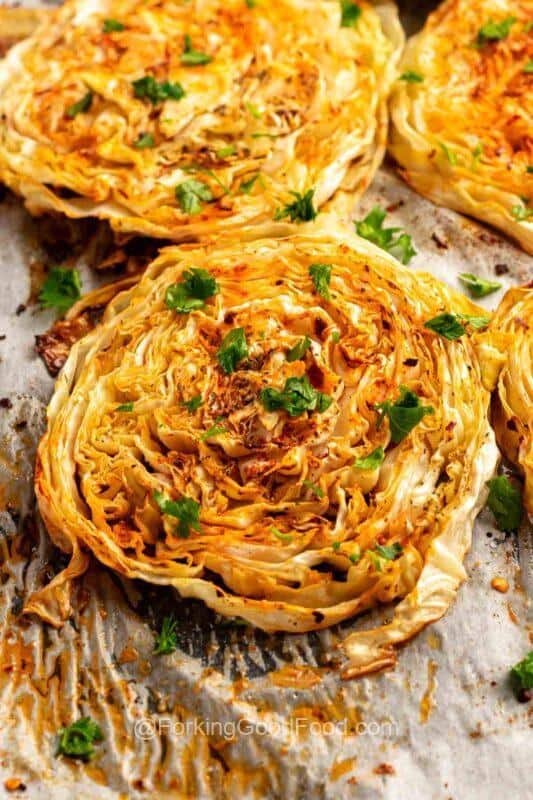 ROASTED CABBAGE STEAKS
These roasted cabbage steaks are a quick and delicious side dish made by slicing cabbage into slices, topping it with olive oil and spices, and baking it to a perfect golden brown.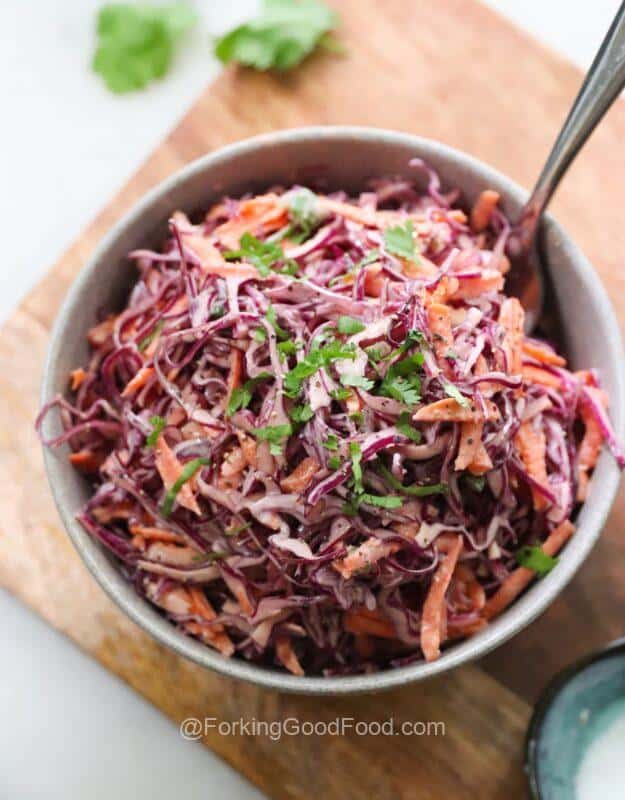 Purple Cabbage and Carrot Slaw
This Purple Cabbage and Carrot Slaw is my new favorite side! It's creamy, crunchy, a little sweet and slightly spicy, and absolutely delicious. Make it as a healthy dish for your next backyard bbq or cookout!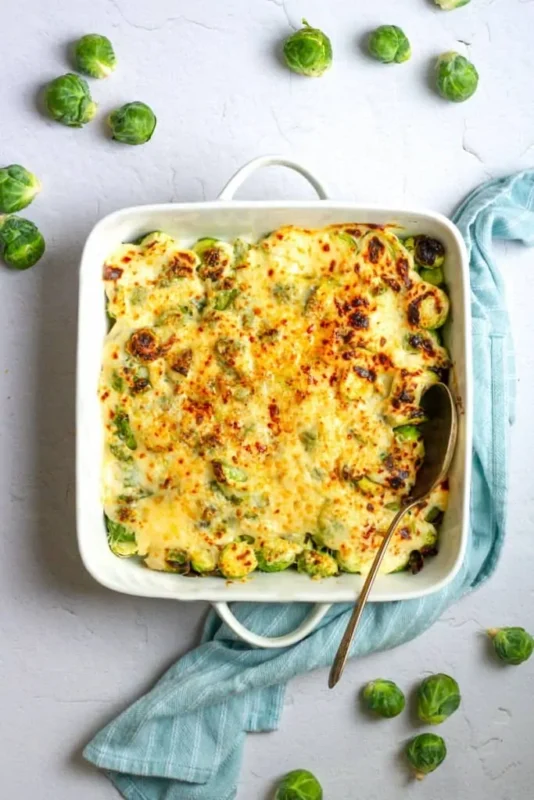 BRUSSELS SPROUTS GRATIN
This brussels sprouts gratin with cheese sauce is based on Julia Child's Choux de Bruxelles à la Mornay, Gratinés, and is a rich vegetable side dish made with homemade béchamel.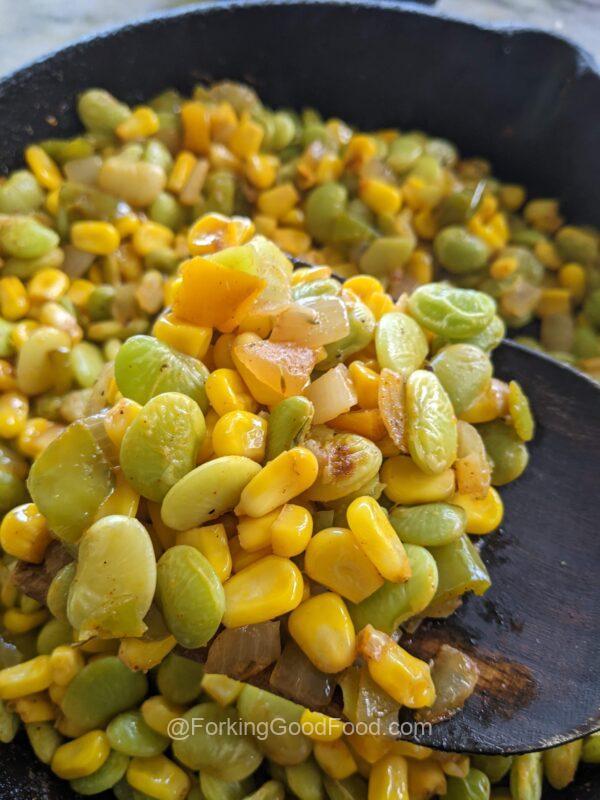 Cast Iron Succotash
If you're looking for a delicious and easy-to-make side dish, look no further than cast iron succotash! This dish is sure to please everyone at the table. Up until a few weeks ago I had never had succostash! I feel very sad about that because I have missed a lifetime of eating this amazing side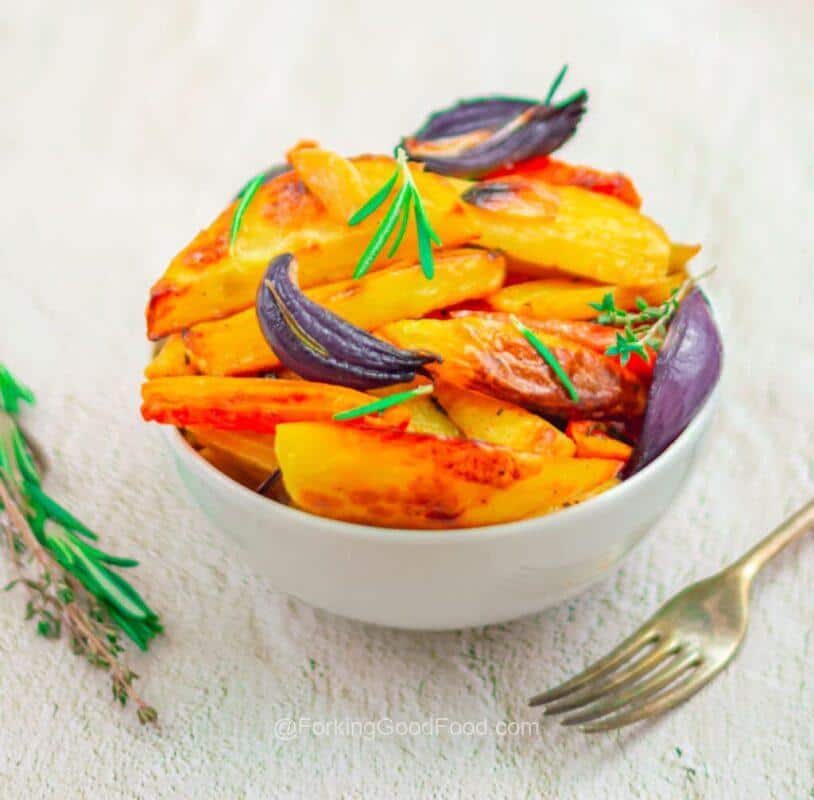 GARLIC HERB ROASTED ROOT VEGETABLES
Root vegetables roasted with garlic and herb are a great side dish to have on the roast dinner menu. It is so easy to prepare with just a few simple pantry ingredients. Herbs and garlic add an amazing flavour and aroma to the roast vegetables. This easy peasy roast vegetables are gluten free and vegan.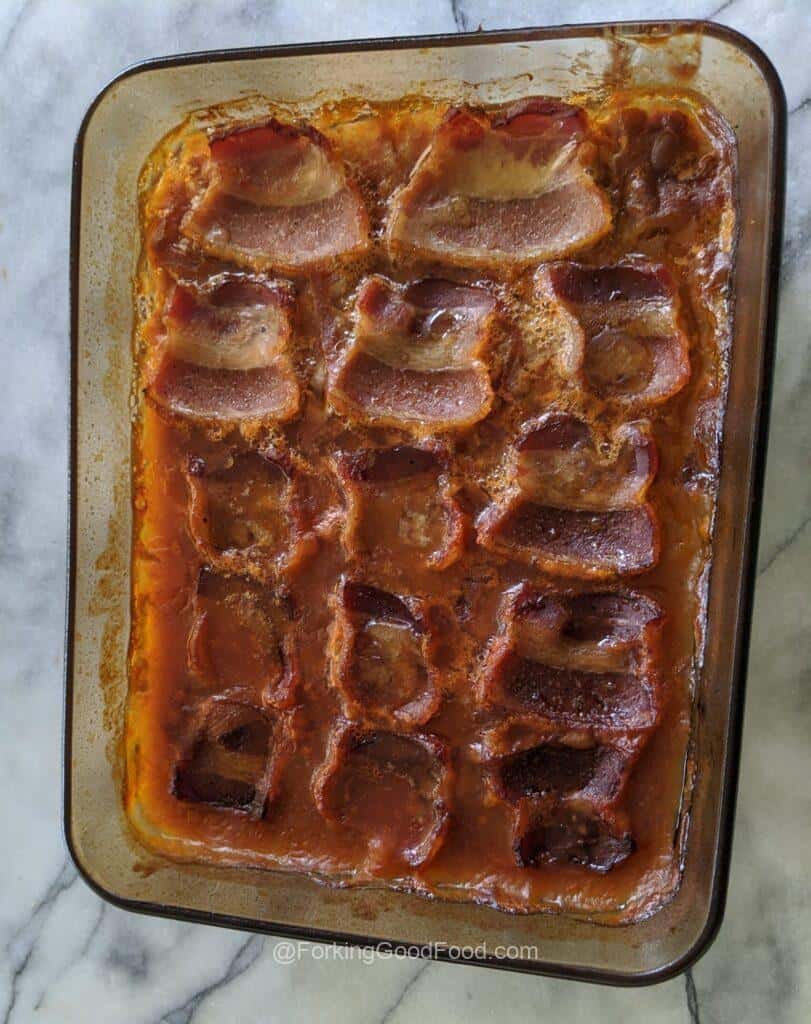 Smoked Baked Beans with Bacon
Smoked Baked Beans with Bacon If you are looking for recipe for homemade baked beans with bacon, this is it. This is a SUPER easy recipe that is a prefect add on to any meat you are already smoking. This smoked baked bean recipe will change the way you make baked beans! This homemade baked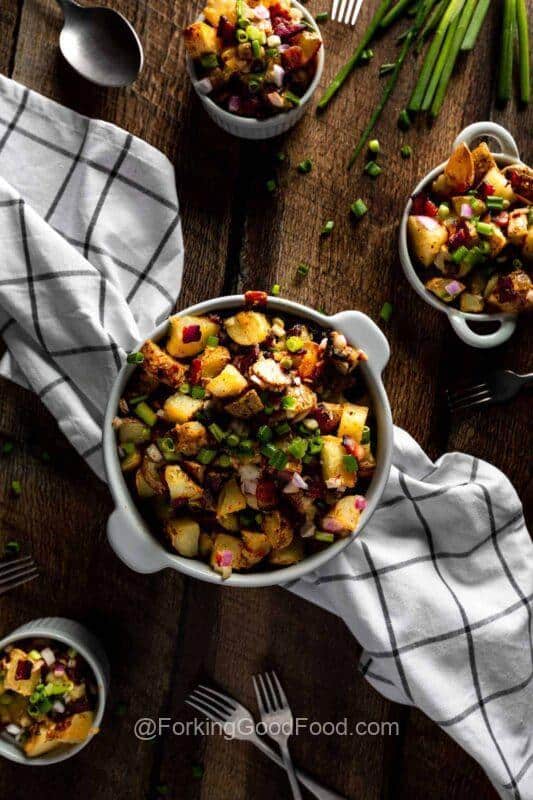 Fried Potato Salad with Bacon
This Fried Potato Salad with bacon is the best side dish! This unique potato salad features baked russet potatoes that are diced, pan-fried in bacon fat and tossed with thick-cut bacon, a little red onion and scallion.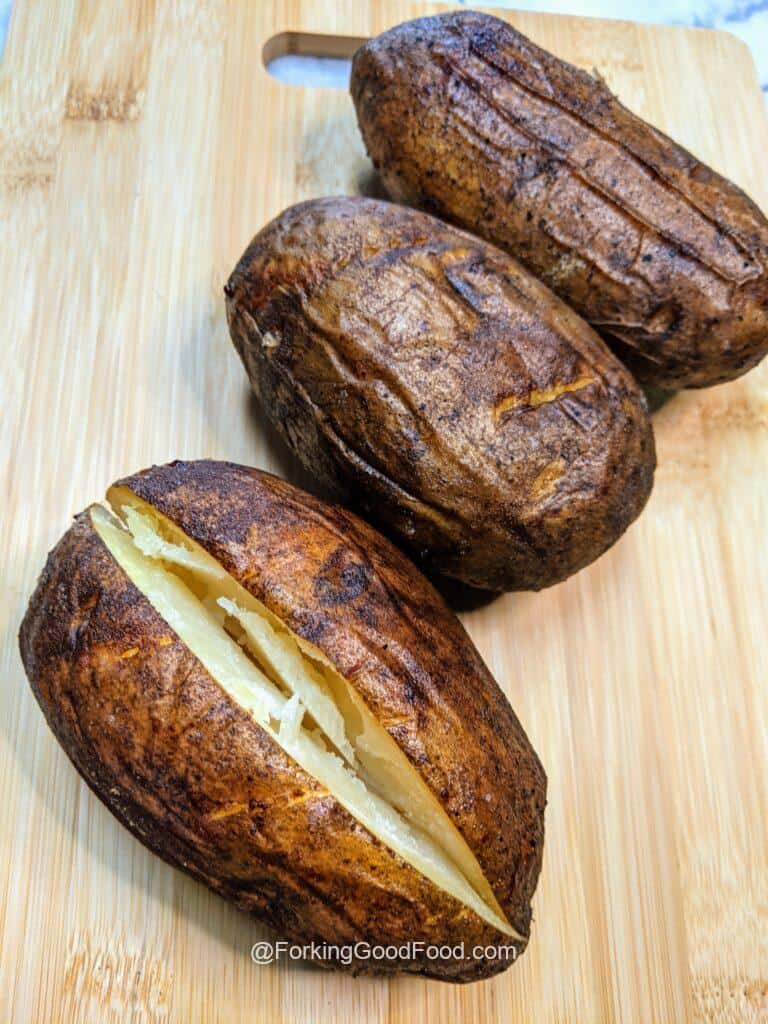 Kamado Joe Smoked Baked Potatoes
Kamado Joe Smoked Baked Potatoes I love smoked baked potatoes and I wanted to share how I smoked mine in my Kamado Joe. Makes it an easy side when you are smoking meat anyways like our Smoked Gouda Meatloaf or our Kamado Joe Smoked New York Strip Roast. Just throw them on at the same time!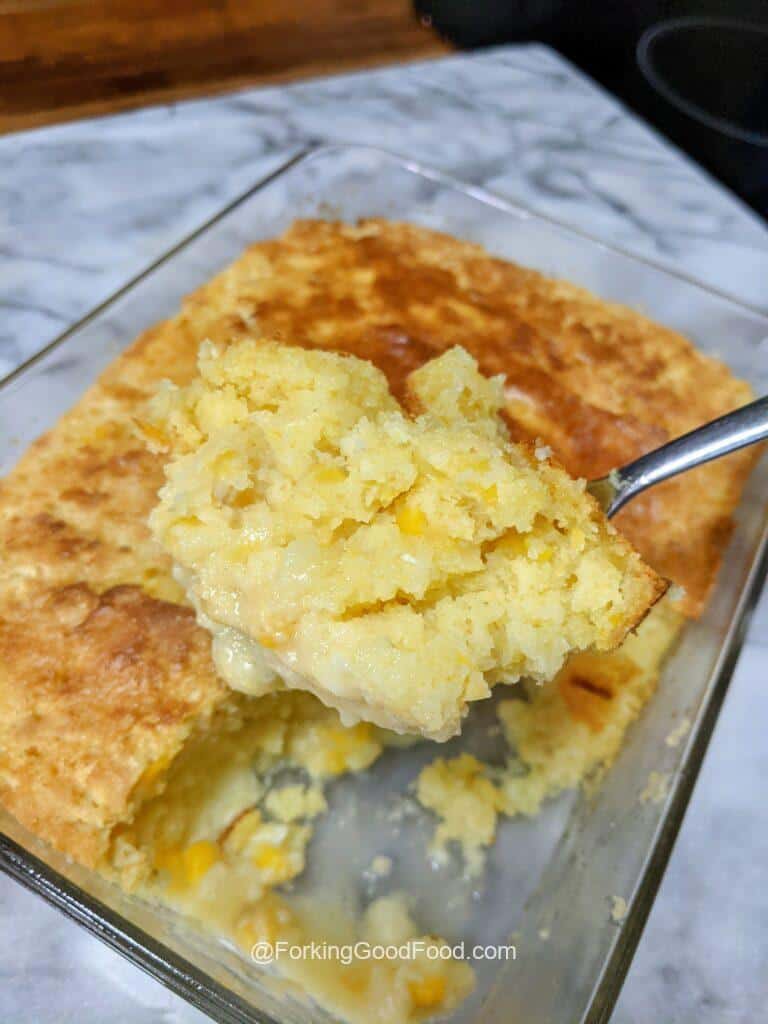 Easy Jiffy Mix Corn Pudding
Easy Jiffy Mix Corn Pudding This is a twist on a traditional Southern recipe for corn pudding made with all mighty Jiffy Cornbread Mix. My tweaked recipe is easy and yummy! It is also a good way to use up leftover canned corn. I sometimes add chopped jalapeno peppers or sometimes green chilies to give