Indulge in the comforting flavors of a classic Italian dish with our Easy Manicotti Recipe Without Meat. This vegetarian twist on traditional manicotti proves that you don't need meat to create a delicious and satisfying meal.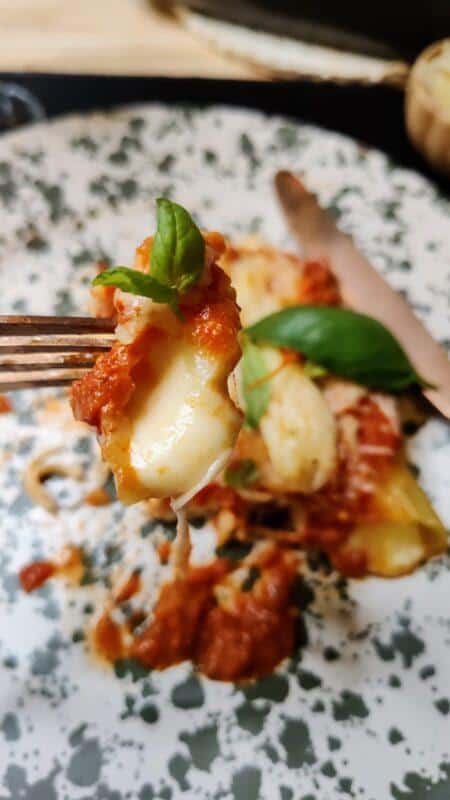 Easy Cheesy Pasta for One
Or 10, or 20, or as many people as you need to feed. It's quick, easy, inexpensive, and DELICIOUS. Seriously, if you want more cheese in your life - this is your recipe. Oh yeah - your kids will love helping you stuff the shells!
Manicotti Recipe Without Meat
Manicotti is Italian for "little sleeves." They are rather large pasta tubes that are intended to be stuffed and baked. While this recipe has no meat in it, you can easily add cooked italian sausage, ground beef or any other meat you desire.
How do I make stuffed Manicotti?
This recipe is so simple that my son who is in college can make it. First, grab your ingredients: manicotti shells, string cheese, your favorite sauce, and some shredded cheese.
Turn your oven or air-fryer set on bake up to 375. While that's heating up, boil about 4 cups of salted water. Boil the manicotti shells for 5 minutes. They will still be a little hard but don't worry, they will finish cooking in the oven.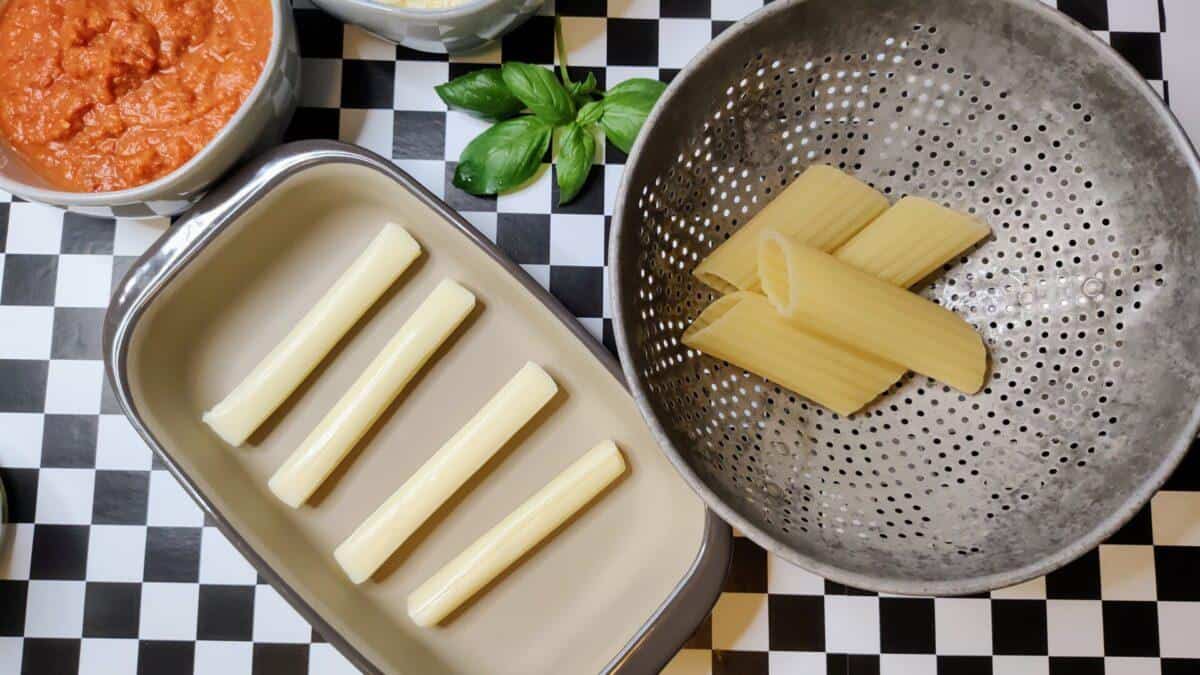 For every manicotti shell, place one stick of string cheese inside. The shells will be hot so make sure little fingers are safe.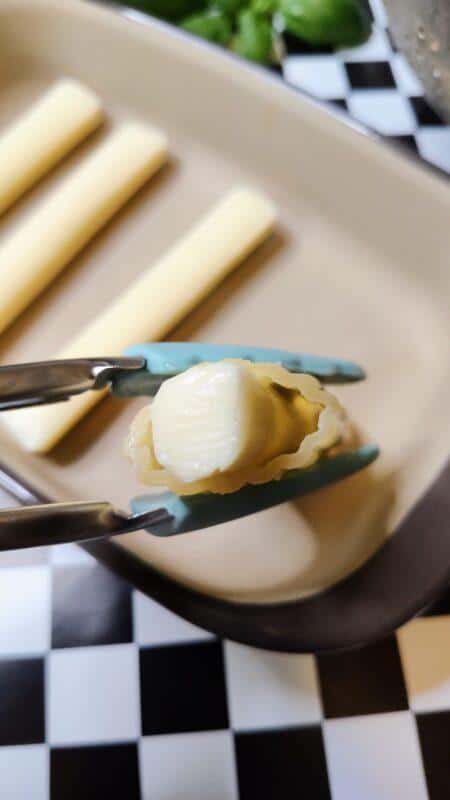 Place the stuffed shells in a single layer in a small casserole dish.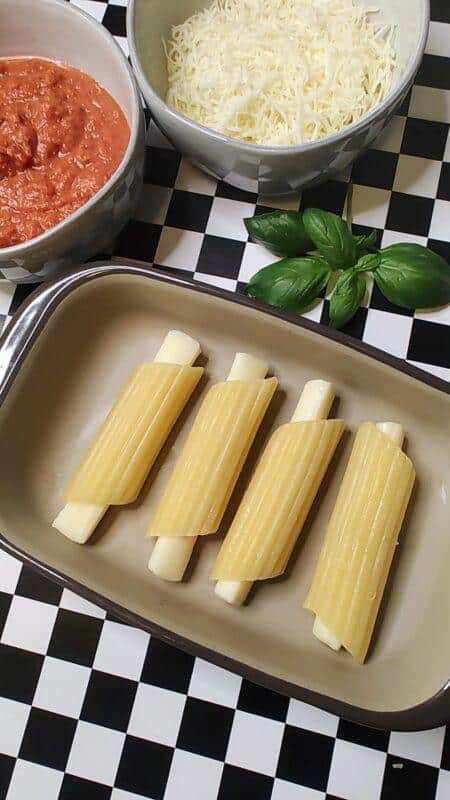 Then cover with your favorite sauce... I use Best Spaghetti Sauce - Made With Bourbon! When I make the sauce recipe, since I live alone, I either can or freeze it in small containers just for little ol' me. After that, load it up with cheese.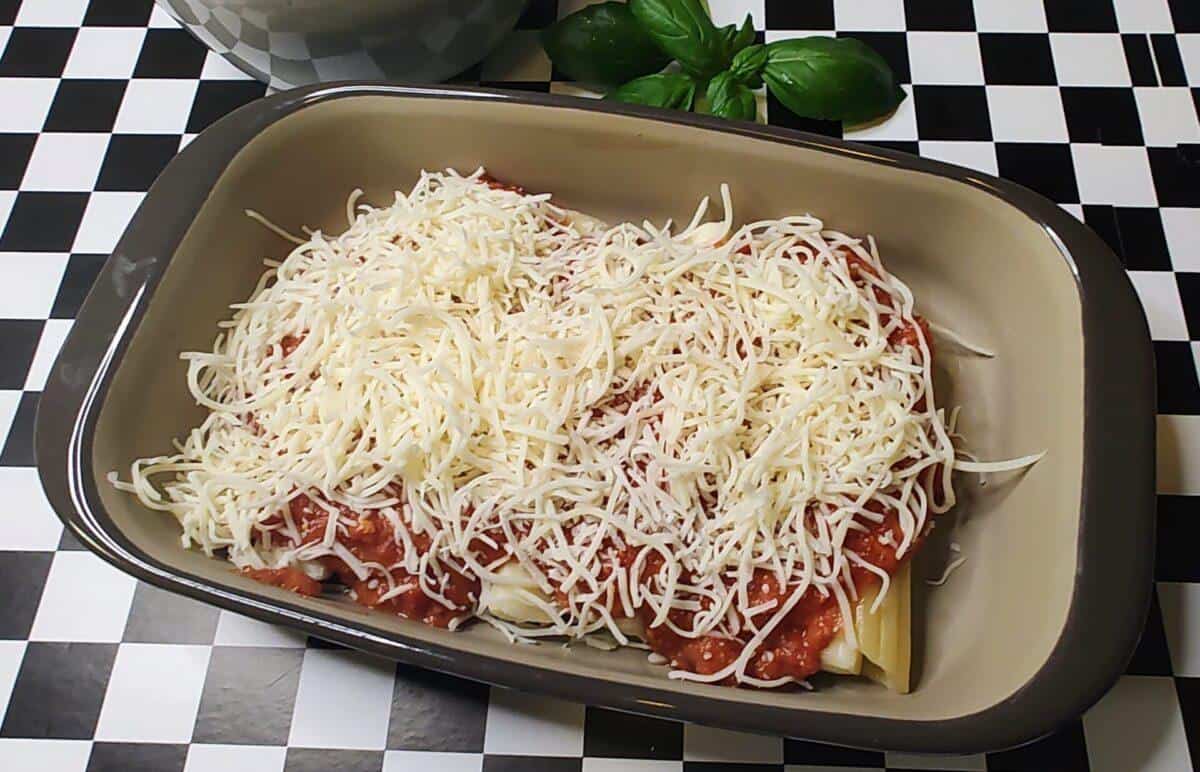 Bake at 375 for 15 minutes or until golden brown. I know all that stretchy gooey goodness is tempting, but let it cool for just a minute so you don't burn your mouth!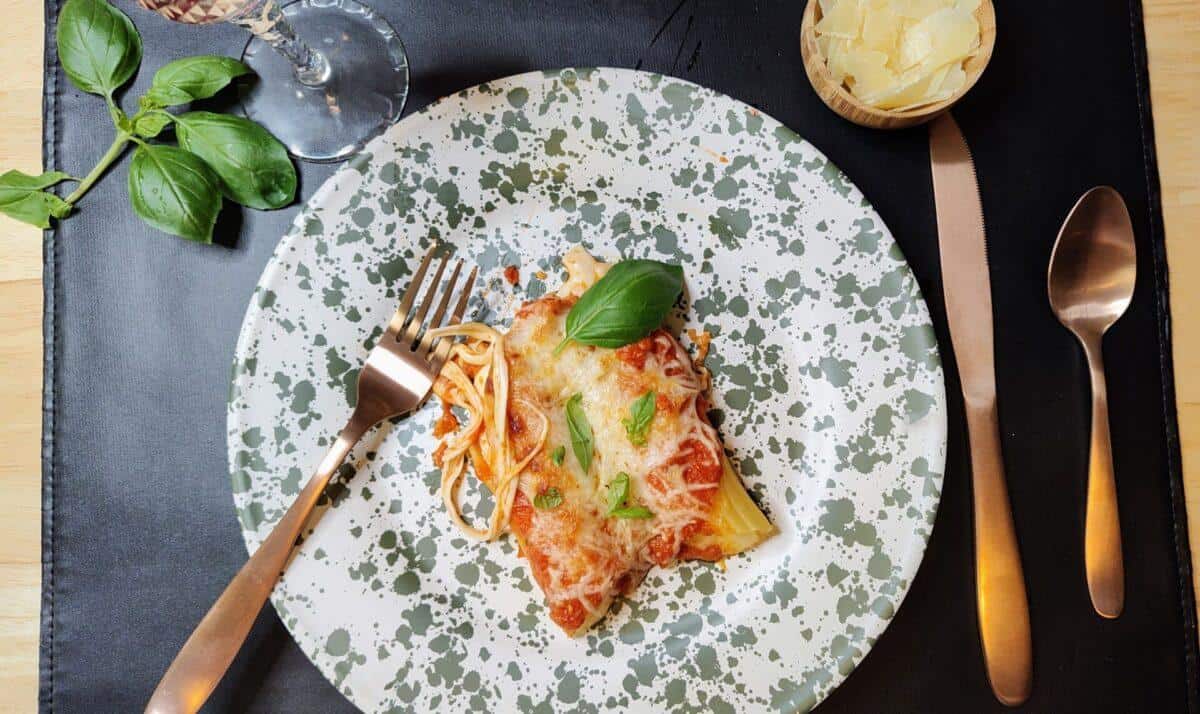 Can I make a tasty manicotti recipe without using meat?
Absolutely! Meatless manicotti can be just as delicious and satisfying. There are plenty of vegetarian or vegan-friendly alternatives you can use to create a flavorful and hearty dish.
What are some meatless alternatives I can use in my manicotti?
There are several options for meatless fillings in manicotti. You can use a combination of vegetables such as spinach, mushrooms, zucchini, or eggplant. Another alternative is to use a blend of cheeses like ricotta, mozzarella, and Parmesan to create a rich and creamy filling.
More pasta recipes to try:
Recipe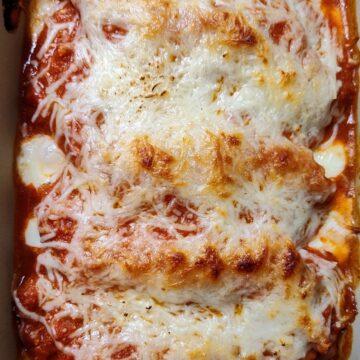 Easy Pasta for One
This super easy cheesy pasta is perfect for 1 or more.
Equipment
Small Casserole Dish

Medium pot

Pasta Strainer
Ingredients
4

Manicotti pasta shells

4

pieces

of string cheese

1

cup

Spaghetti or Marinara sauce

1.5

cup

Shredded Mozzarella

.25

cup

Fresh basil

optional garnish
Instructions
Preheat the oven to 375℉

In a medium sized pot, boil manicotti shells in salted water for 5 minutes

Drain the shells, then place one piece of string cheese inside each shell

Place in a small casserole dish and cover with shredded cheese

Bake for 15 minutes or until golden brown

Garnish with fresh basil if desired
Notes
Use this same recipe for as many shells as you want to feed larger crowds.
Nutrition
Calories:
370
kcal
Carbohydrates:
33
g
Protein:
27
g
Fat:
15
g
Saturated Fat:
9
g
Polyunsaturated Fat:
1
g
Monounsaturated Fat:
4
g
Cholesterol:
55
mg
Sodium:
1123
mg
Potassium:
515
mg
Fiber:
3
g
Sugar:
6
g
Vitamin A:
1097
IU
Vitamin C:
9
mg
Calcium:
693
mg
Iron:
2
mg