These super easy pickles are sweet and sour and crispy and best of all – no canning required!
Refrigerator Bread & Butter Pickles
Oh Lord, if you've never tried Bread & Butter pickles then you don't know what you're missing.  Don't get me wrong – I love a good dill slice on a burger or fried with homemade ranch or even a sweet gherkin from time to time, but these are the only pickles that I want just on their own.  They're sweet and sour and because they're not cooked they stay super crisp.
Why are they called bread and butter pickles?
I had to look this one up because I was always curious.  In the South we'll make a sandwich out of just about anything – slap it between some bread and butter and voila ~ lunch!  So I made an assumption that's what it was. Wrong.  Apparently The origin of bread and butter pickles is attributed to Omar and Cora Fanning. They started selling sweet and sour pickles in the 1920s called "Fanning's Bread and Butter Pickles." It's rumored that they came up with the name due to bartering them for staples such as bread and butter.  Look at that- a recipe and history lesson all in one. Thanks Mr. & Mrs. Fanning – love your work.
Do you have to have turmeric to make Refrigerator Bread & Butter Pickles?
There are substitutes such as saffron (if you just have money to throw away), annatto, or safflower but turmeric is hands down the best option. Turmeric is a spice that's very closely related to ginger.  It's used in lots of Indian cuisine and has a strong earthy flavor.  It's the bright yellow of the turmeric that gives pickles their color.  All pickles have the same basic ingredients: vinegar, sugar, salt, turmeric.  Other spices/herbs can be added in for different flavor profiles.
Turmeric is an antioxidant, improves heart health, and may slow Alzheimer's and cancer. It's also a strong anti-inflammatory that may help improve the symptoms of depression and arthritis.  But enough about turmeric. Want to know why saffron is more expensive than gold? Saffron comes from the saffron crocus flower. Each flower has three red stigmas — that's the saffron.  It takes about 170,000 HAND-PICKED flowers to make 1 pound of saffron – and that pound could cost up to $5,000.  Want to know more?  Read this Business Insider article.  The next most expensive spice is vanilla but I'll save that for another post.
How to Make Bread & Butter Pickles
First you need some beautiful pickling cucumbers.  They are much smaller and have a thicker skin than a regular cucumber, but if you can't find them – that's perfectly OK, small cucumbers will work.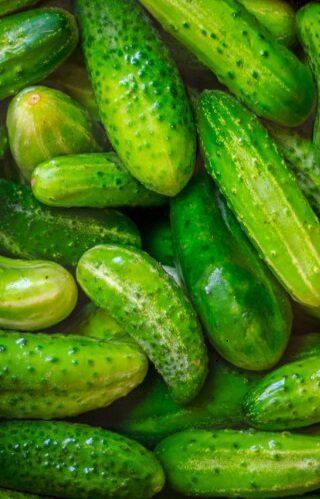 Slice your cucumbers into ¼″ thick slices.  Cover them the salt, give a toss or two, cover and let sit in the fridge for at least an hour.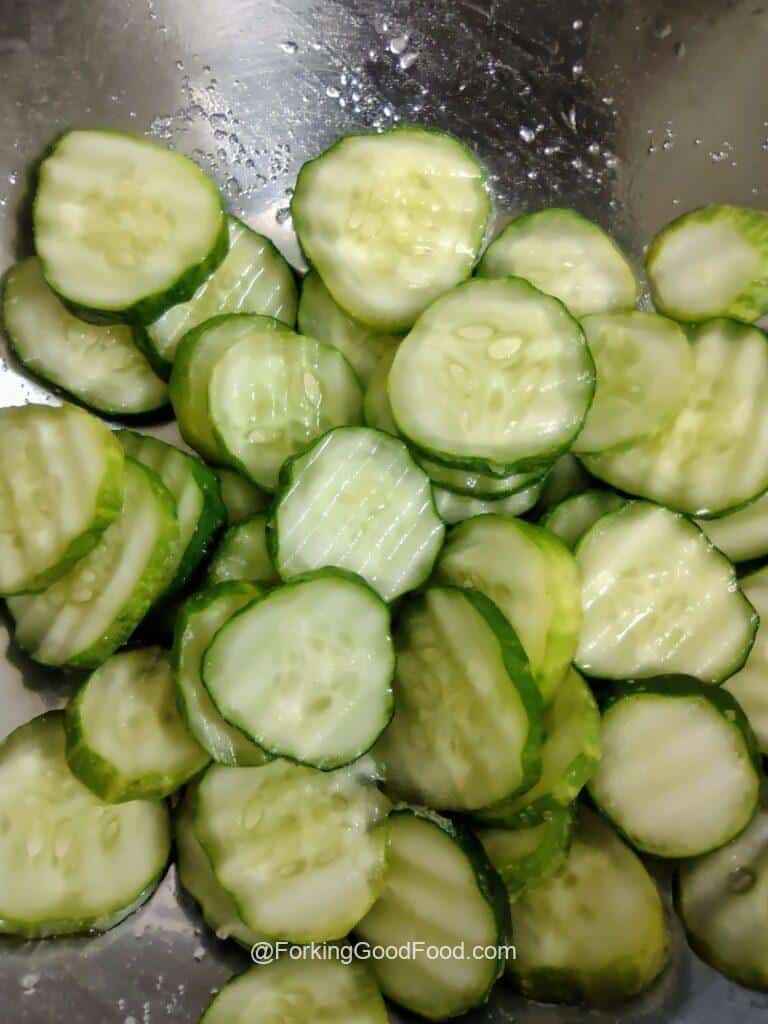 If you have one of these fun crinkle cutters – use it, if not, that's ok too.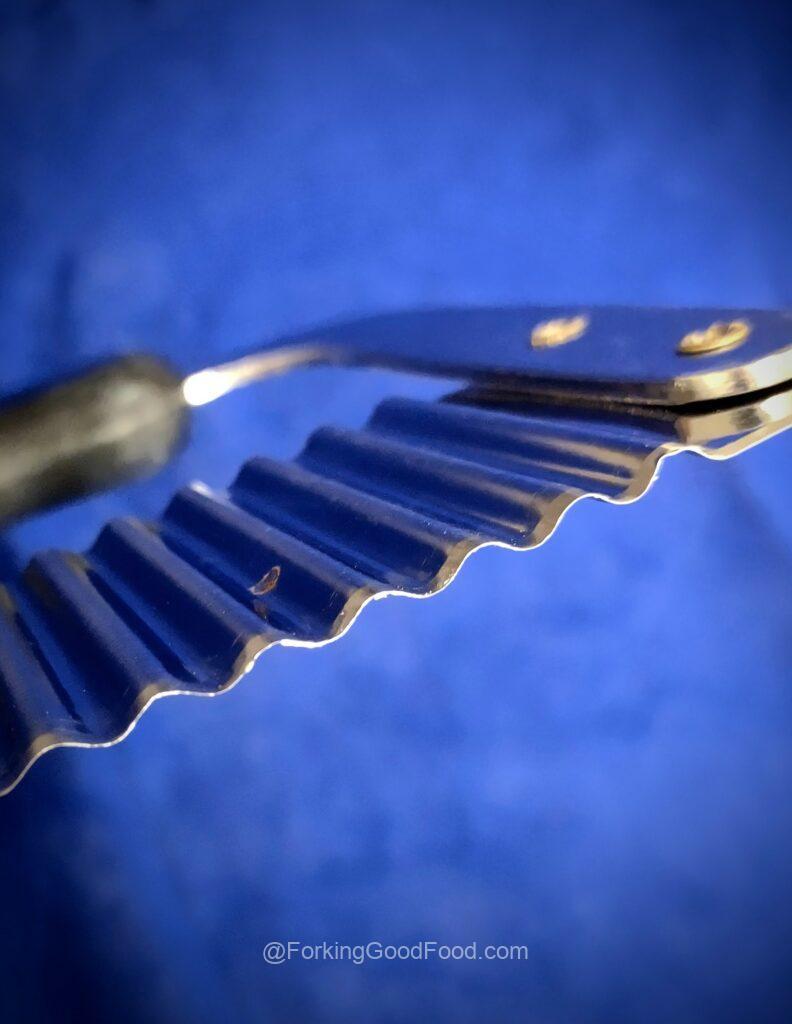 Once your pickles have chilled out for a while, rinse them really well to get the salt off and then toss the onion in with the cucumbers.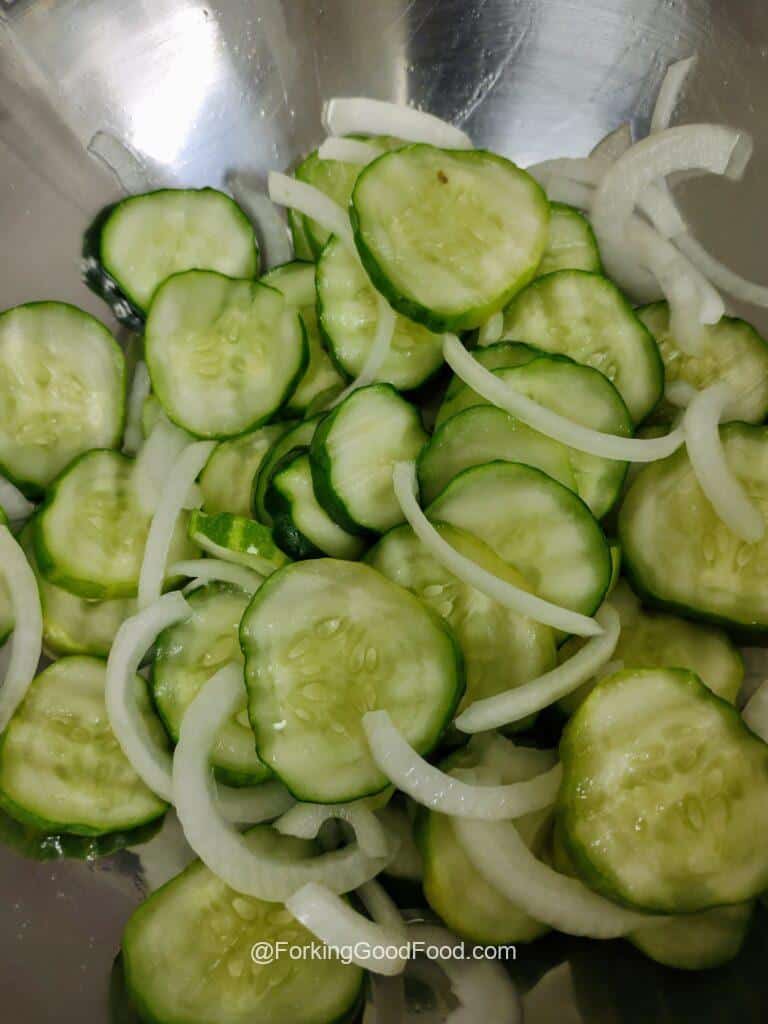 Next, gather your brine ingredients.  You'll need both white & apple cider vinegars, both granulated and dark brown sugars (Light brown will work too), whole grain mustard or mustard seeds, celery seed and turmeric.  Put them all in a medium saucepan and over medium heat, bring to a simmer making sure all the sugar has dissolved.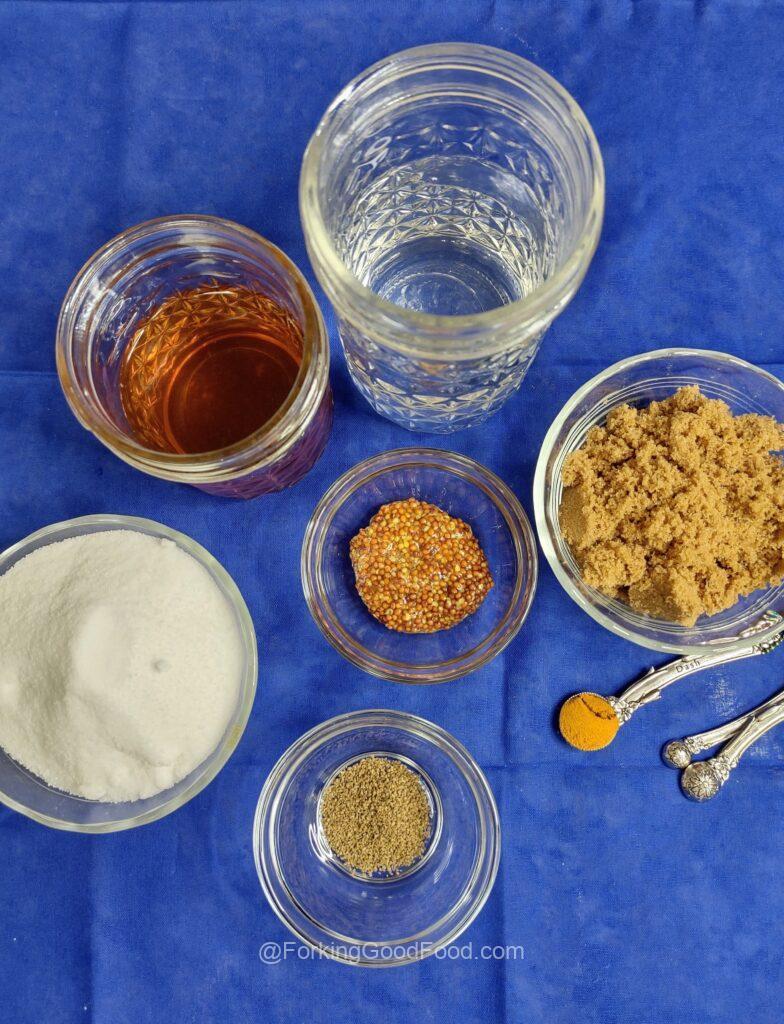 Finally, pour the hot vinegar brine over the cucumber and onion slices and let cool at room temp for about an hour.  Put them in an airtight container and refrigerate overnight. I suspect that they'd keep in the fridge for up to 3 months, but they never go that long without being eaten in my house so I've never tested the theory.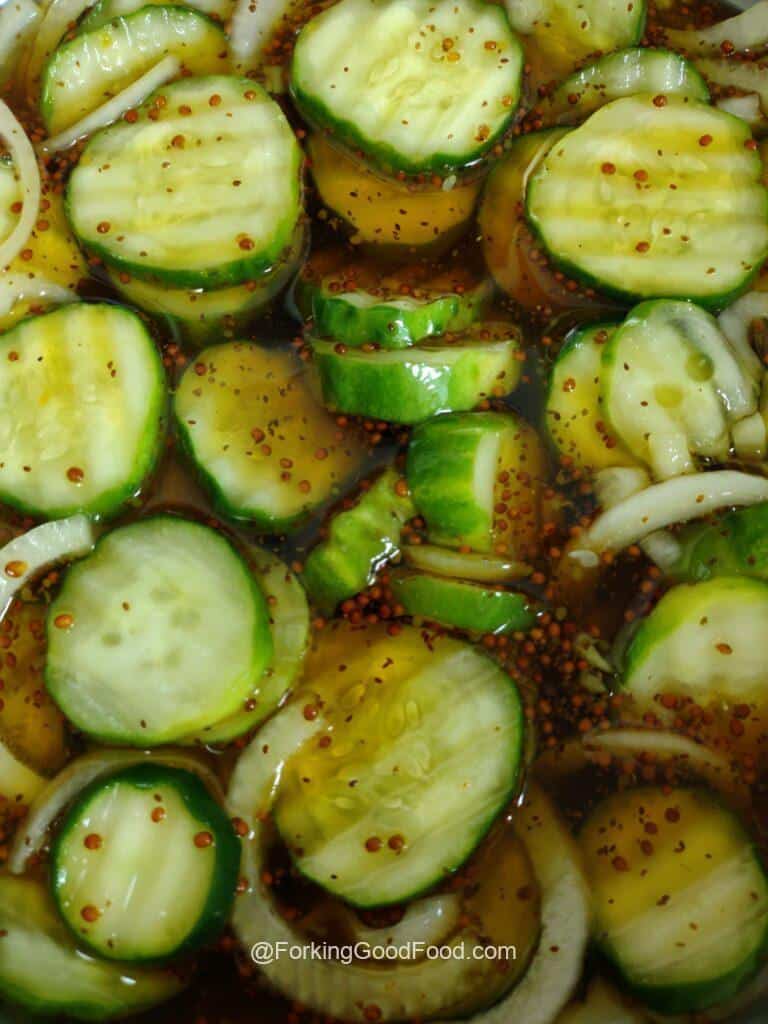 A few more fun staple recipes to try:
Recipe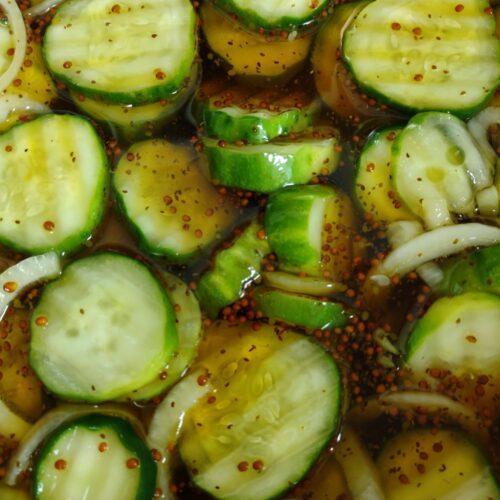 Super Easy Refrigerator Bread and Butter Pickles
These super easy pickles are sweet and sour and crispy and best of all - no canning required!
Equipment
Large Shallow Bowl

Medium Saucepan
Ingredients
4 to 6

pickling cucumbers

or 2-3 small cucumbers (anywhere from 2 cups to 5 cups of slices), sliced ¼" thick

1 ½

Tbs

salt

1

cup

sweet onion

thinly sliced

1

cup

sugar

¼

cup

dark brown sugar

1 ½

teaspoon

whole grain mustard

½

teaspoon

celery seed

⅛

teaspoon

ground turmeric

1

cup

white vinegar

½

cup

apple cider vinegar
Instructions
In a large shallow bowl, combine the cucumber slices and salt. Cover and refrigerate for 60-90 minutes

Move cucumber slices to a colander and wash well, making sure all the salt is rinsed off

Return to the bowl and toss in the onions

In a medium saucepan, combine the remaining ingredients and heat until just simmering and all of the sugar is dissolved, stirring occasionally

Pour the hot vinegar mixture over the cucumbers and let cool for about an hour

Cover and store in the refrigerator overnight
Notes
Store pickles, covered in juice, in an airtight container in the refrigerator for up to 3 months
If you like sweet and spicy, add a whole chili or chili flakes, to the final mixture, to taste
Nutrition
Calories:
50
kcal
Carbohydrates:
12
g
Protein:
1
g
Fat:
1
g
Saturated Fat:
1
g
Polyunsaturated Fat:
1
g
Monounsaturated Fat:
1
g
Sodium:
425
mg
Potassium:
81
mg
Fiber:
1
g
Sugar:
11
g
Vitamin A:
35
IU
Vitamin C:
2
mg
Calcium:
12
mg
Iron:
1
mg